Reflections from Brushstroke's principal on the BBC's 100 years of broadcasting!
With the BBC turning 100, it is fitting to look back at the career of my father who's part in the BBC's history was instrumental. I only wish I could explain to my father, who is living with late stages of Dementia, what a remarkable impact he had on the BBC.
Alan J W Bell, my dad, worked at the BBC for over 50 years. He directed and produced programmes, won Bafta and Emmy awards, and also wrote books about his career. A handful of his work, starting in the early years, included: Basil Brush, Crackerjack, Morecambe and Wise shows, Spike Milligan Q series, Top of the pops, Hitchhikers Guide to the Galaxy, Lost for words drama with Dame Thora Hird and Ripping Yarns series with Michael Palin. He worked with the Pythons, and produced and directed The Last of the Summer Wine for over 30 years, the longest running comedy in the world, involving  well known artist as guests on many  episodes to name a few John Cleese, Sir Norman Wisdom and Brian Connelly.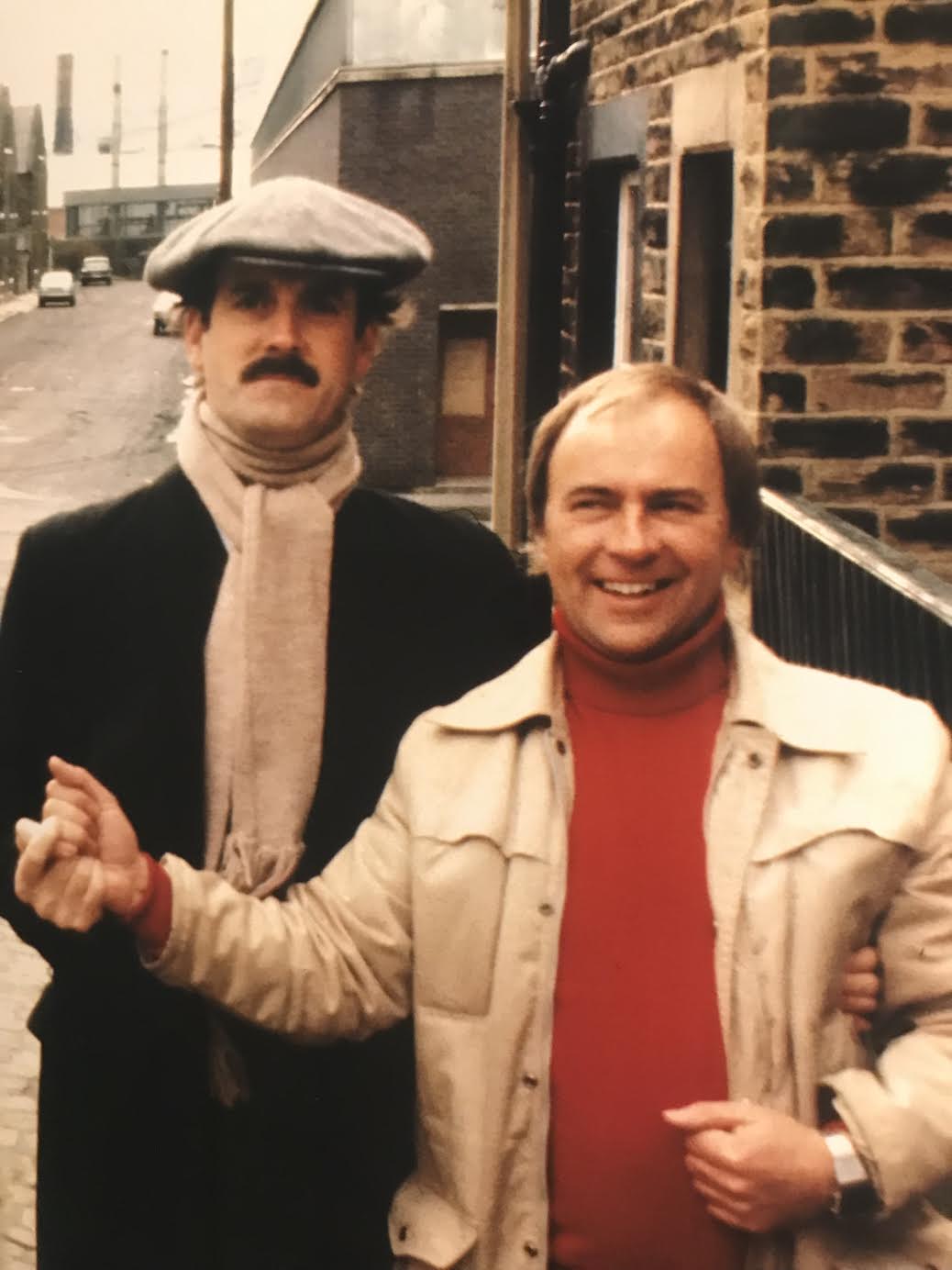 Image: Dad and John Cleese

It is funny to think that the first ever time the Oxford Street Christmas lights were switched on was in 1959, which was filmed by dad and given to the BBC to be transmitted…a remarkable impact indeed.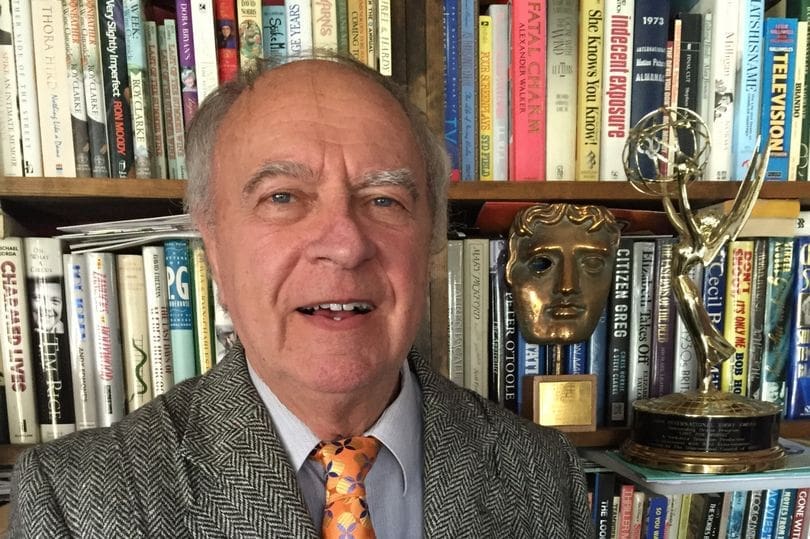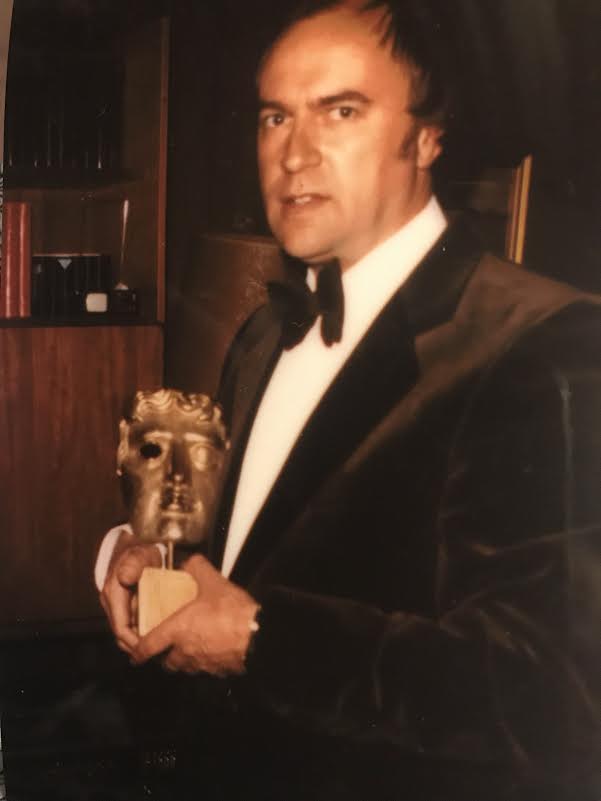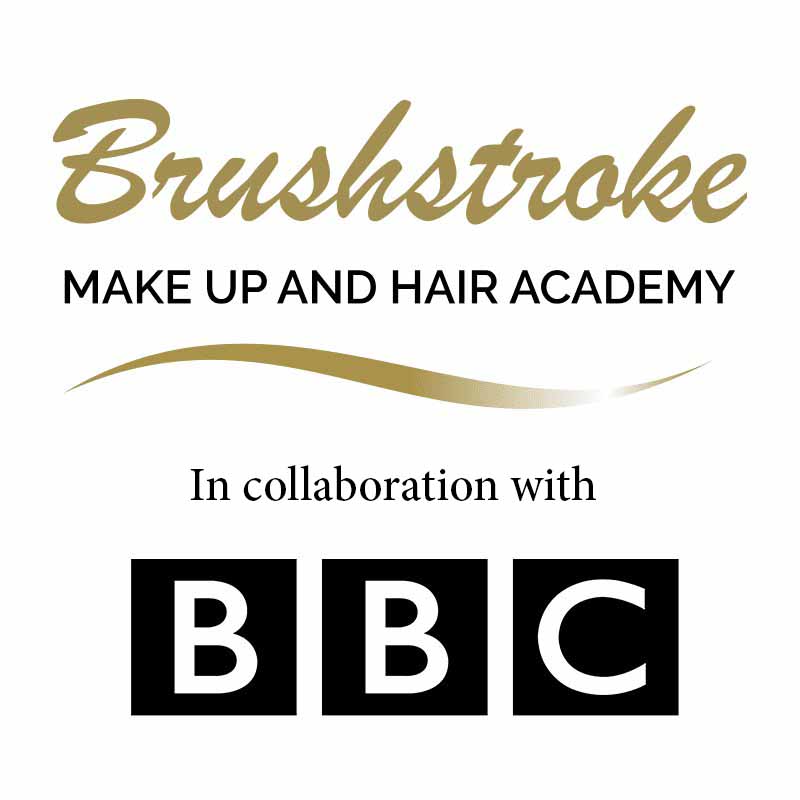 I was lucky enough, from around the age of 6 years old, to spend time going into the BBC studio with both my mum and dad. Being in the makeup rooms for hours allowed me to watch, learn, and dream of becoming a makeup artist one day. My memories, over the years, of being on set during all of my school life was exciting. I was always happy to run around helping the makeup team get their products out of the makeup stock room. I was also making coffees for them and of course, and one for dad.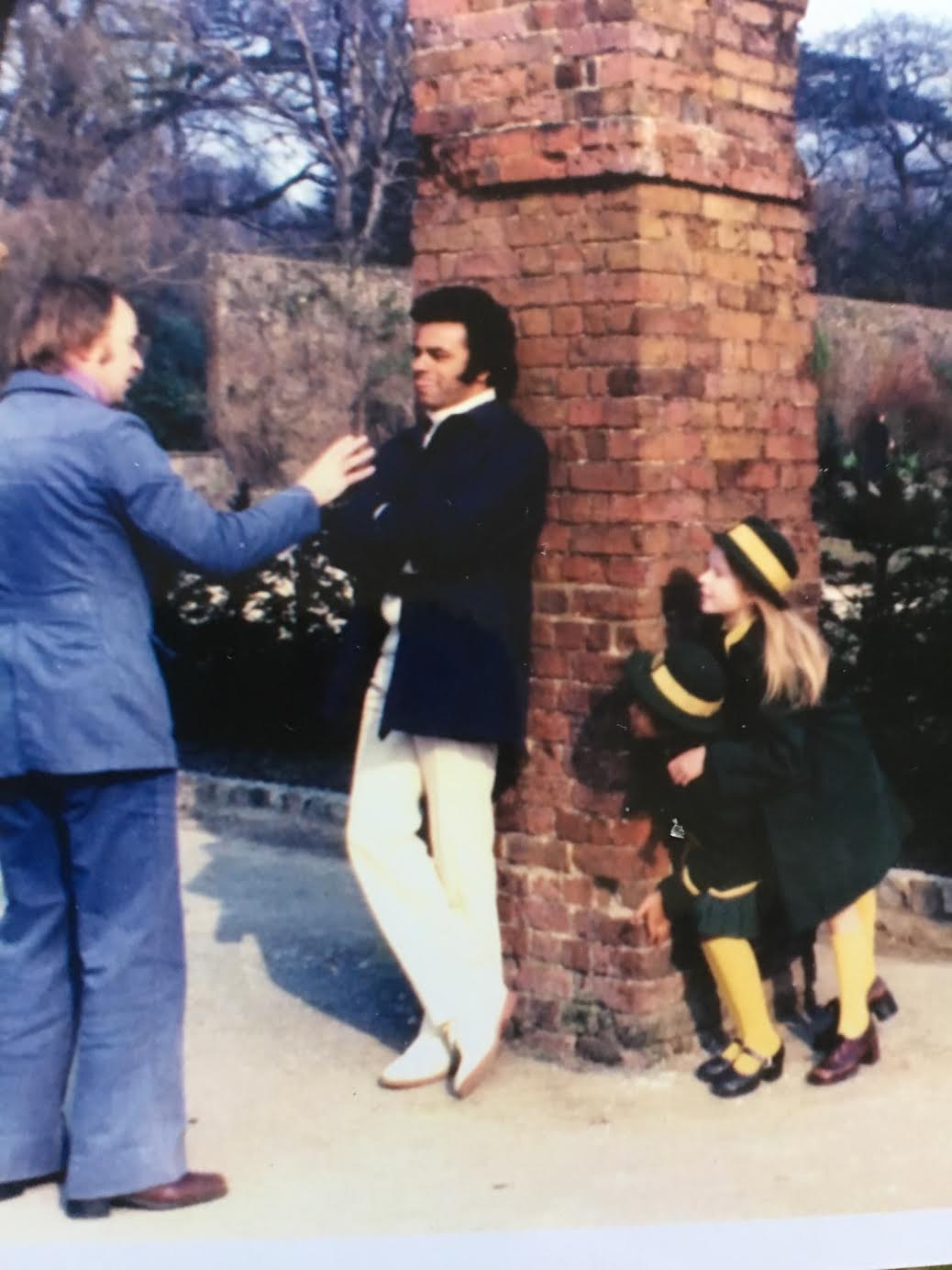 Image: Dad directing Johnny Mathis (and me) for Top Of The Pops 
I was inspired by the makeup rooms smelling of eau de cologne being poured onto a cold wet chamois leather to cool artists down when they were hot under the studio lights. I was also fascinated by all the shades of foundations that they used then: Revlon' touch and glow', The powders, B Pallets, latex and on set and bags full of goodies.
I remember asking a makeup artist "if you were to make my eyes, what would you do to enhance them", and she explained clearly to me whilst we were on set. I remember dad shouting out loud someone is talking in this studio, keep quiet please and action, whoops, my fault!
When I was 16 years old, I was lucky to be still going on to so many film sets with dad as he was filming in different studios in the UK and Paramount Studios in the USA. We had to visit Epcot world, we couldn't miss that!
I was even given make up from a few make up designers who sadly finished with their kits after all the years of working on movies and it made them happy to know it was being past on. One being George Frost (make up designer) it was used on Marilyn Monroe, Humphrey Bogart and Lauren Bacall to name a few. I was fascinated by Technicolor make up and to know I had the original make up, it had a really old smell to it, especially the coral lipsticks in a heavy gold container. George was makeup and hair on a majority of the Bond films and later came on to us demonstrating his skills at Brushstroke on a regular basis. He loved demonstrating laying on facial hair – "tap and roll" I remember.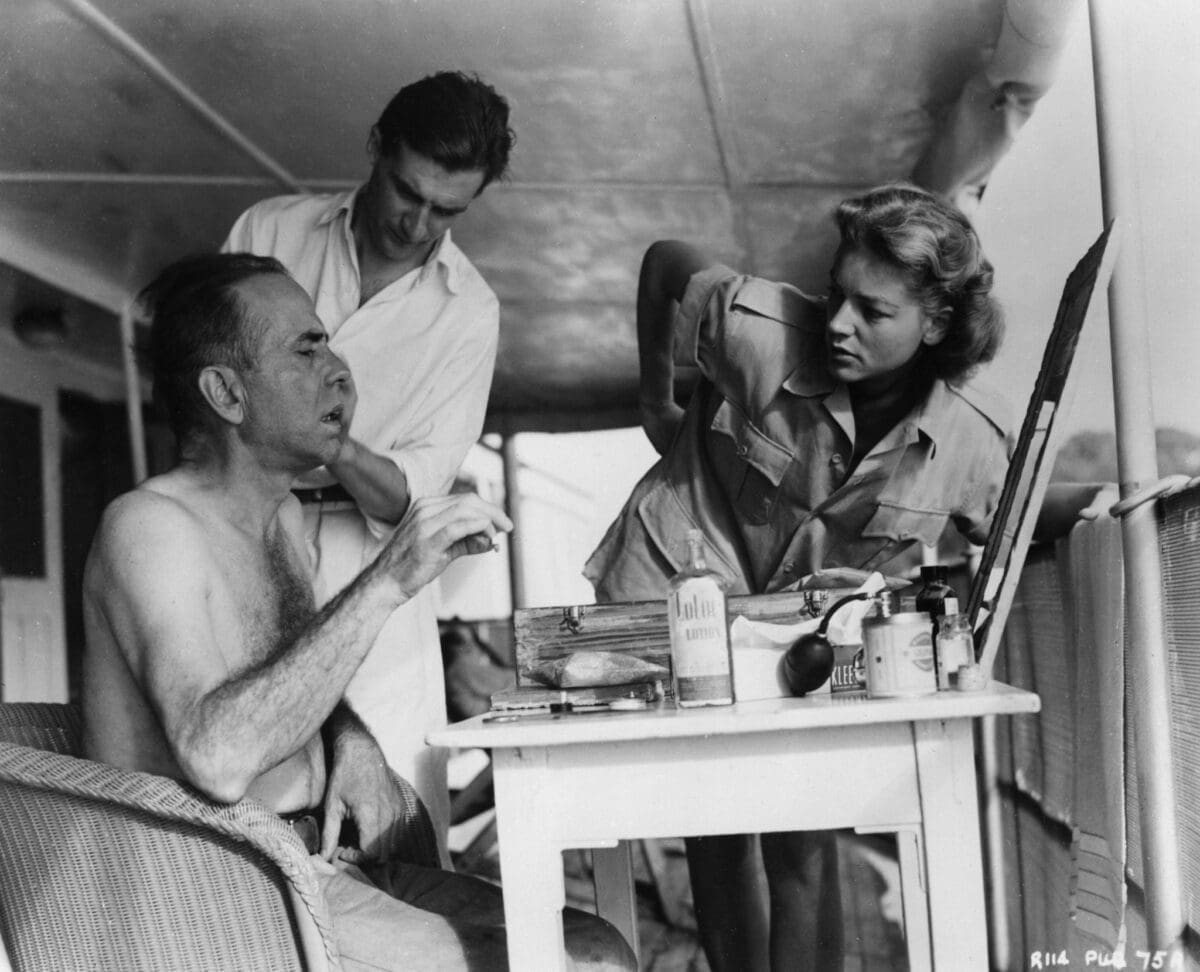 George Frost make up and Hair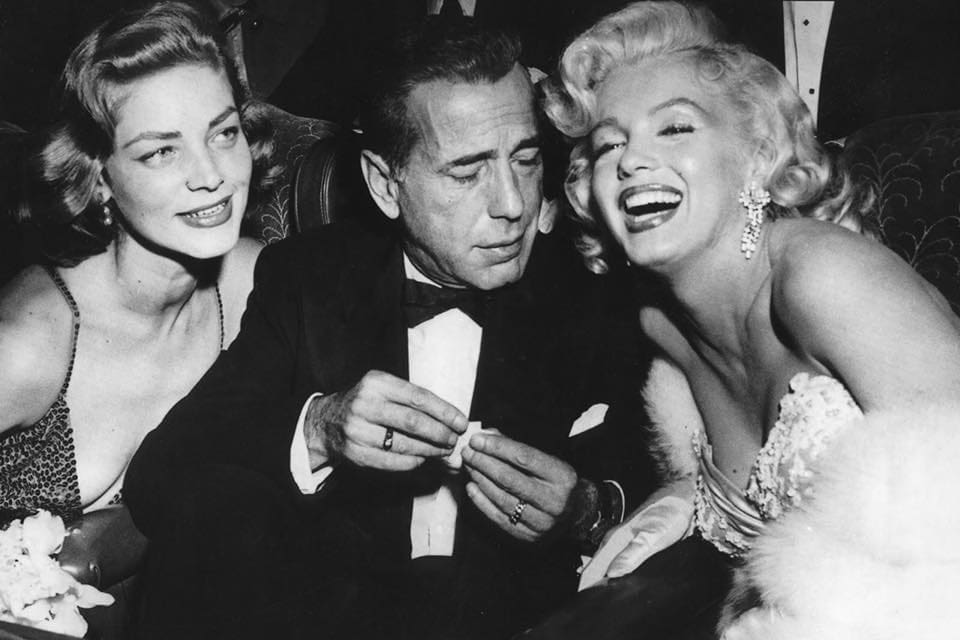 I absolutely loved Marilyn Monroe and her make up was so flawless and dewy looking, I was given a lot of pan sticks which were used a lot in the film then,  NW4  always suited my skin tone. I didn't quite look like Marilyn though! 
Funny to think George Chakiris flew over for dad from the USA  in 1996 and we all went out for a meal. George was a fabulous dancer and actor, he danced in his early years with Marilyn  Monroe in the scene 'diamonds are a girl's best friend.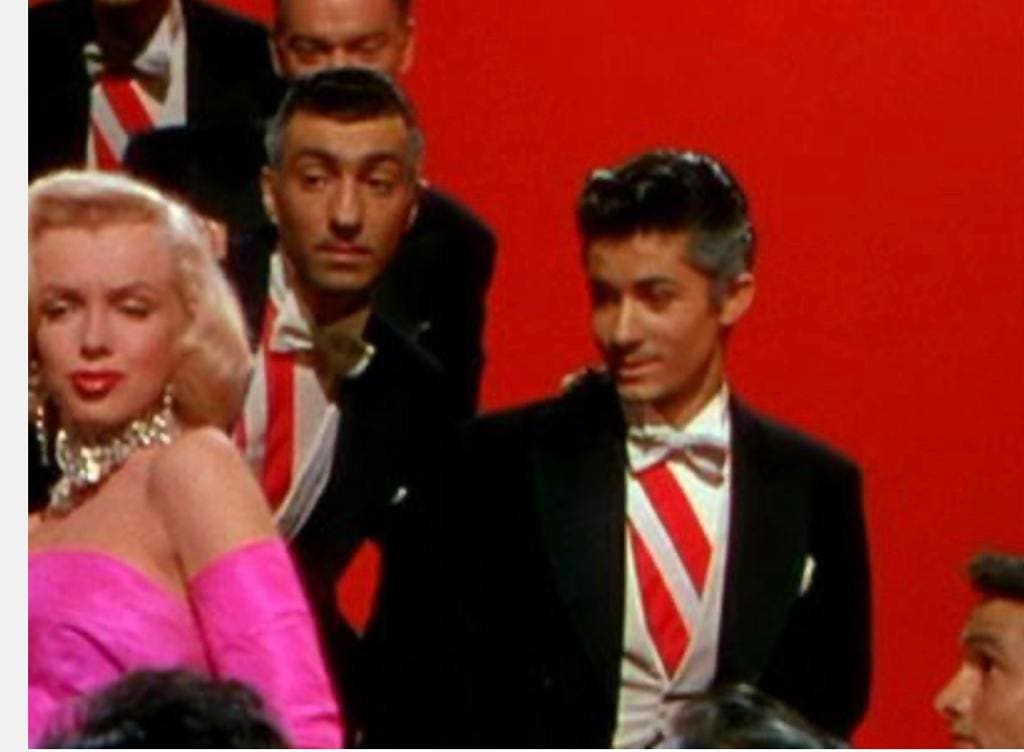 He also was the head of the 'Sharks' in the original musical, West Side Story film with Natalie wood. What an evening to remember, the stories,. Good old last of the summer wine brought lots of interesting times like that. I'm surprised dad got George over to the BBC, he told us he was terrified of flying but couldn't turn down the summer wine, and at the table too!
A film unit borrowed my antique make-up for props, but I sadly didn't quite get it all back. Never again, a lesson to me but I still have some left.
I was taught in the makeup room and on set, which then was on a one-to-one basis with so many different designers. I was lucky to be given assistant jobs to take on more responsibility. In this day and age, make-up designers haven't the time to train people on set, they expect a good understanding of hair and makeup skills and determination before they take on assistants and trainees.
Dad always believed I should stand on my own two feet when trying to get into the makeup world as he always worked hard to get where he was.
My mother Constance, who used to be an actress on "Z Cars" the programme ( I don't expect any of my trainees to have heard of this programme) was always very supportive and worried about me getting to places on my own (she still is at my age now!)
I turned down the offer of making up wax characters at Madame Tussaud's in London when I was in my later teens because mum said, "there isn't any where to park there Cheraine!!"
Well, students don't take that advice now will you, this day and age you must be prepared to travel if you want to succeed. Parents and guardians can worry it's understandable.
To think about 32 years ago, I ran my make up courses from the BBC television centre make up rooms, also Teddington Studios and Shepperton Studios. It brings back memories to when I was in the basement of the BBC where the makeup rooms were, waiting for dad to finish for the day and then we all went up to the 4th Floor BBC bar, a popular place for a quick drink or two to thank the cast for doing so well, looking around the room seeing lots of famous faces propping up the bar was interesting. It certainly proved to me then that make up and hair really does help!
Later, I was able to pass on knowledge that was taught to me over the years to young aspiring Brushstroke make up trainees in the BBC, being able to tell them about behind the scenes, working as a team, what to expect and also a word of advice, if anyone comes across negative towards them when they are out there in the wide world. Do not let them knock you back as they are probably frightened that fresh young makeup and hair talent could potentially take work away from them.
This is what happened to me, but I didn't let the negativity of others knock me back. It only made me stronger and so it should for you.
So, I always say thank you to those who tried.
Now the makeup and hair world has changed, the industry is booming, there are not enough makeup and hair artists to fill the stages being built all over globe. Especially where our academies are in Elstree film studios and Longcross Film studios, where Netflix have just taken over.
A majority of Brushstroke graduates are doing so well, remember all Brushstroke makeup and hair designers/assessors who are still busy within the industry are extremely professional, some are Brushstroke trained nearly 20 years back. They all know what's expected out there in the wide world, but every individual trainee here at the academy must push themselves to do well. We can train you, guide you and you can work towards a national or international qualification (BTEC, ITEC, VTCT and HND) it's 'so' possible to do well as long as you have that passion inside you.
Going back again, I must confess, that when I was in my late teens and doing make up jobs, at one point I thought I would like to know more about being a camera woman. I was always told I had an eye for filming, but at that same time I was asked if I would like to work as a a film editor around my make up days for the BBC in White City synchronising words to the movement of actors speaking or singing. I found the job very interesting, but it wasn't really for me, being shut in a dark room all day. I did it for nearly a year and then I was asked if I wanted to do 3rd assistant work, around my make up bookings. I took instructions from the 2nd assistant director on sets, but when I was going into make up to call the artist. I again knew what I really wanted to do especially smelling that eau de cologne within the air. It's funny how the smell of perfume sticks in my mind.
However, editing and being an assistant gave me even more knowledge of how other departments work together and around make up .
The industry would be pretty stuck without make up!
Moving on, Brushstroke now being established for nearly 33 years where most students join us through word of mouth, we are highly recommended within the film industry knowing our standard of training is the best. Being the first make up school to run from a film studio I always say, 'setting the standards for others to try and follow'.
I would like to congratulate the BBC on its 100-year anniversary and thank you BBC for choosing Brushstroke to be in collaboration with.
Another memory, my dad thought of the name "Brushstroke" whilst he was eating breakfast. I remember it clearly. I just wish he could remember it now too.