Training Facilities for
Makeup Students
Brushstroke makeup training facilities at Longcross Film Studios and Elstree Film and Television studios make us the largest training facilities in Europe.
Brushstroke Facilities Always Impress
Over the last 31 years we have learnt how important it is to learn in the right environment. For this reason, we based our makeup training within in two world famous studios – Longcross Film Studios and Elstree Film & Television Studios. We also have premises in nearby Pinewood Studios. We enable our students to experience life right at the heart of the busy working world of entertainment. So, on their first day as fully-qualified make-up artists, they know what to expect when they walk on-set. Equally important, the rest of the crew can have confidence in their abilities.
As a student you'll find a professional and welcoming environment at Brushstroke makeup training. Student's have the option to come back and refresh skills from either of our studios; this ensures familiarity and experience of different working studio environments and locations.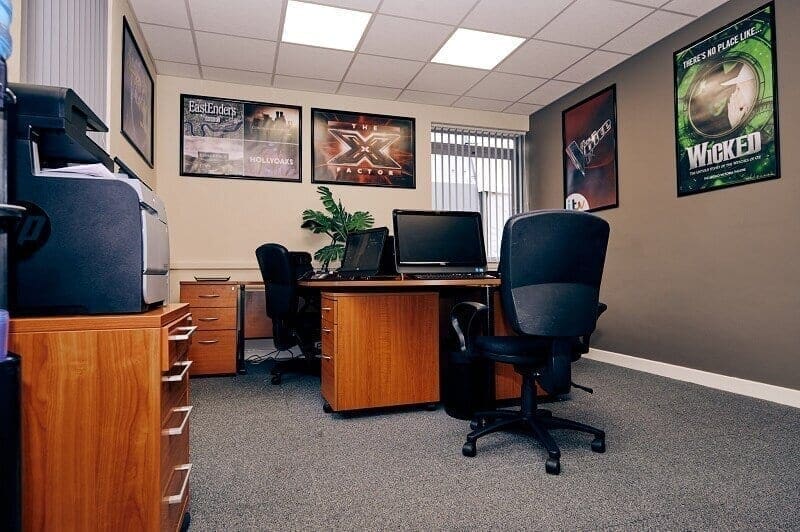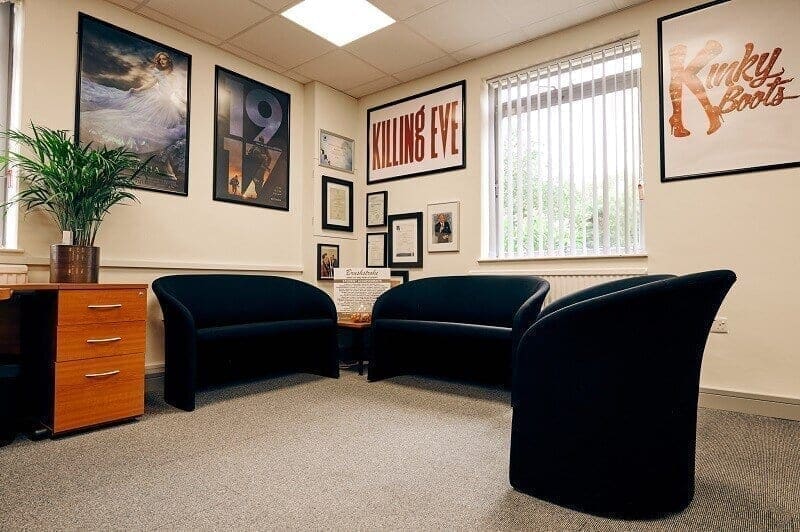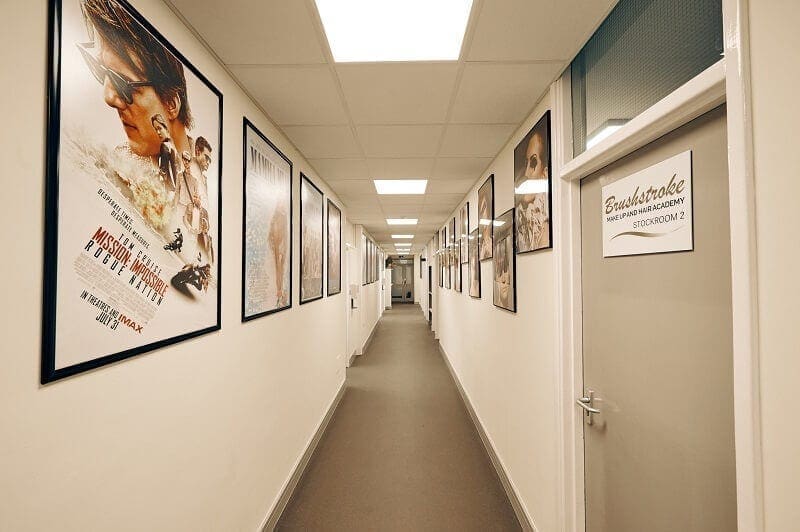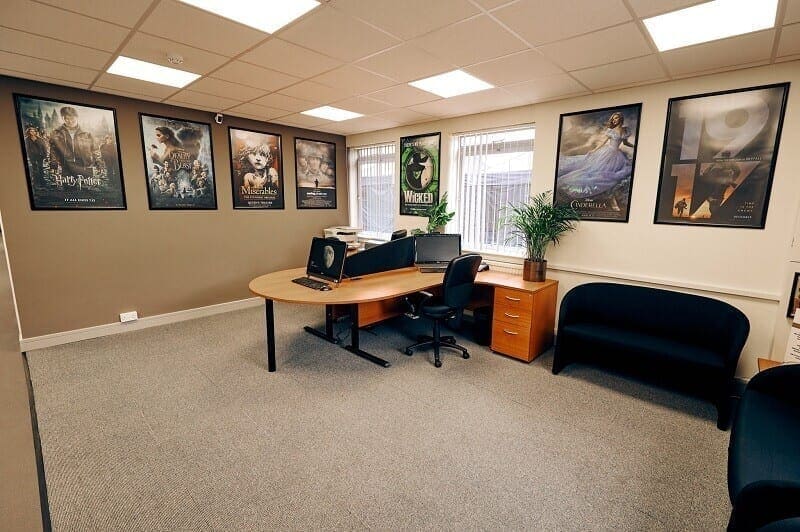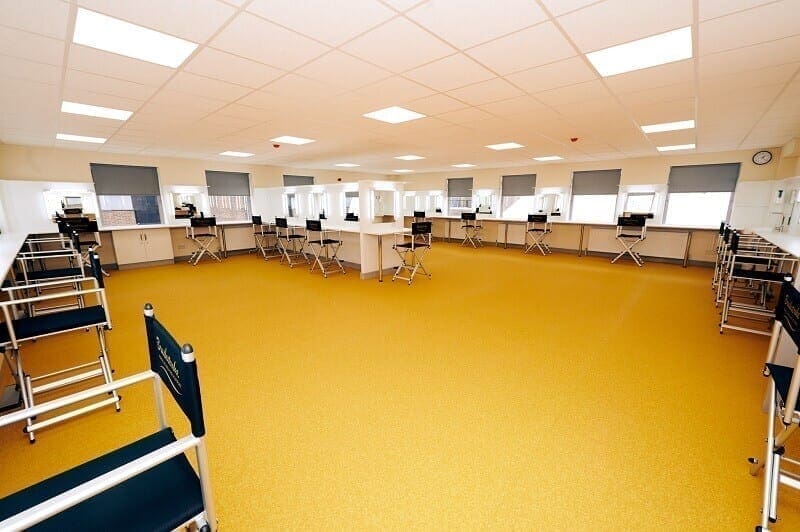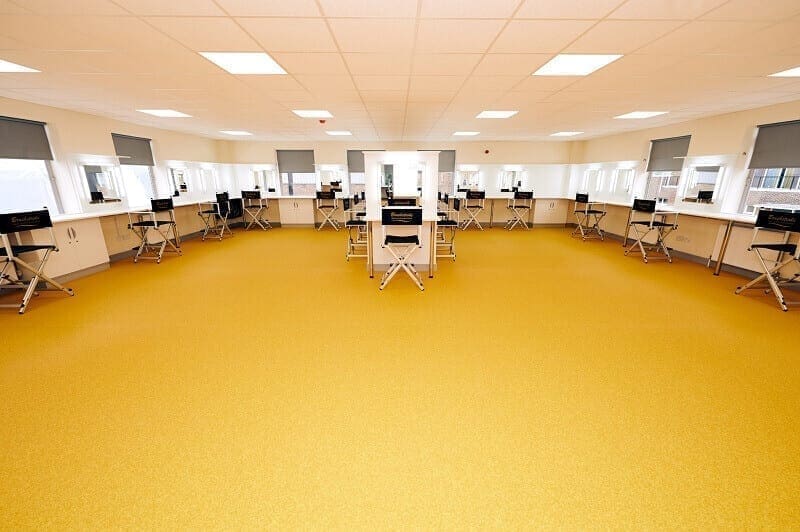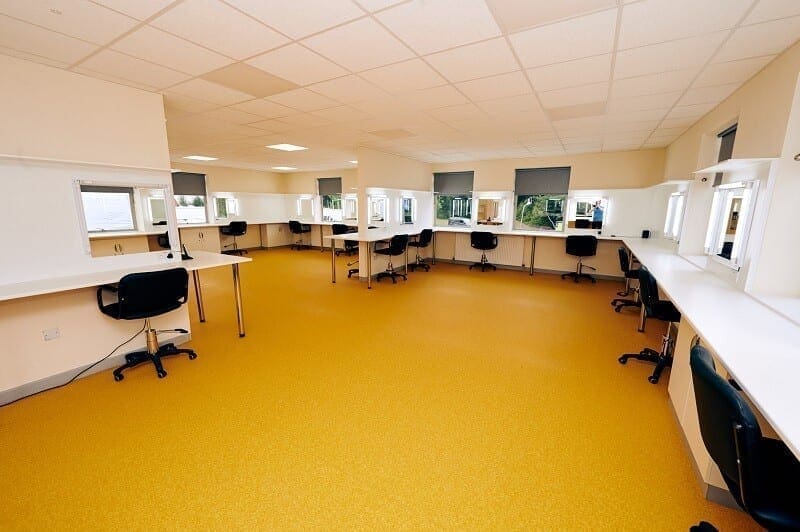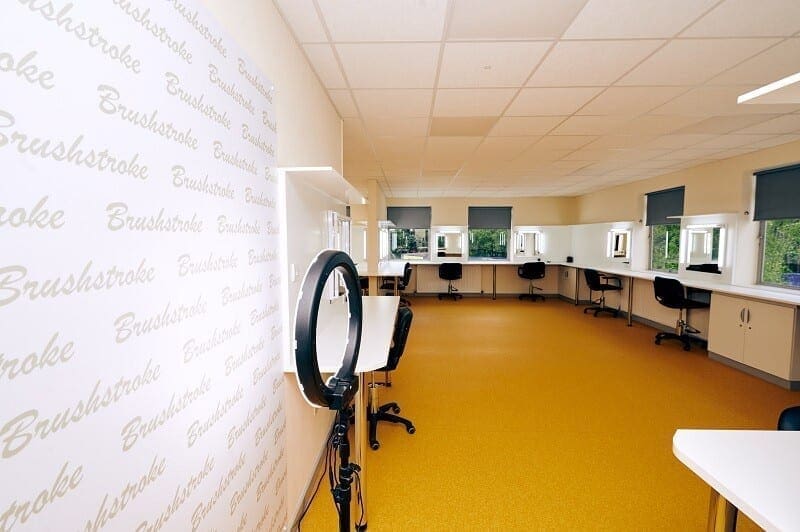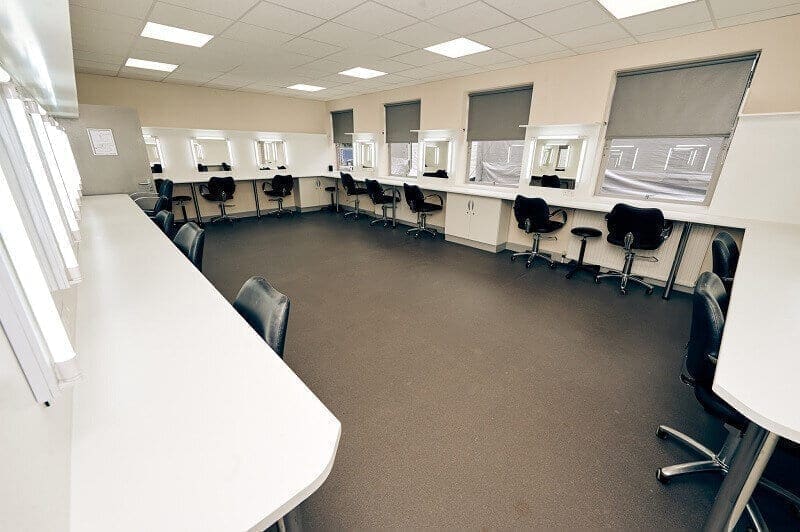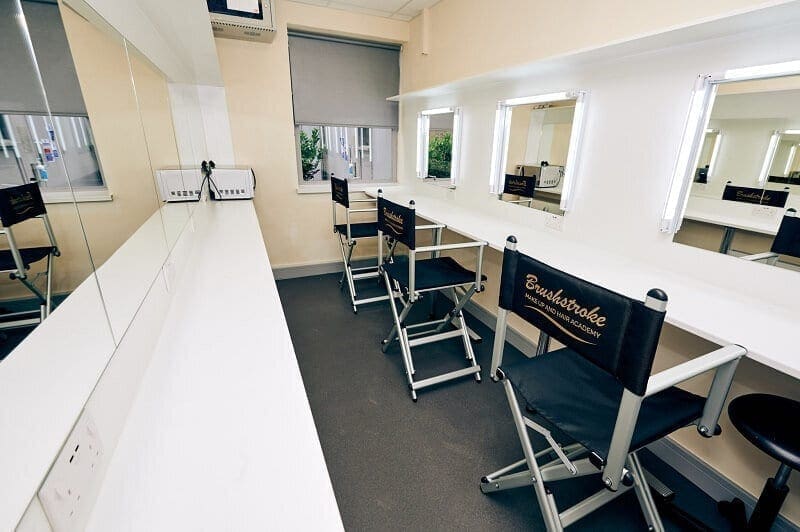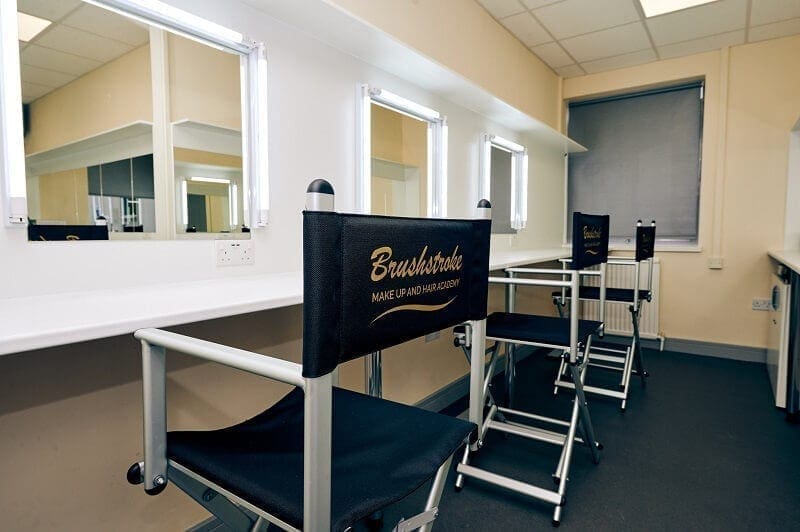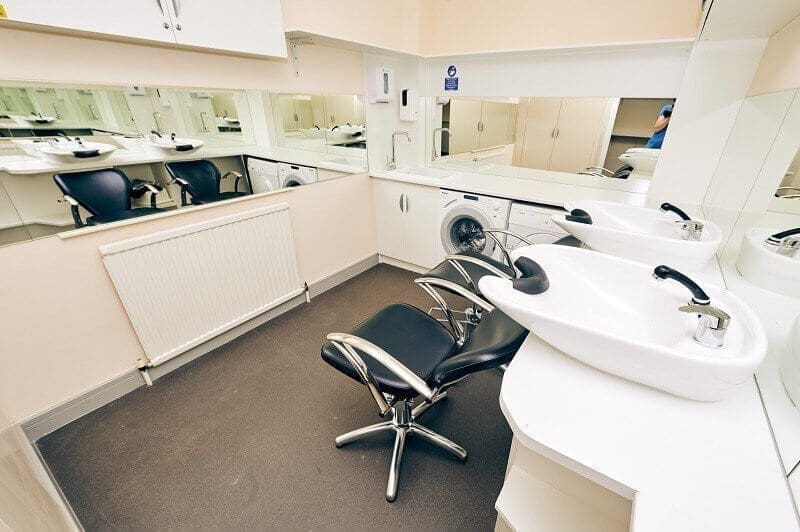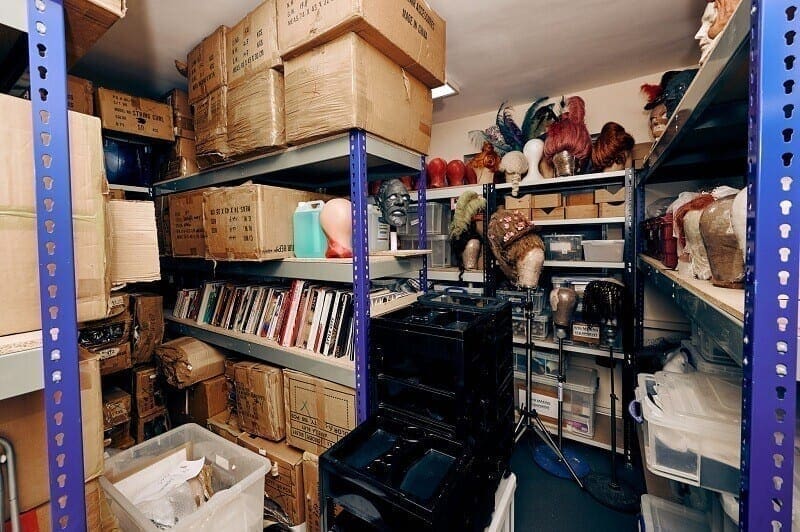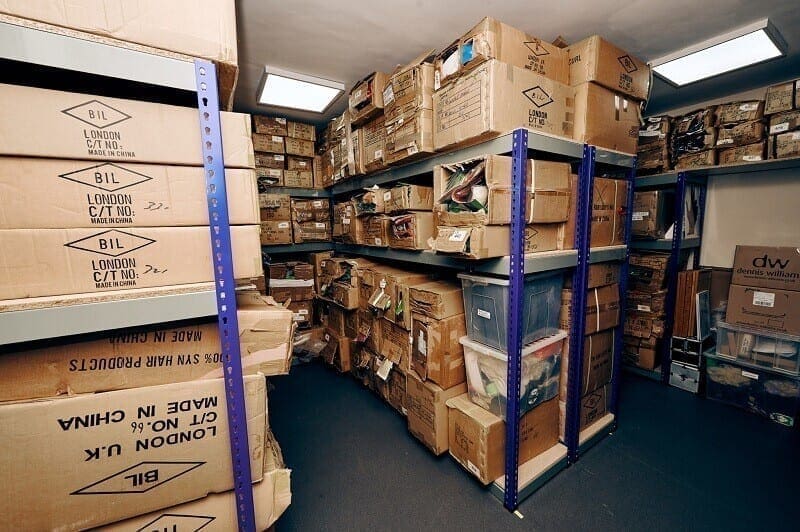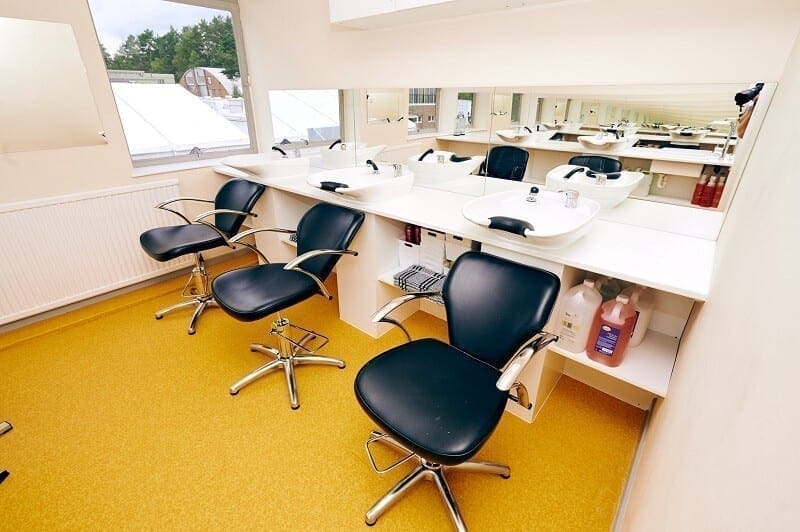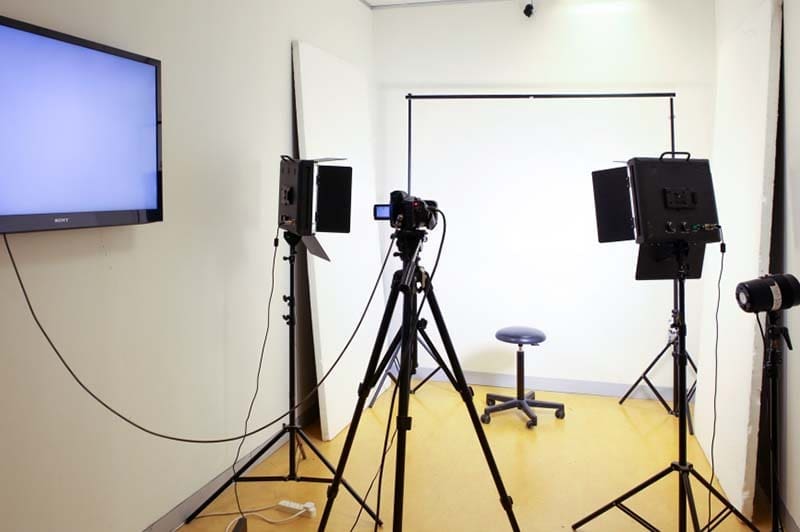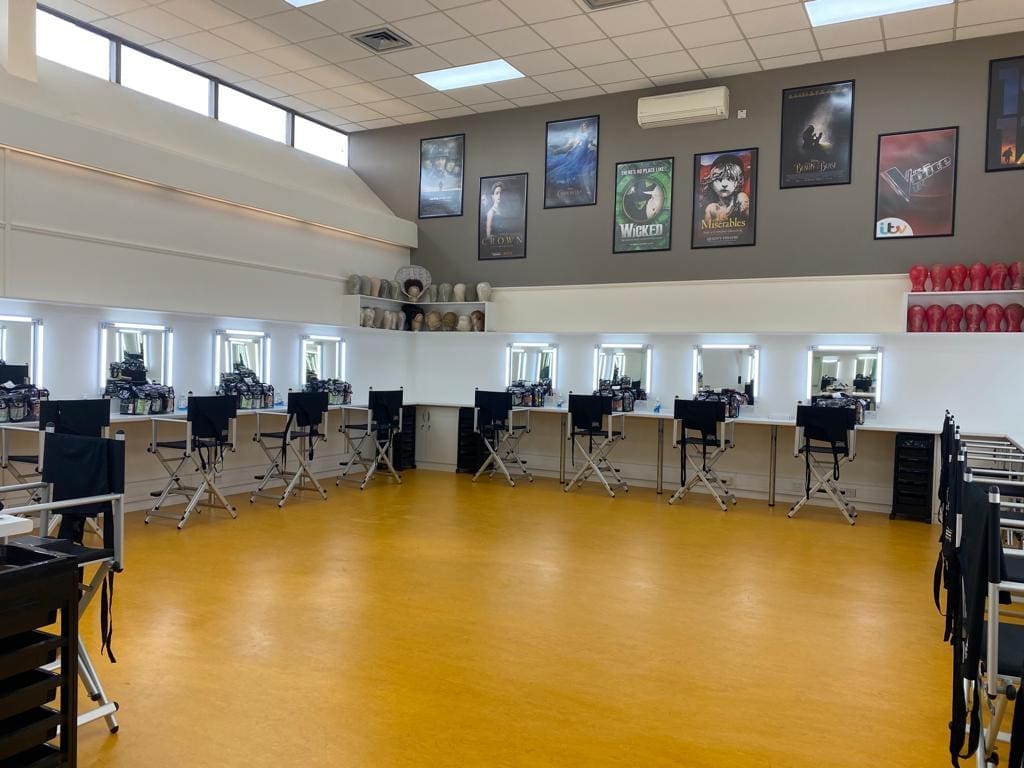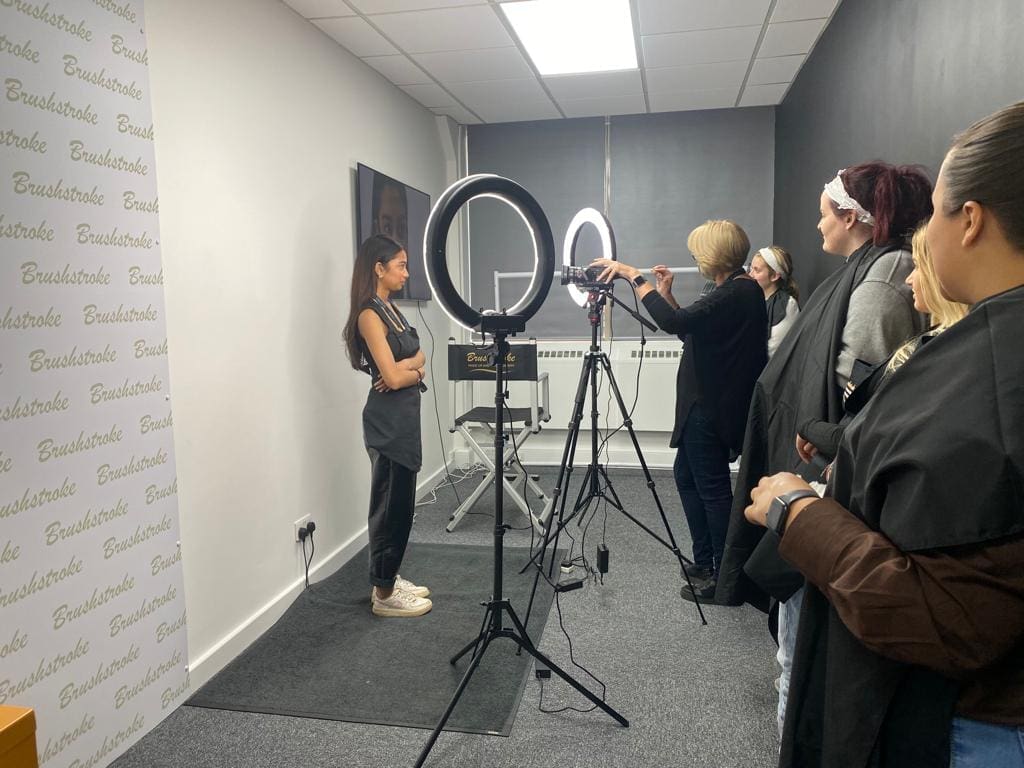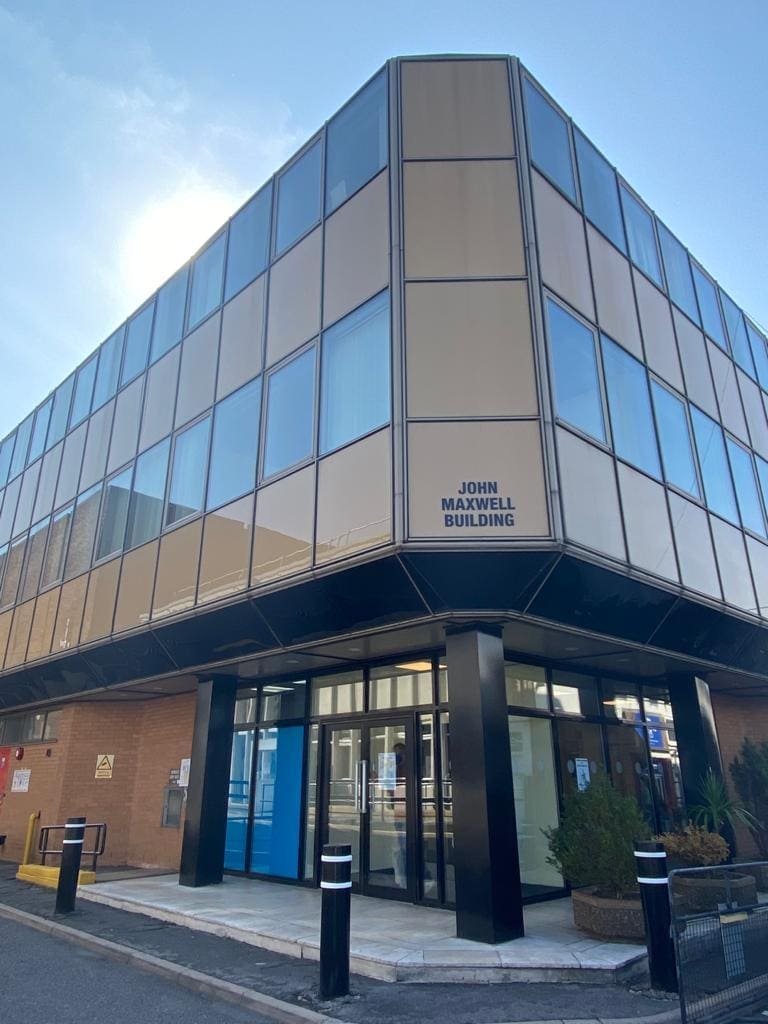 Training Facilities at Longcross Studios and Elstree Studios
Brushstroke has its own large self-contained building within Longcross Film Studios (our South London Facilities). We also have large premises within the Maxwell building at Elstree Film and TV Studios (our North London Training Facilities). This is where the hard work on all our courses takes place, from the 2 Year Make-Up and Hair to the 7 Month Fashion Make-Up and Hair.  Over the last 31 years, our makeup facilities at our former home (Shepperton Studios) has been used by many productions for filming TV drams, films and photo-shoots. Our new facilities are much larger and spacious than our previous home at Shepperton studios, which offers students a much better and productive training environment.
We ensure our equipment and materials are constantly up to date with industry needs and trends. Our light and spacious facilities are well-equipped with very large makeup rooms including separate wig rooms in both facilities accommodating 65000 wigs and hairpieces.  We also have a photographic studio with a high definition (HD) camera, various backdrops and lighting options. This allows the students to see how their work looks 'on-screen' helping them perfect their skills as well as build their portfolios.
2 Year BTEC Makeup & Hair Course
7-Month ITEC Makeup & Hair Course 
A 7-month intensive course that can also be taken as individual modules. This is great way to prepare you for a career in  TV, film, stage and fashion.
1 Year ITEC Hair & Barbering Course
An intensive course taught by Toni & Guy trained tutors to complete your training as a versatile artist.
HND Level 5 Diploma:
Performing Arts- Make-up
This course is an optional 1-year extension of the 2-Year BTEC Make-up & Hair Course. This is equivalent to the first and second years of a university degree.