Level 2 VTCT Diploma in Women's Hairdressing and Men's Barbering Fast Track Full Time
(32 weeks)
Longcross Studios 16 September 2024
Showing prospective students around (including school holidays) for enrolment in 2024 & 2025. The 2-year BTEC Make up & Hair Course starts 23 September 2024 at Elstree Studios & 30 September 2024 at Longcross Studios.
If you haven't achieved GCSE grade 4 or above in English and/or Maths, you can still enrol on the 2-year BTEC Make-up & Hair Course. Contact us to find out more. For availability or to book a visit call +44 (0) 1344 635 522 or email us on [email protected]
Hair Dressing and Barbering Course
Our Fast Track Full-Time Course Level 2 VTCT diploma trains students in Women's hairdressing and Men's Barbering. Are you passionate about becoming a multiskilled hairdresser? At Brushstroke, we are recognised with our teaching team of experienced tutors and leading industry professionals as the ultimate in modern hair education, in-depth cutting and colouring techniques, barbering, styling and textured hair. The course is unit based, where students have continuous assessments throughout with portfolio building and online theory exams.
As with all our courses at Brushstroke, we add extra content that is required in the industry. Productions are currently crying out for properly-trained hair specialists, so over the 32 weeks, students of this course benefit from the comprehensive knowledge of tutors steeped in hairdressing and barbering. Attendees of the course leave with skills invaluable to them as superior stylists in hair salons as well as the film, theatre and TV industries.
Industry Relevant Hair Dressing, Colouring and Barbering
Properly trained hair artists are highly sought-after in the industry. For the committed make-up artist working in film and TV, our 32 Week Hairdressing and Barbering Course gives students a chance to really develop extra skills. With Brushstroke expertise and support, you will enter the world of entertainment as a versatile, professionally-trained artist, able to do both jobs.
The Level 2 VTCT Women's Hairdressing and Mens' Barbering course is also an ideal extension to our 2 year or 7-month makeup training course, but also as a stand-alone course if interest is mainly in hairdressing.
Students in a real-life Barber Shop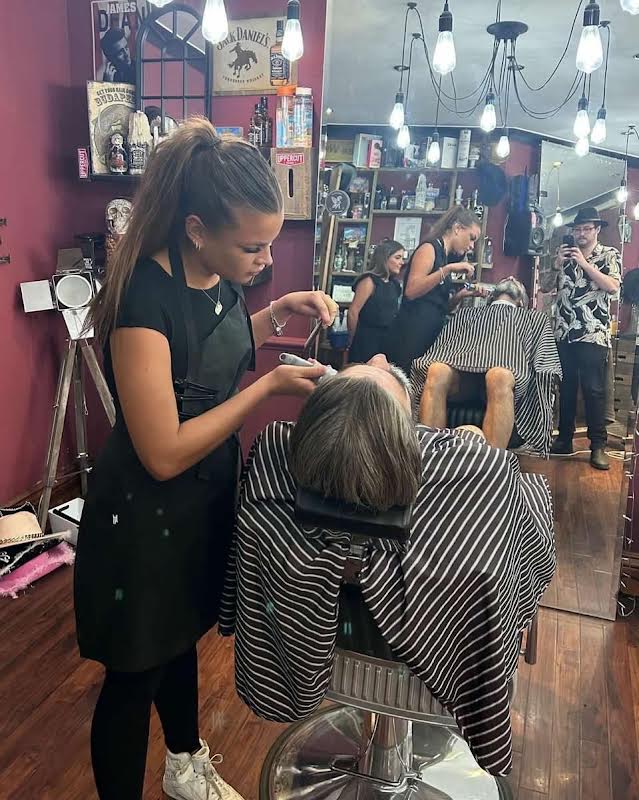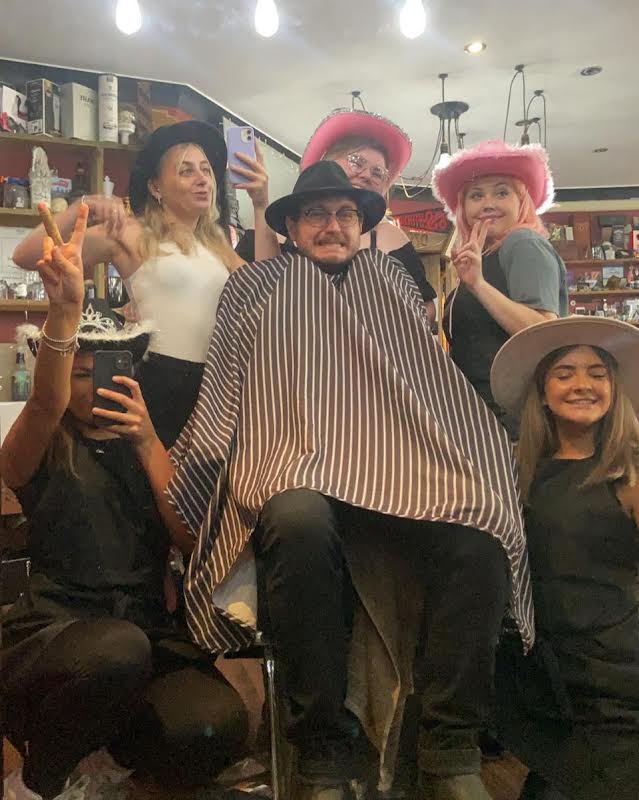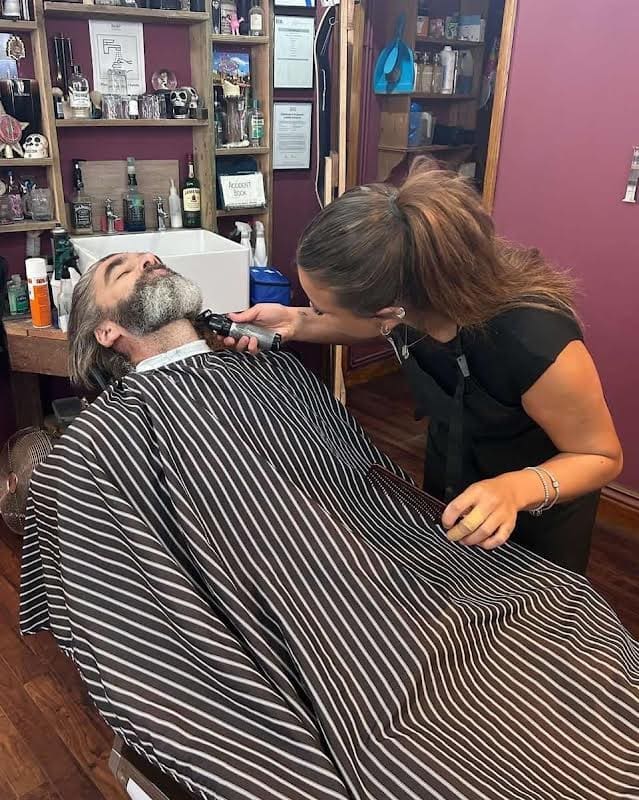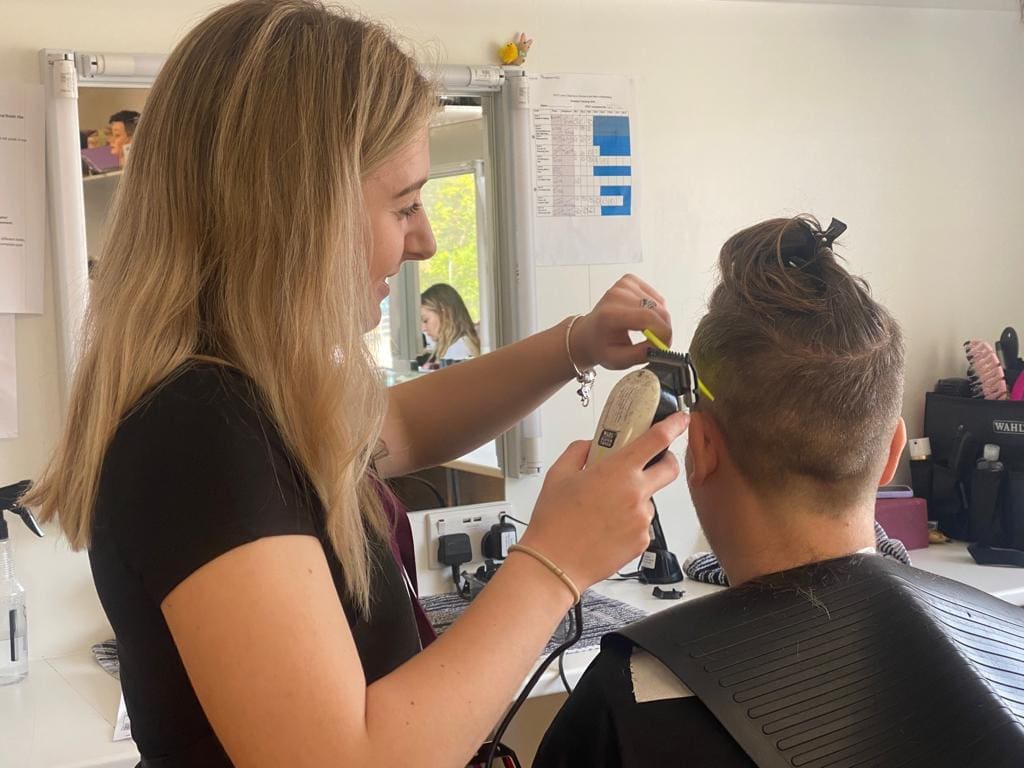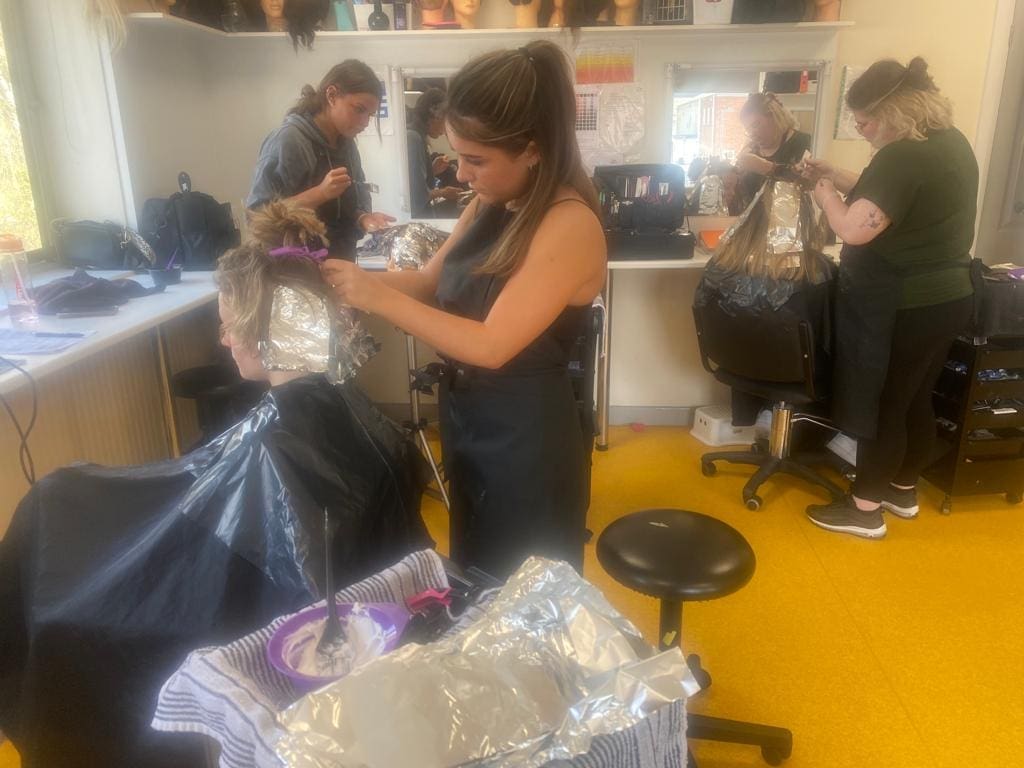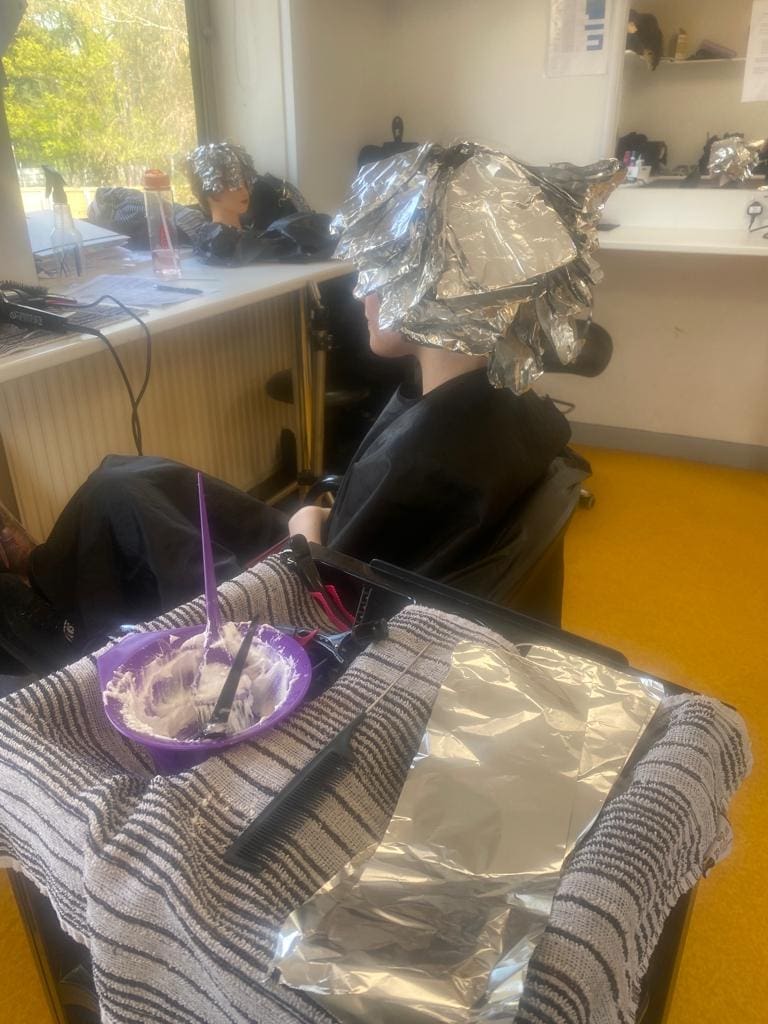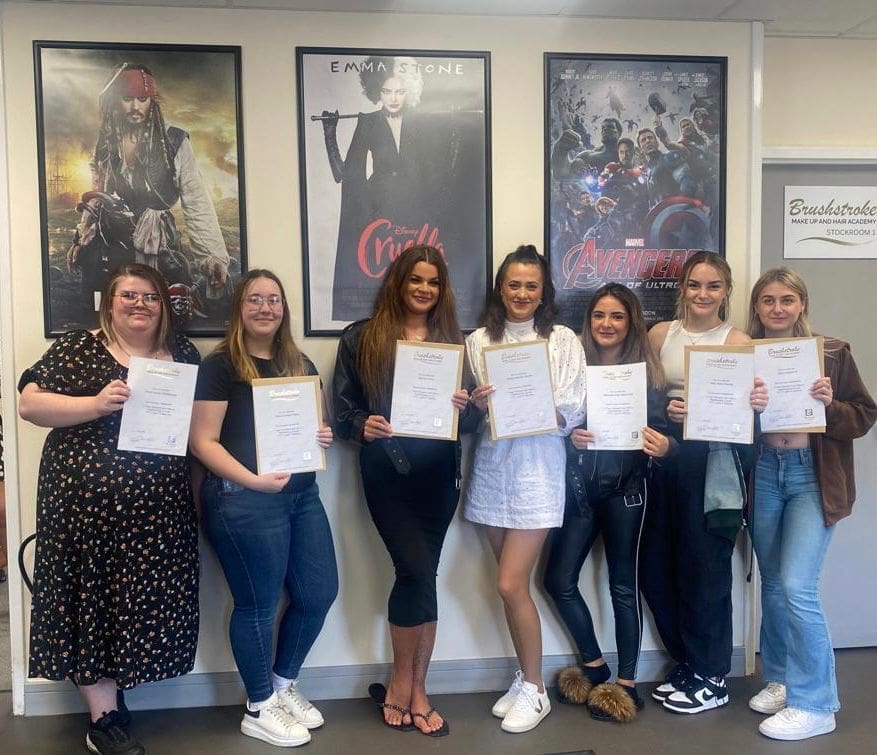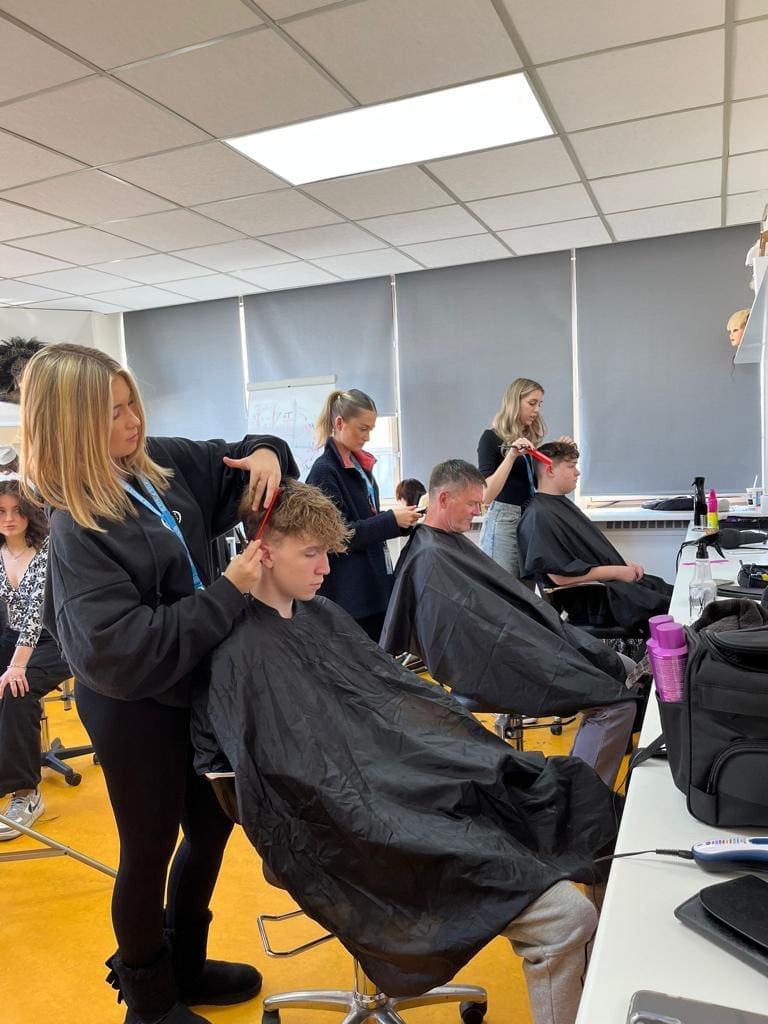 Full time practical training within a film studio
 + 
Course Fees
Deposit: £2,000
Fees:  Deposit + 3 Instalments of £2,500
Qualification: VTCT Level 2 Diploma in Women's Hairdressing and Men's Barbering
Duration: fast track full time 32 weeks
Course Dates Longcross Studios:
16 September 2024 to 15 May 2025
Times: Monday-Thursday, 10.30-16.00
Fees: Deposit £2,000 followed by 3 instalments of £2,500 
Interest-free payment plans are available on all our full-time diploma courses.
You will NOT be required to pay the full fees before the start of the course.
A deposit is required to secure your place, followed by the remaining balance divided into instalments spread over the duration of the course.
Methods of payment: BACS, cheque, bankers draft and debit/credit card
Complimentary Equipment:  Brushstroke Hairdressing Kit
Study Progression:  2 Year Make-up and Hair (BTEC) or 7 Month Make-up and Hair (ITEC)
Course Content
This is an in-depth fast track full time 32 weeks Hairdressing and Barbering Course for students really wanting specialist hair styling skills. Take a look at the syllabus: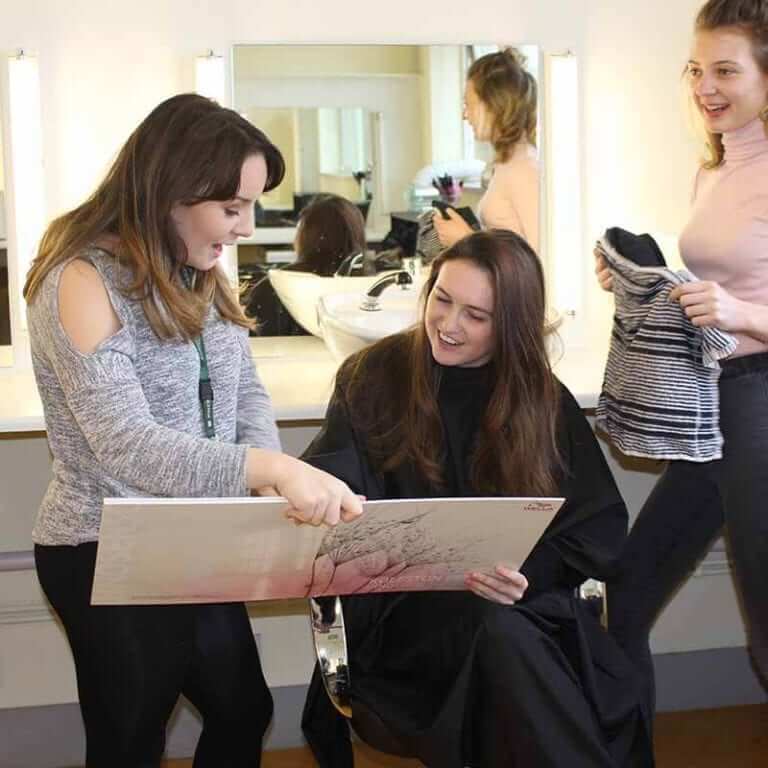 Client Consultation Skills
We start with the all-important ability to put your client at ease so you can get to work as quickly as possible. This means getting to know your client and any issues they may have because you want to achieve the best results every time. We also include data protection in this part of the course.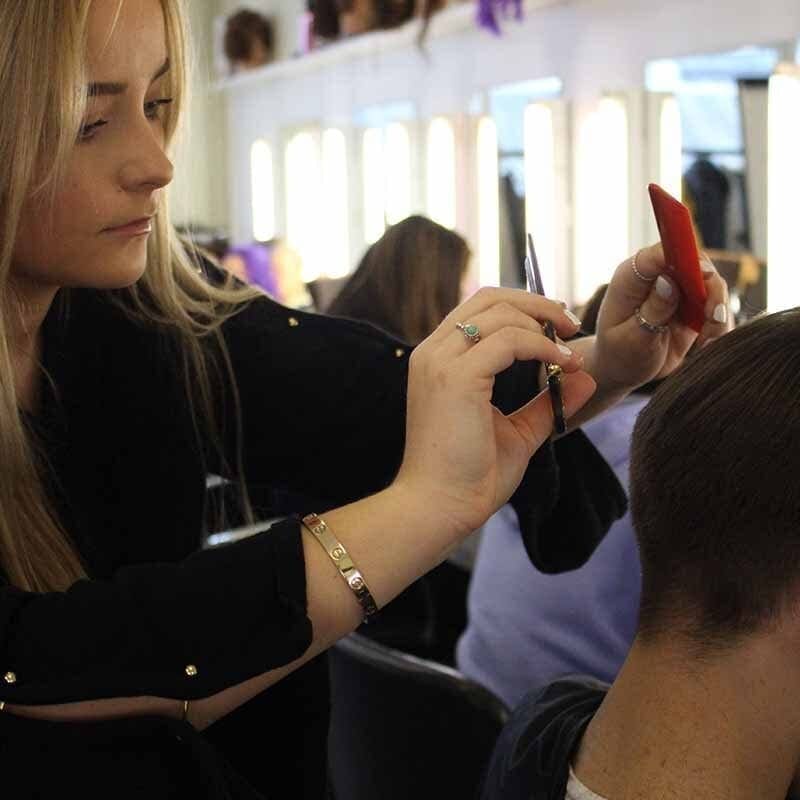 Hair & Scalp Fundamentals
The more you understand about hair and the scalp generally, the more success you'll have as a stylist. For this reason, we teach you the basics about treating hair and scalp conditions and selecting and applying the right products. We also train you in massage techniques.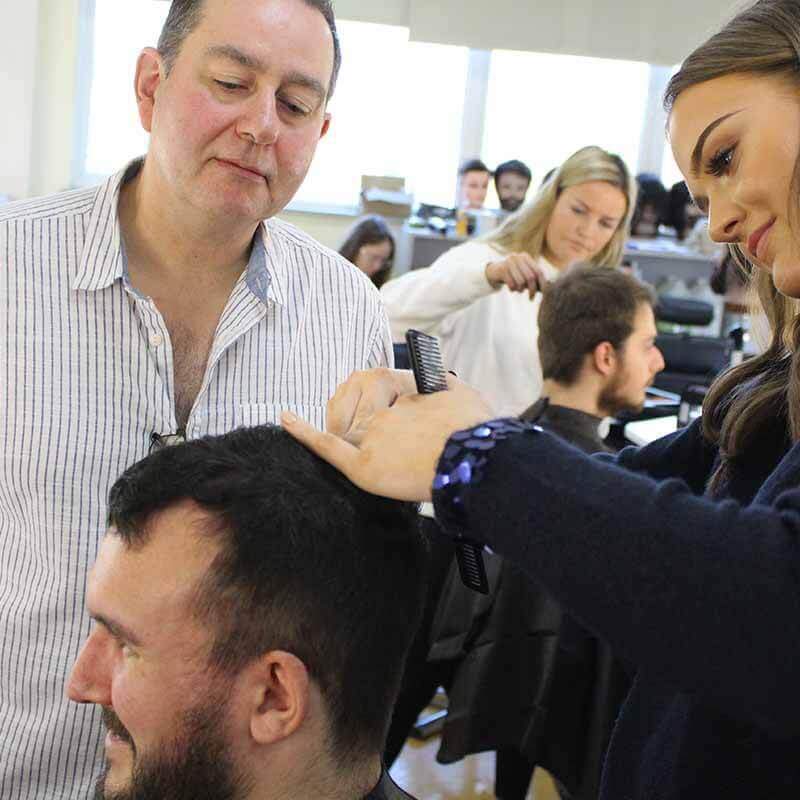 Cutting & Styling Hair
You'll be working on women's and men's hair both long and short. You'll be taught specialised layering and graduation techniques, etc. Understanding necklines, male patterns of baldness and the factors that influence the choice of styling are also included.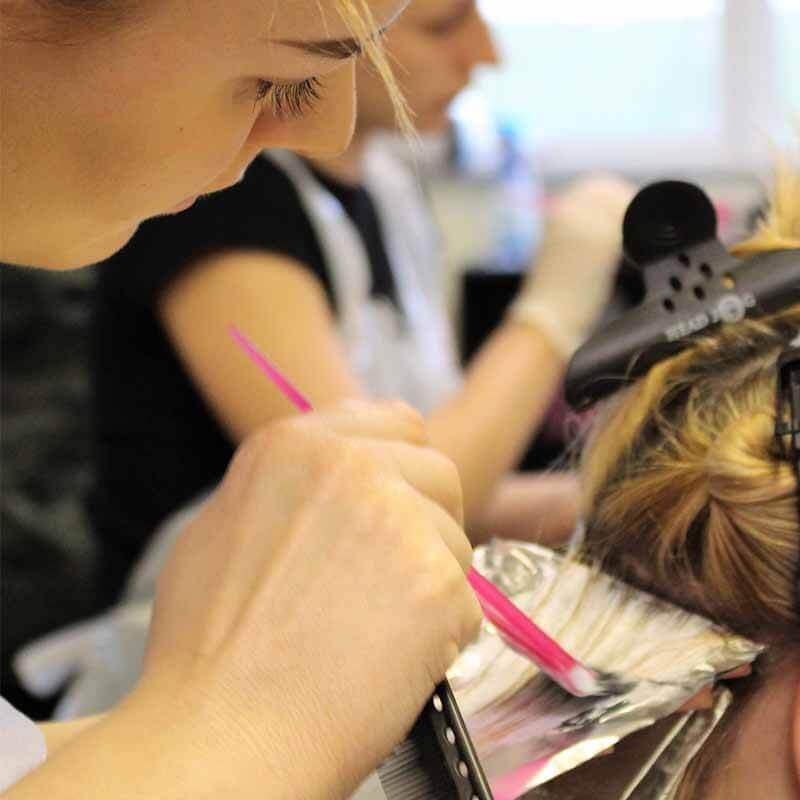 Hair Treatment
This part of the course which focuses on colouring and lightening, perming and neutralising. We help you get used to the tools, equipment and products, as well as the skills and techniques you need as a hair stylist.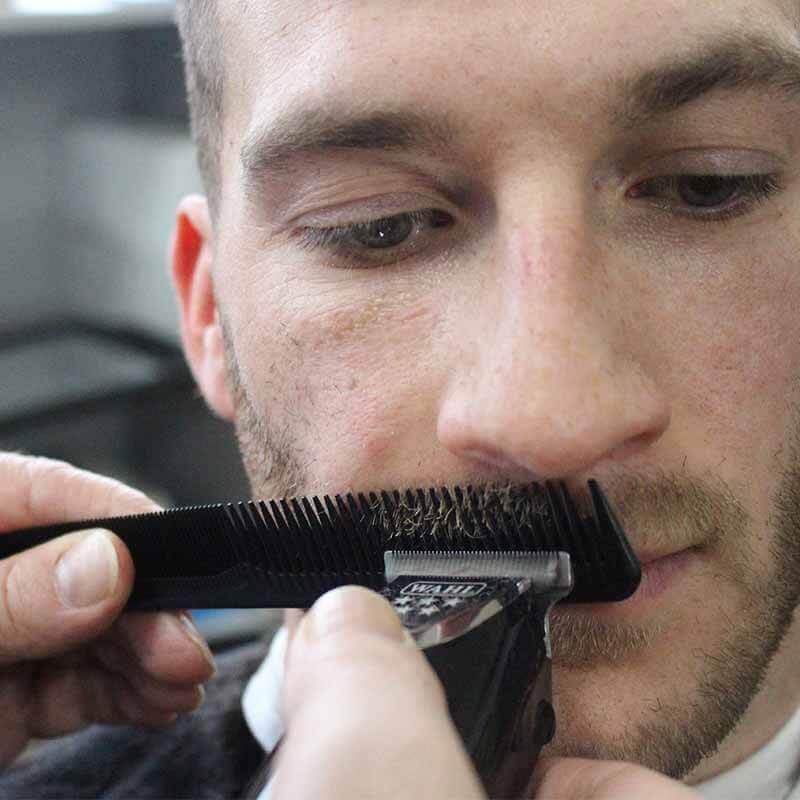 Facial Hair Techniques
Looking at the texture, density, length and growth pattern of facial hair is the focus of this session. Also, you'll be taught about face shapes and outlines in order to apply contemporary and traditional looks successfully.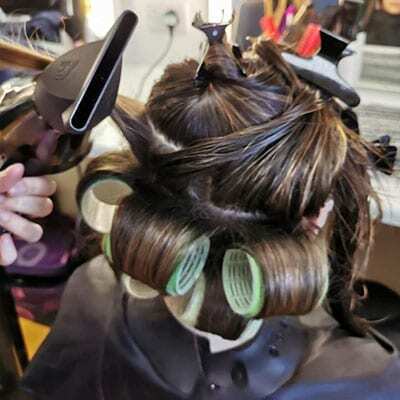 The Art of Dressing Hair
This session is all about perfecting the techniques of setting and dressing all types and lengths of hair – and it really is an 'art'. Naturally, this includes developing a familiarity with the tools, equipment and products. We also help you manage the challenges that your working environment will pose, such as the effects of weather on hair.
Our Other Makeup and Hair Diploma Courses
2 Year Makeup & Hair Course BTEC Level 3
(Optional HNC + ITEC Qualifications)
HND Level 5 Diploma: Performing Arts- Make-up
7 Month Makeup & Hair Course (ITEC Level 3 Diploma)
6 Month ITEC Makeup & Hair Course for International Students Only