Longcross a

NETFLIX

Studio
Professional Makeup and Hair training based in the heart of Longcross Studios.
BTEC Level 3, ITEC, HNC + HND Qualifications
Celebrating 33 Years of Professional Makeup, the 2-year BTEC Make-up and Hair Course is recommended for ages 16+ as a continuation of education from school, college or university.
Showing prospective students around (including school holidays) for enrolment in 2024 & 2025. The 2-year BTEC Make up & Hair Course starts 23 September 2024 at Elstree Studios & 30 September 2024 at Longcross Studios.
If you haven't achieved GCSE grade 4 or above in English and/or Maths, you can still enrol on the 2-year BTEC Make-up & Hair Course. Contact us to find out more. For availability or to book a visit call +44 (0) 1344 635 522 or email us on [email protected]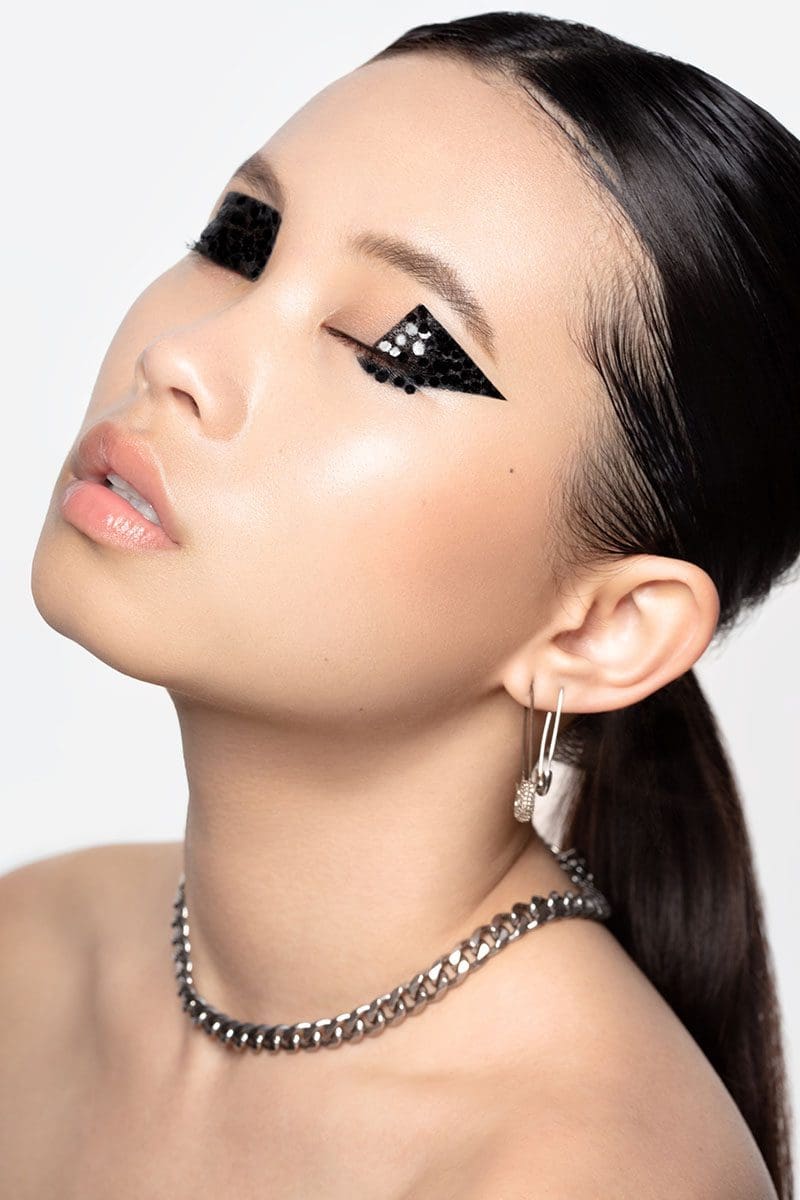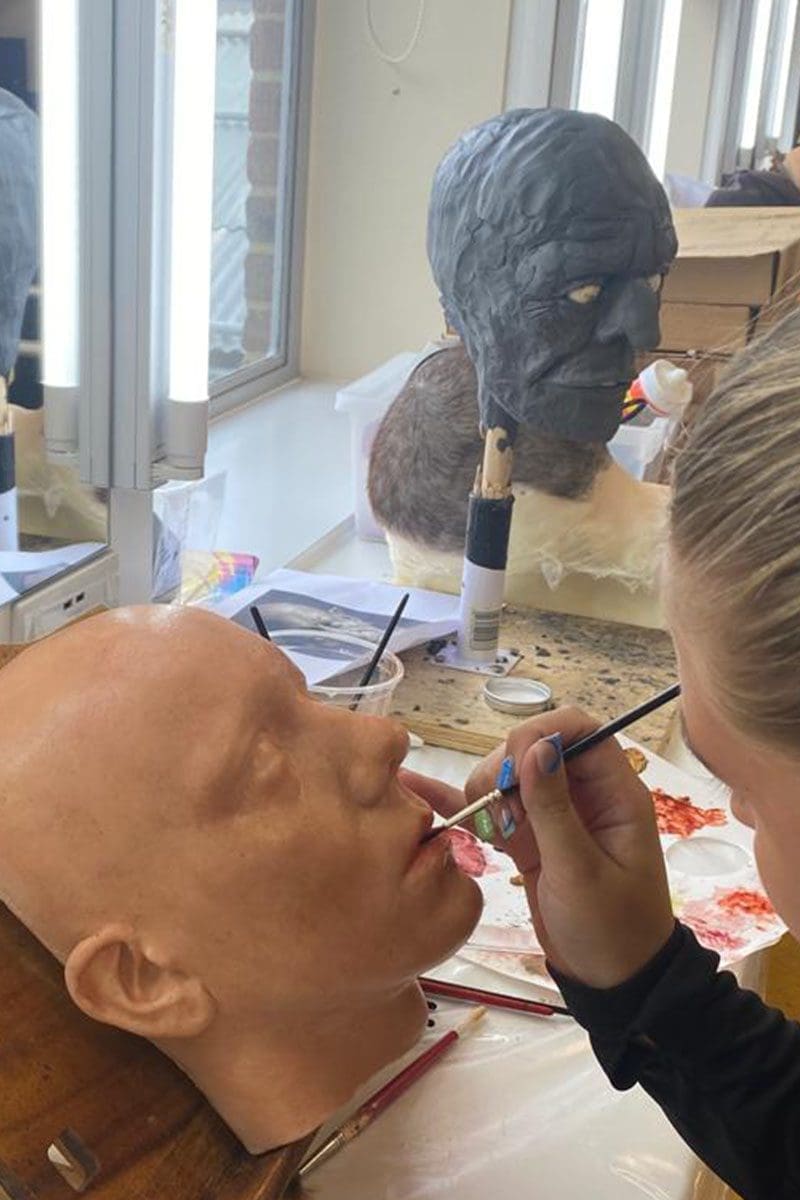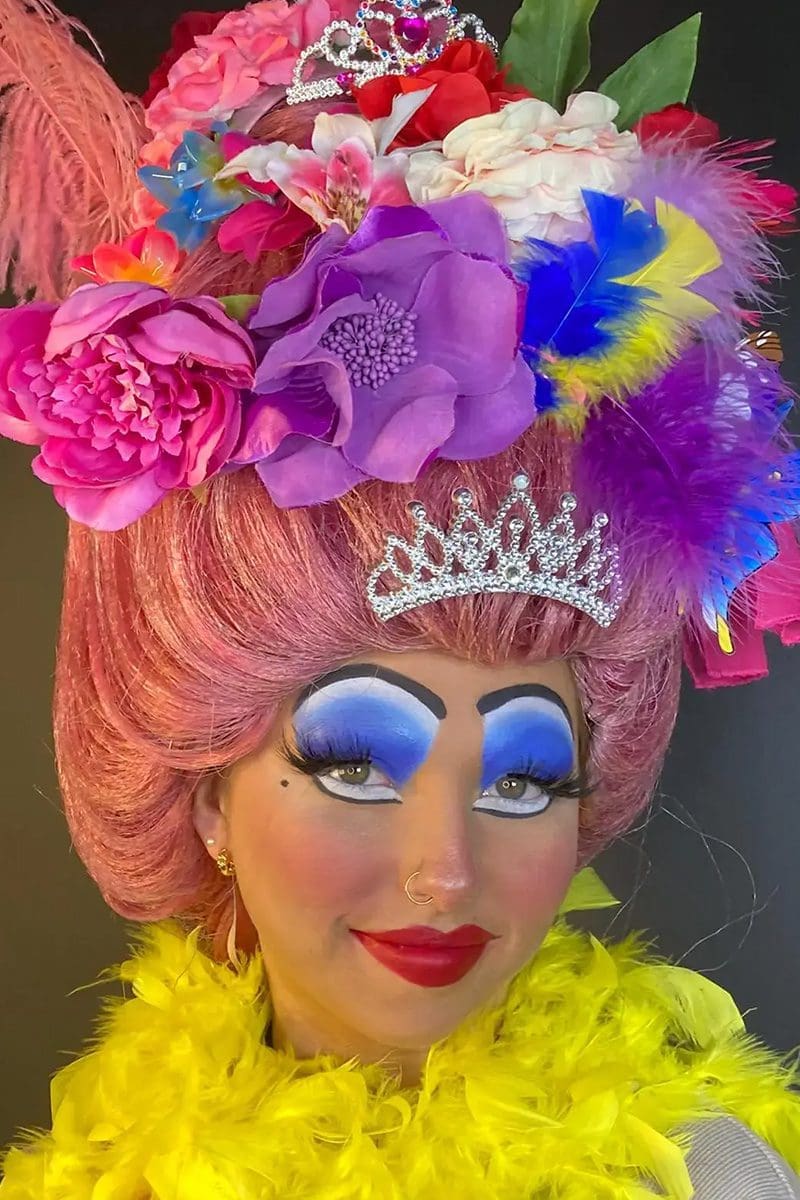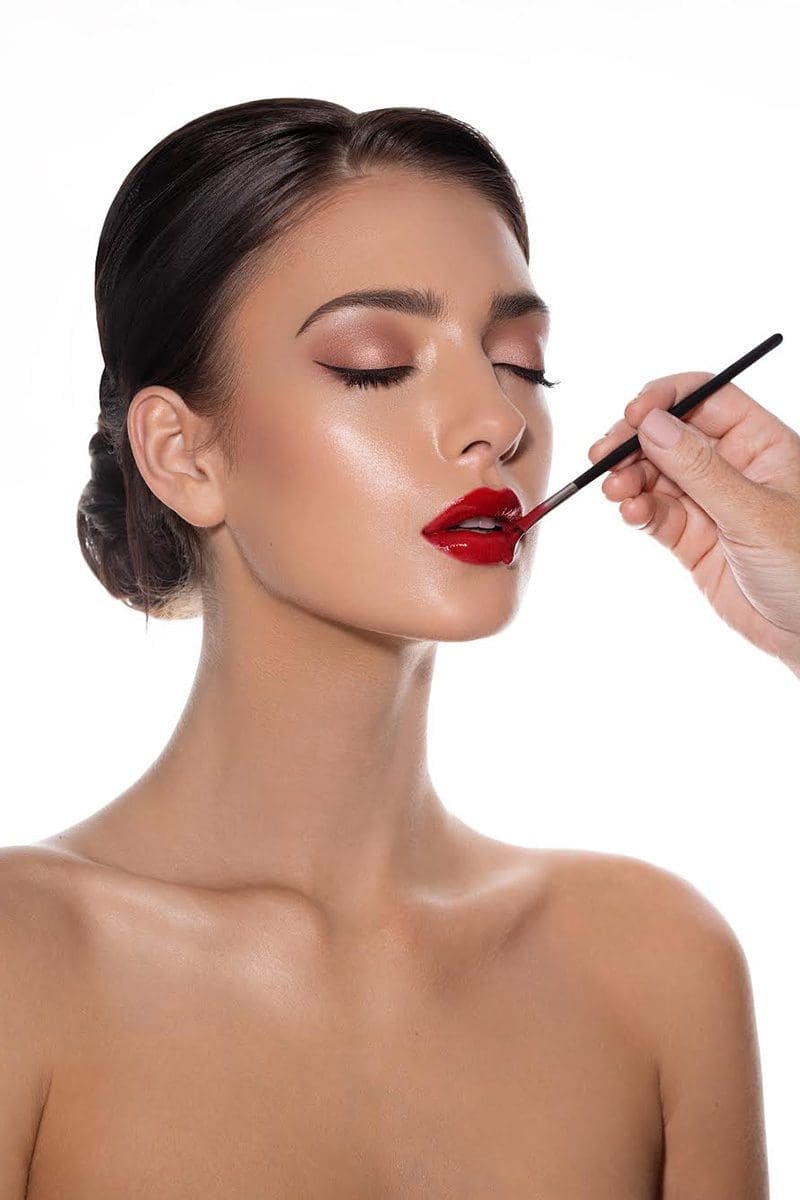 This video shows our premises at Longcross Studios followed by Elstree Studios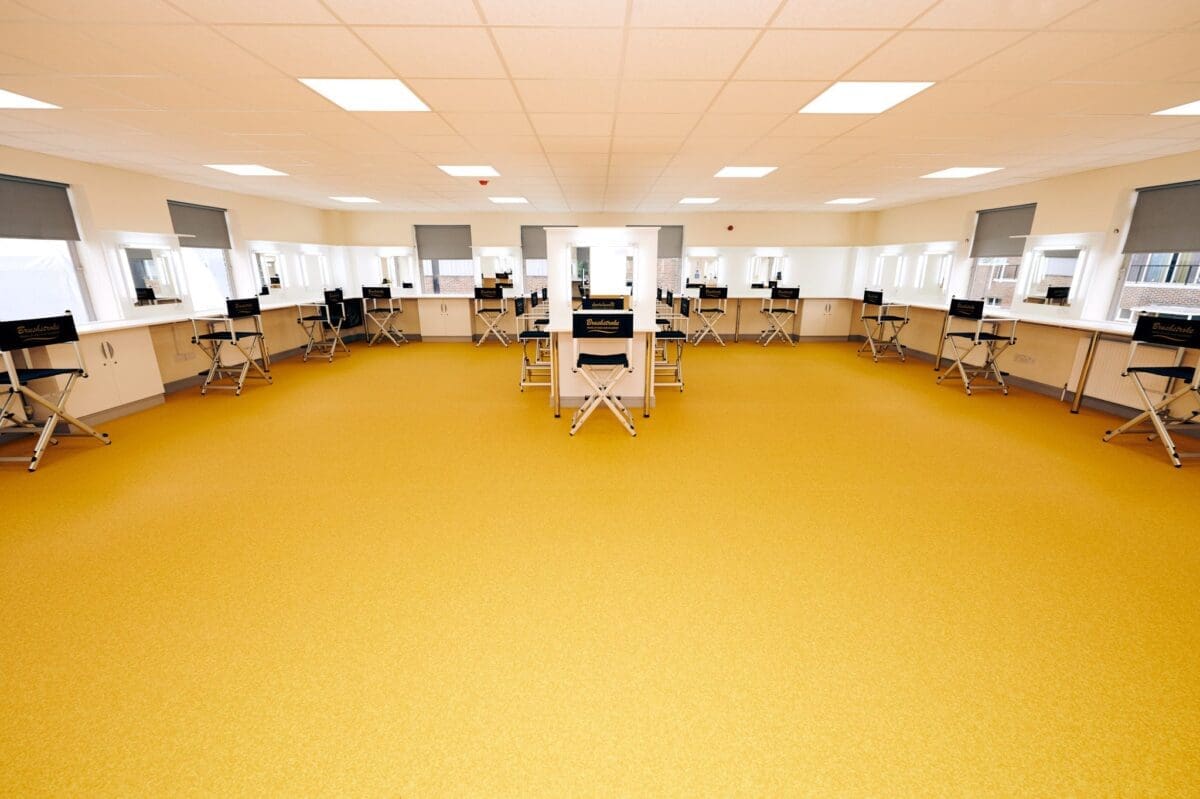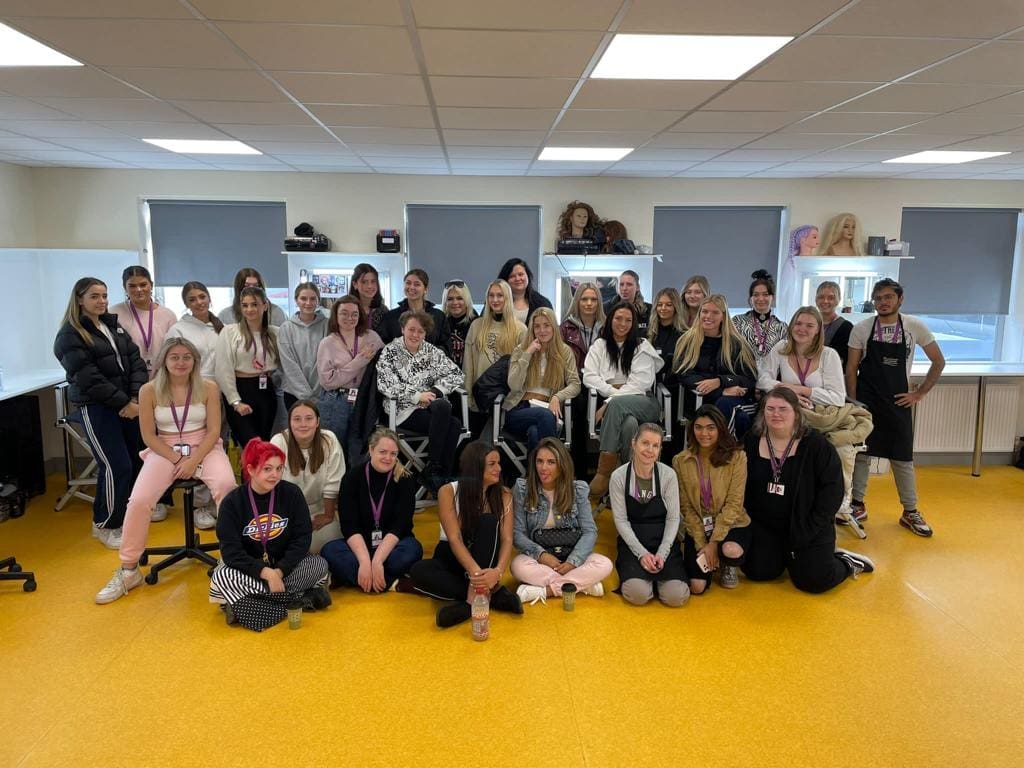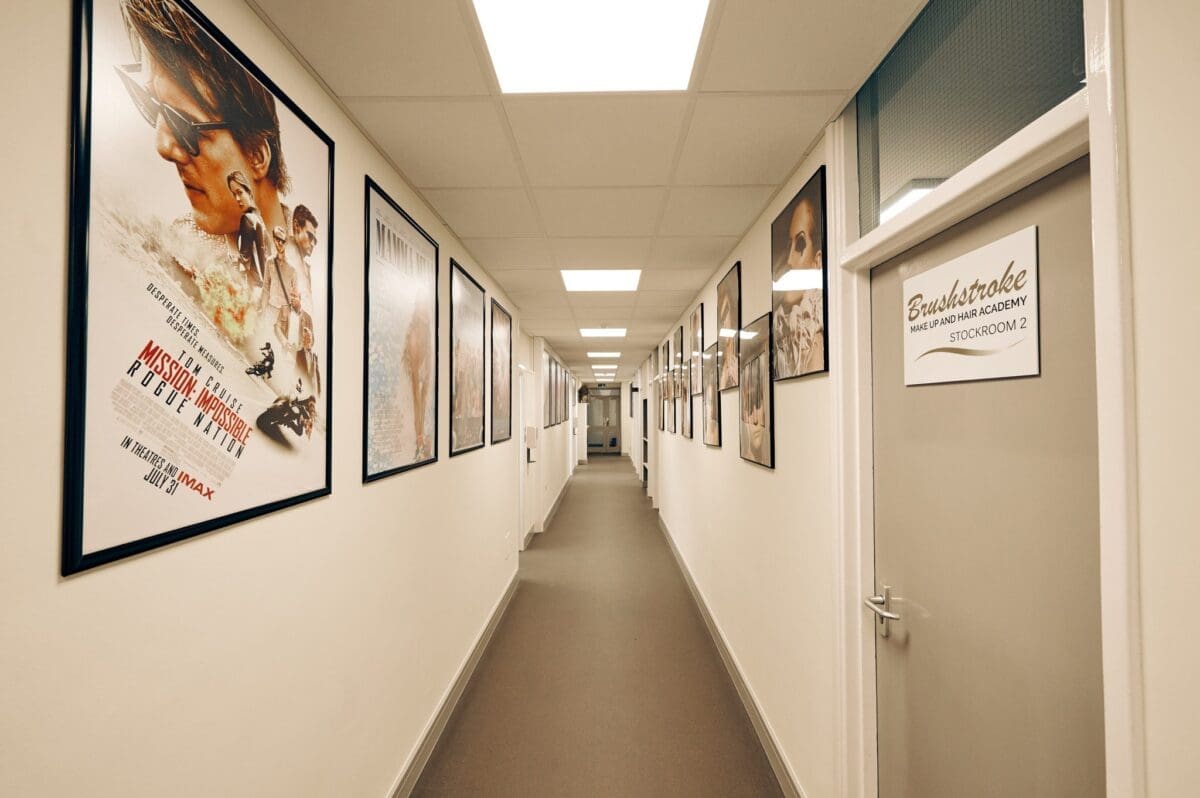 About Longcross Studios 
Longcross Studios was established in January 2006. In 2021, NETFLIX expanded its UK presence by securing a long term lease at Longcross Studios. The UK is now the third largest base outside of USA and Canada for NETFLIX productions. The film studios have achieved remarkable success with blockbuster productions such as Batman 2020, Death on the Nile, Mission Impossible, Murder on the Orient Express, Doctor Strange, Fast & Furious 6, Captain Phillips, World War Z,  Call The Midwife, John Carter, The legendary James Bond Skyfall, and The Witcher. Longcross Studios has some of the largest stages and workshops in the UK used for creating blockbuster sets. There are a variety of back lots which make exceptional space for special effects in feature films. The Slip Pad measuring 150 feet in diameter was used for the Clash of the Titans set. There is also a straight and level road (400 meters in length) used extensively for SFX vehicle testing and the construction of film sets.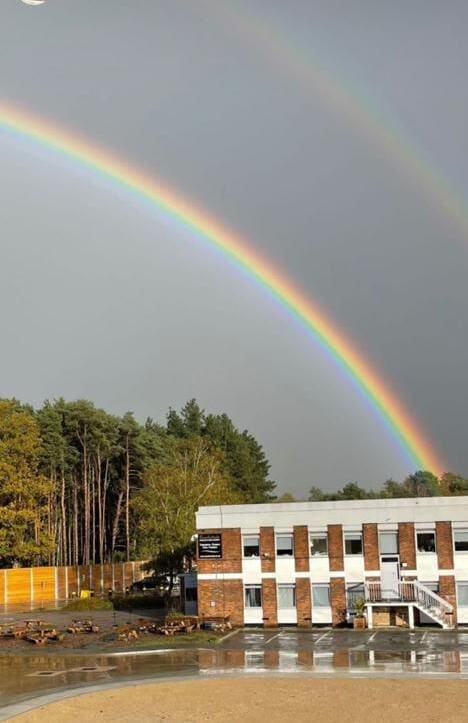 Studio training in a studio environment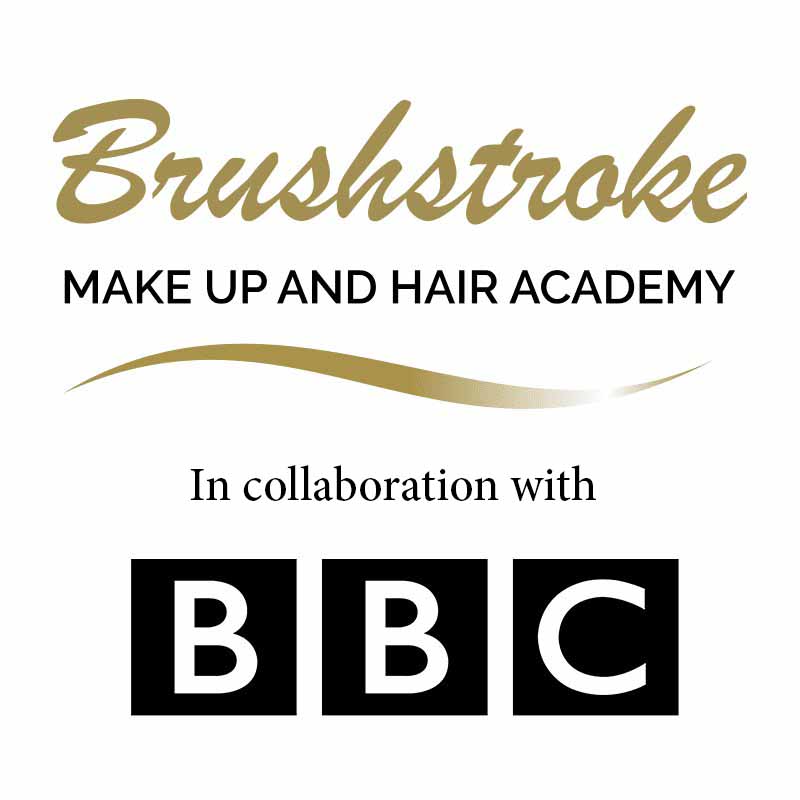 Brushstroke now in collaboration with the BBC encouraging diversity within the make-up television industry through a training scheme.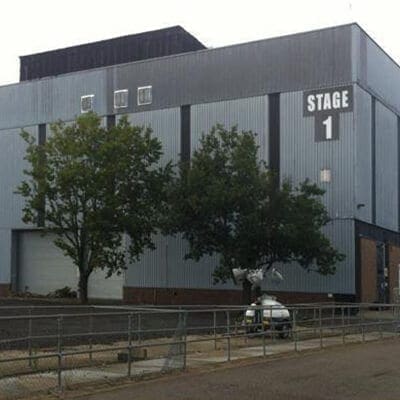 A Selection of Our Graduates' Success
Our Graduates on Eastenders 
It's good to see our  graduate makeup designer (Karon Mathers) and all the makeup assistants, who are also our graduates – Demi, Izzy and Olivia. Here they are appearing on the credits of Eastenders again. It's especially nice to see them on this episode of the Jubilee staring Prince Charles and Camilla, Duchess of Cornwall.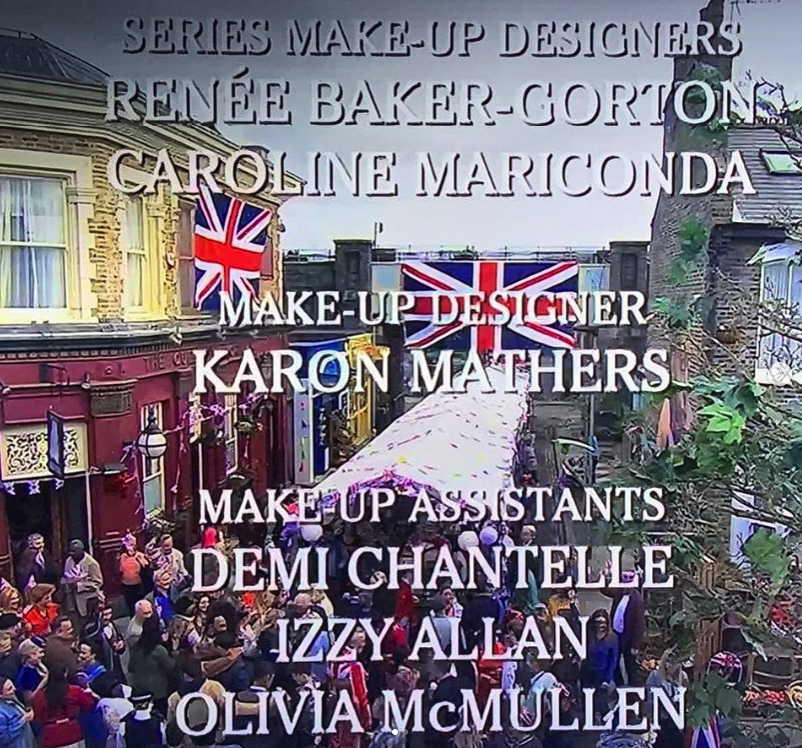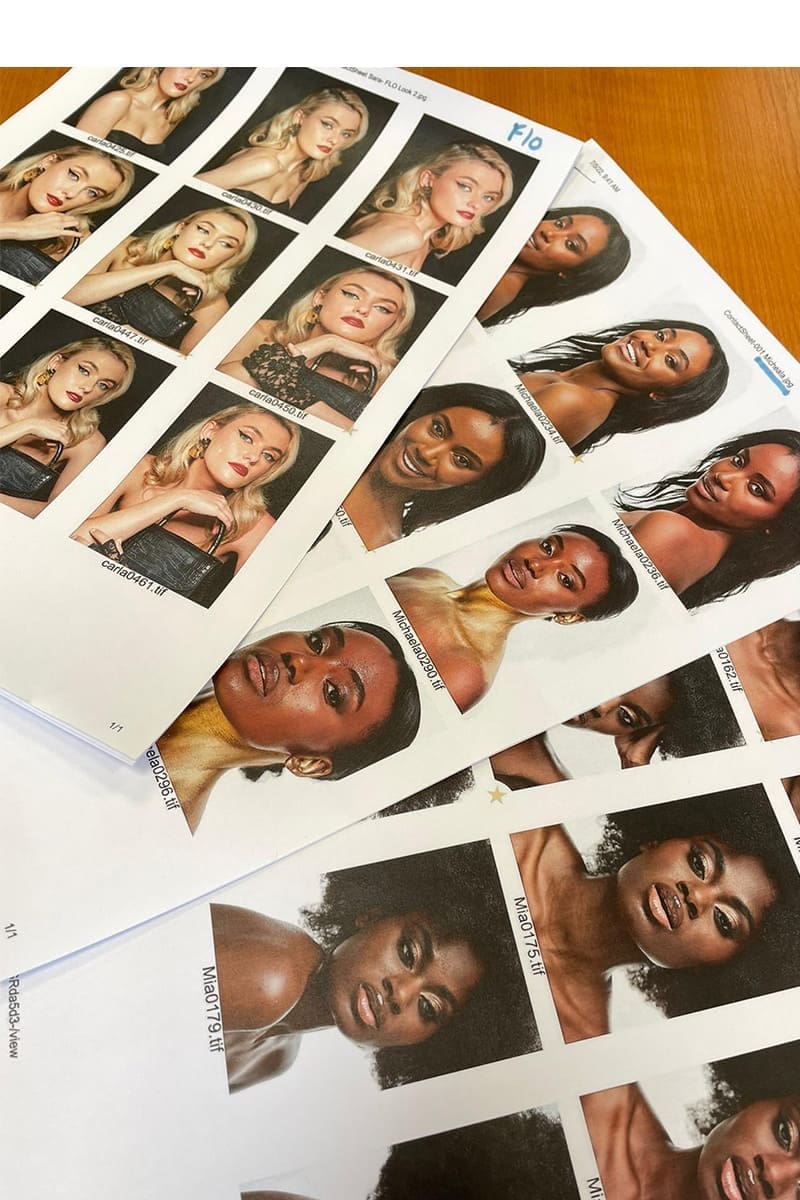 Building 12, Longcross Film Studios
It has been our long-term aim to expand and offer Brushstroke Makeup Academies in both the north and south of London. Our decision to move to Longcross Film Studios, one of the UK's large film studios, is part of that aim. Our new home at Building 12, Longcross Film Studios (South London academy) provides students with plenty of space to practice with a larger self-contained building than our previous facilities at Shepperton. Students also benefit from direct access to the academy from Longcross railway platform on the Reading to Waterloo line, via the studio security turnstile and straight into the studios, with a 30-second walk to the Brushstroke building.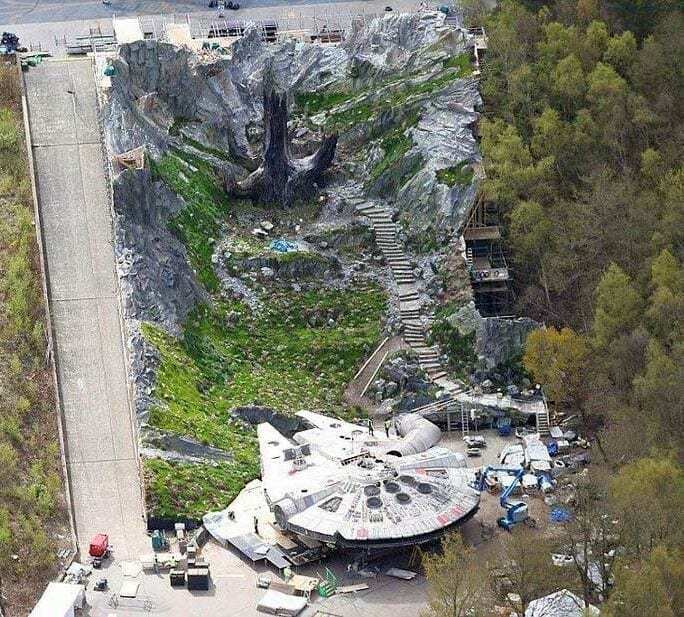 Longcross Studios Key Stats
Film stages ranging from 4,225 to 42,000 sq ft
200 acres of backlot
2¼ mile test track
150-year-old manor house
Nine-hole golf course
Off-road course and high incline slopes
120 offices, workshops, and costume storerooms
Makeup Courses Offered At Our South London Academy:
Our academy at Longcross Studios, is now taking enrolments for 2023 and 2024. This is a great way to immerse yourself in a world-famous film studio environment. 
In comparison to University, Brushstroke's make up courses offer more practical hours of training along with industry-standard certification (see student's achievements).
Brushstroke Make-up and Hair Academy offers interest free payment plans on our full time BTEC and ITEC courses.
You will NOT be required to pay the full fees before the start of the course.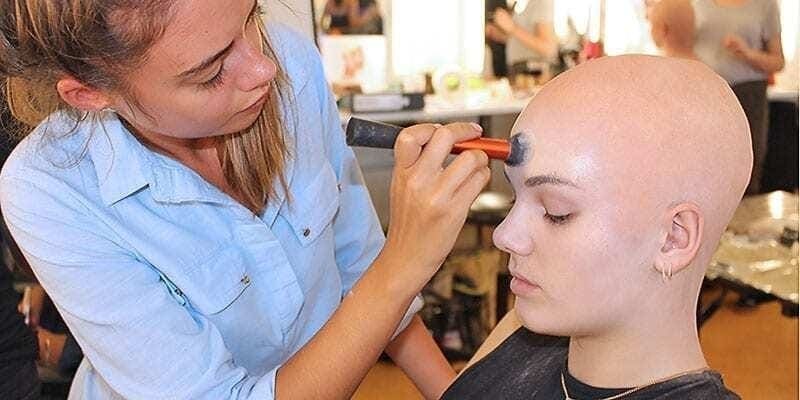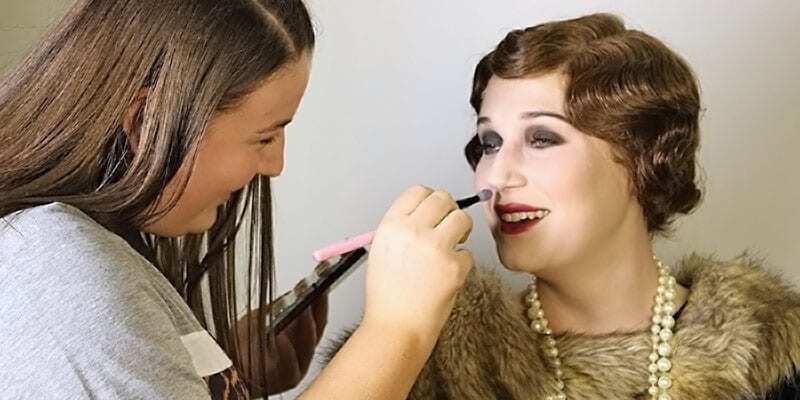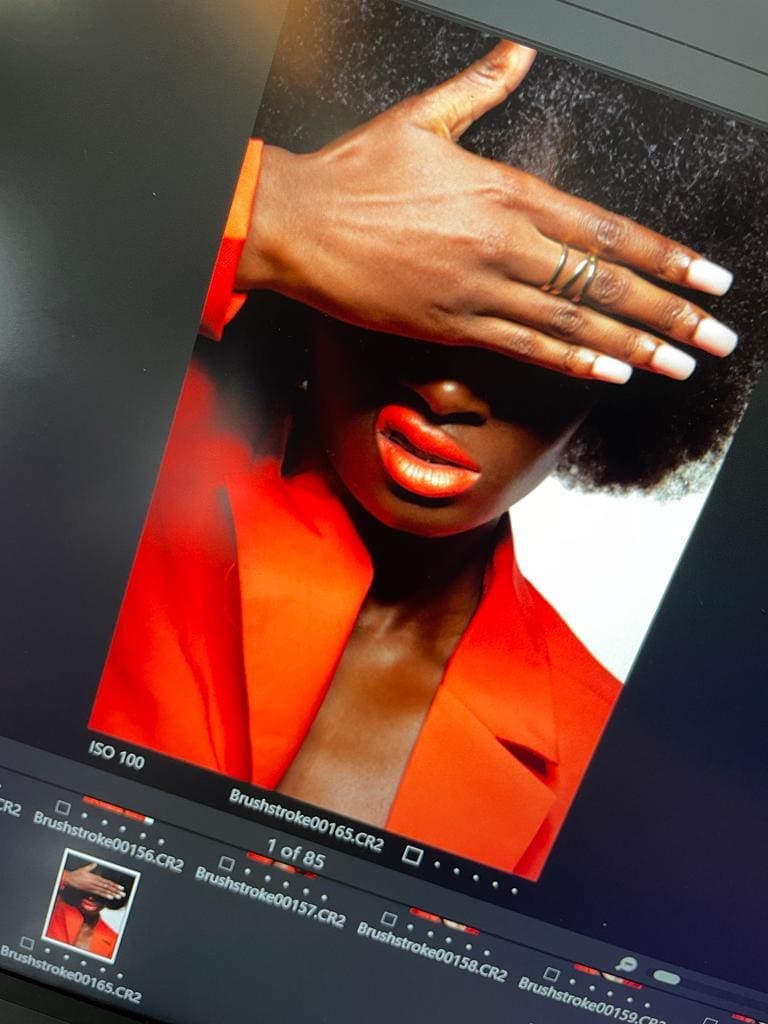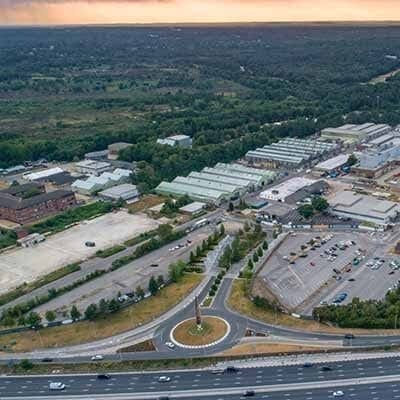 Getting to Longcross Studios 
Longcross Studios is easily accessible from London and surrounding areas.  Whether you're traveling in by car or using public transport you'll find very easy getting here.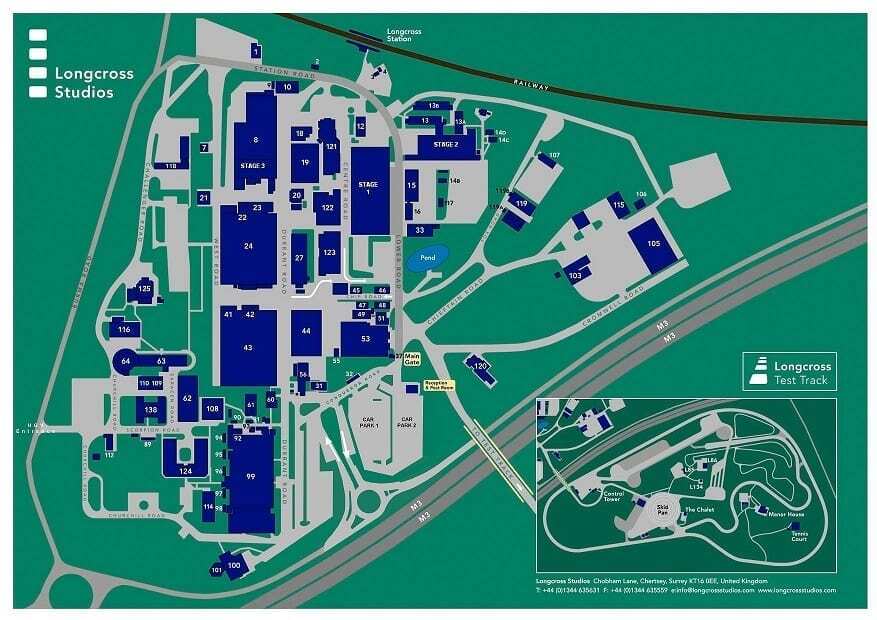 Getting To Longcross By Car From London On the M3
1. At junction 2, exit onto M25 toward A320/Gatwick Airport/Woking/M23
2. Exit M25 at junction 11, exit toward A320/Chertsey/Woking
3. At the roundabout, take the 3rd exit onto St. Peter's Way/A317
4. At the roundabout, take the 3rd exit onto Guildford Rd/A320
Go through 1 roundabout
5. At the roundabout, take the 1st exit onto Holloway Hill/B386
Continue to follow B386
6. Turn right onto Kitsmead Ln
7. Turn left onto Chobham Ln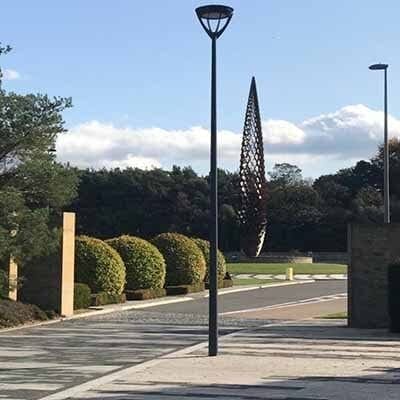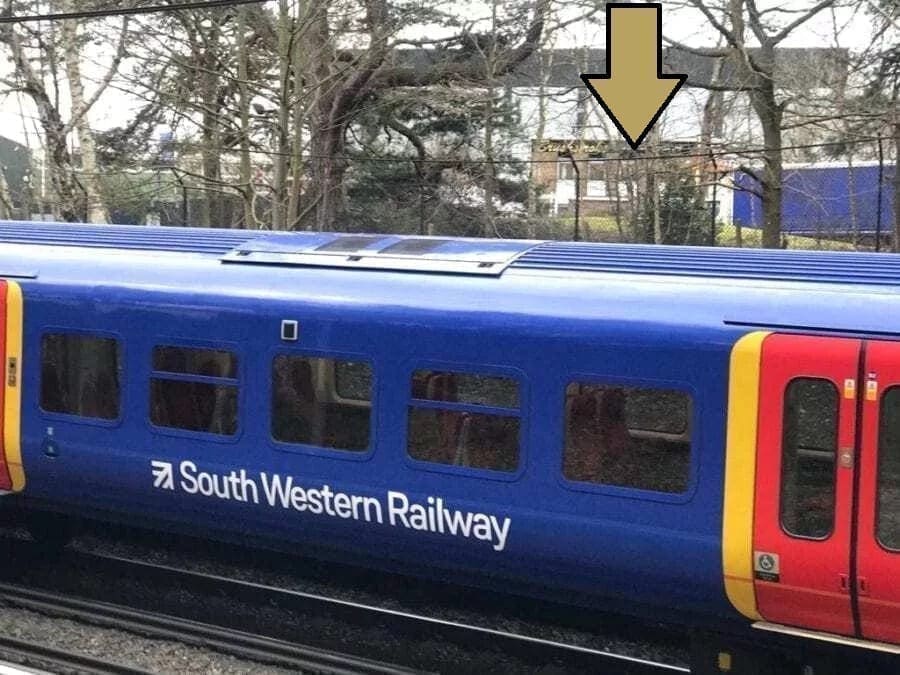 Traveling to Longcross By Train
The train service to Longcross studios brings you right to Brushstroke's training facilities (you can see our building behind the South Western Railway Train in the picture). It's a quick journey from London.  Below are some common traveling times:
Hammersmith: approximately 1 hour
Waterloo: approximately 46 minutes
Richmond: approximately 30 minutes
Reading: approximately 34 minutes
Staines: approximately 12 minutes
Students staying at our student accommodation, all you will have to do is take the train from Staines train station to Longcross station. It's 3 stops away with direct access from the platform via the studio's security turnstile and the school is directly opposite. For those of you driving, Longcross is situated the other side to Chertsey to Shepperton Studios (our former home for 30 years) and is easier by road with access from the M3, M25 and A roads. There is ample free car parking within the studios.
Makeup Courses At Longcross Studios
2 Year Makeup & Hair Course BTEC Level 3
(Optional HNC + ITEC Qualifications)
HND Level 5 Diploma: Performing Arts- Makeup
7 Month Makeup & Hair Course (ITEC Level 3 Diploma)
Level 2 VTCT Diploma in Women's Hairdressing and Men's Barbering Fast Track Full Time (32 weeks)
6 Month ITEC Makeup & Hair Course for International Students Only