Our Make-Up Students' Achievements
Brushstroke students are as individual as their make-up projects and assignments
We're proud to share the thoughts and updates of our make-up students, both past and present
A selection of notable productions our graduates have worked on  
FILM: Barbie (2023)
• Indiana Jones and the Dial of Destiny (2023)
Fast X (2023)
•
The Little Mermaid (2023)
 •
Cruella
•
Blithe Spirit • The Witches • Rocket Man • Official Secrets

• 
1917 • Bohemian Rhapsody • Aladdin • Mission Impossible: Rogue Nation • Mamma Mia: Here We Go Again • King of Thieves • Star Wars • All The Money In The World • Harry Potter
TV:
The Gold 
•
The Crown • Suspect 
•
The Lark
• The Witcher
• Worzel Gummidge
• Death in Paradise
• Endeavour
• The One Show
• Channel 4: Stand up to Cancer
•
Bridgerton 

• 

Call The Midwife 

• Killing Eve 

• 

The Sister 

• Mother, Father, Son • Cleaning Up • Vanity Fair •  Downton Abbey •  
Delicious • Eastenders • NTA Awards • Our Girl • Good Morning Britain • Fortitude • Black Mirror • Good Karma Hospital • Silent Witness • Deep State • Victoria • Game Of Thrones • Dublin Murders • Motherland • Save Me
THEATRE & STAGE: Mary Poppins • Motown • Kinky Boots, The Musical • Wicked • Phantom Of The Opera • Les Miserables •
Funny Girl • Only Fools & Horses (Musical) Peggy For You • Night Mother
• The English National Opera (ENO) 
FASHION: Forbes Magazine
• Reiss
• Bazaar Kids
• John Lewis
 • Max Mara
•
Vogue • Tatler • Grazia • London, Paris, New York & Milan Fashion Weeks • Balmain
MUSIC: Ed Sheerhan • STING
•
Georgia Smith
• STEPS
•
Rita Ora • Jonas Blue • The Vamps • Paloma Faith • The Brits 2019 • Labrinth • John Legend • The Corrs • Dizzee Rascal • The Saturdays • James Blunt
Reporting on the progress of our students 
This is where we report on the progress of our students. We're always keen to share news about the projects they're working on, the people they're meeting, and how they're developing their skills and knowledge. We also ask them for tips and advice for those students about to start working in the film, TV, stage, and fashion industries. This is by no means a record of all our students; we can't keep up with them all and there probably isn't room for each of their success stories! (The full list is included in our prospectus so do get in touch if you would like one sent to you.)
We're proud of them all and happy to help promote their individual achievements at every opportunity. In so doing, of course, we're also demonstrating how relevant Brushstroke training has been to every single one of them. We receive many glowing testimonials from clients who have used our students as you can see on our page encouraging production companies and teams to hire a make-up artist through us.
 Lorna Stimson
To say that Lorna loves working as a make-up and hair artist in the theatre is probably an understatement. She has some film work to her credit but has found her niche with live performance thanks to some early work experience on the 2012 Olympics. With stage work, she enjoys the lead up to each performance – often 2 a day – and the sense of family that builds around the whole team. Since leaving Brushstroke she's worked on some high profile West End shows including Gypsy starring Imelda Staunton, Cats, Singing in the Rain and Funny Girl with Sheridan Smith and Only Fools and Horses. Lorna has been Head of Wigs on Kinky Boots which has now finished its run in the West End. She's now working on Mary Poppins the musical.
Top Tip: "Be passionate about your work – and let it shine through all the time."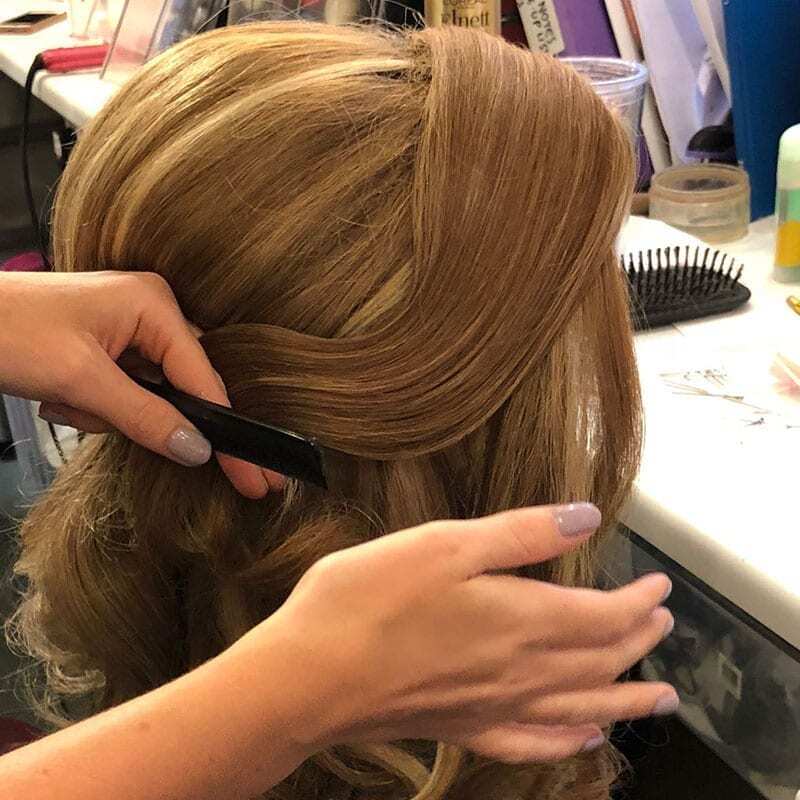 A selection of images showing Lorna's work on the west end musical, Kinky Boots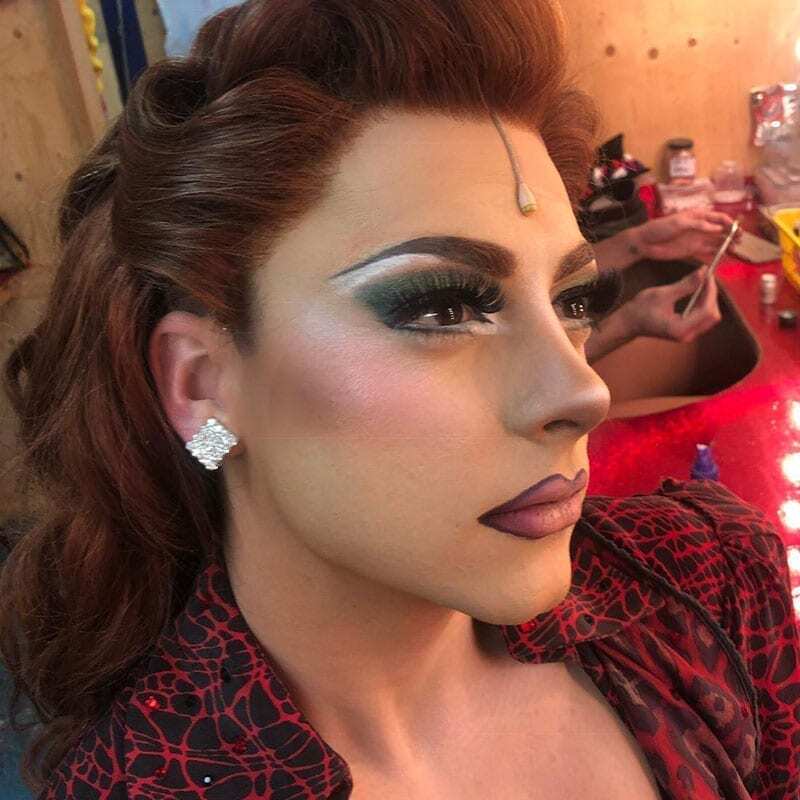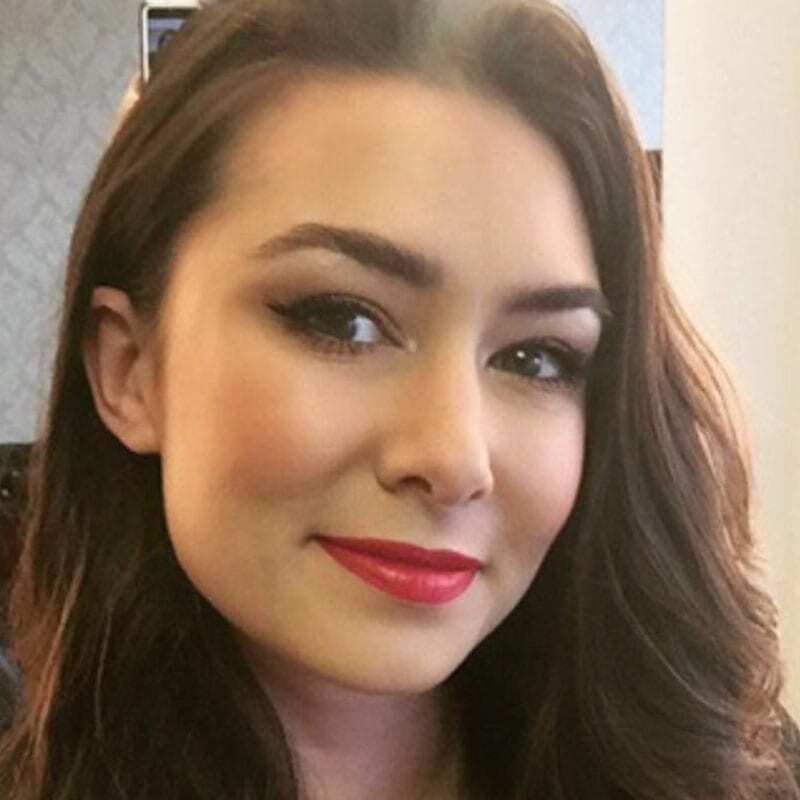 Elizabeth Rita
Student on 9 month Make-Up & Hair ITEC
Elizabeth Rita
Elizabeth Rita studied theatre design at university before she enrolled at Brushstroke. Now she is a well-established make-up and hair artist working across music, TV, editorial, and advertising. (You can read more about Elizabeth on our blog about beauty make-up.) Like many make-up artists, she has the ability to turn her hand to very different projects (for example editorial for Nivea, The Vamps' video and  TV with This Morning). She emphasises the importance of getting on the same wavelength as the client – understanding and developing an art director's vision so your creative ideas gel together and create a single brief.
Top Tip: practice your skills over and over – that's how you become proficient and confident.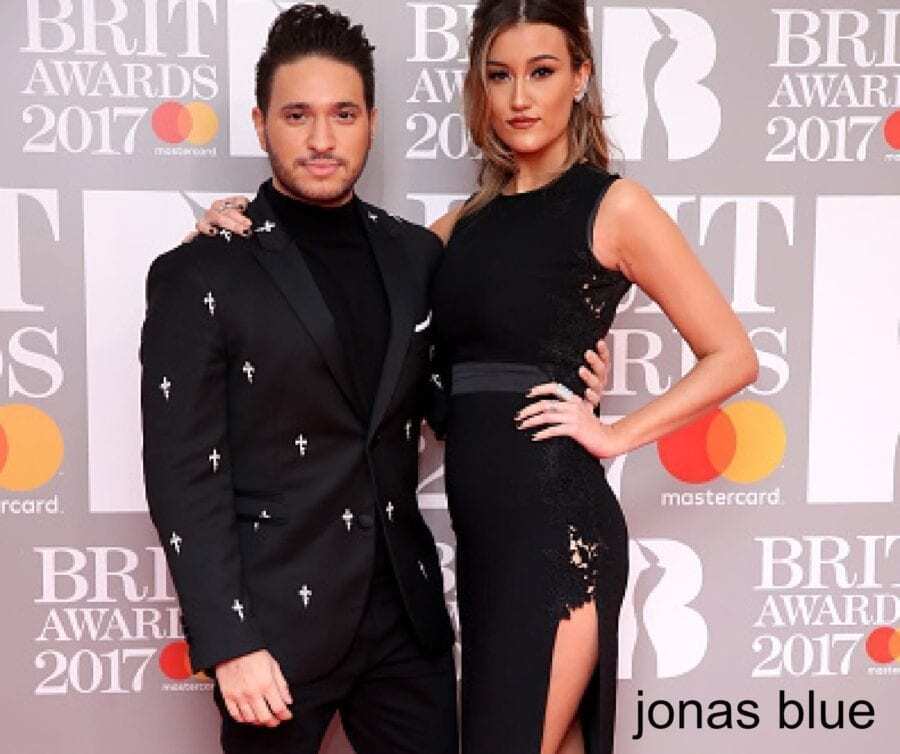 Elizabeth is a versatile make-up and hair artist, working across TV, music and advertising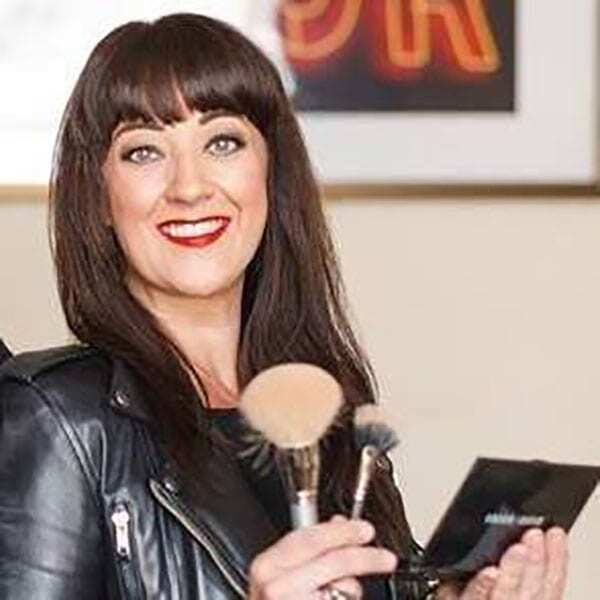 Rosie Scott
Student on 3 month Fashion Make-up

Rosie Scott
Rosie is a career-changer. Having worked in media sales, she decided the time had come to re-train in a craft that she'd always loved – make-up. Since this time, she's certainly undertaken some very different work: music and corporate videos, editorial work (eg Marie Claire, Hairdressers Journal International and Wedding Ideas) and 2 years on Celebrity Antiques Road Trip. The latter meant she worked with household names such as Diana Rigg and Downton's Phyllis Logan. Rosie played her own part in the Duke and Duchess of Sussex's wedding as make-up and hair artist for Erin Manahan Thomas, the soprano who sang at the service. This piece of work came through her work as a bridal make-up and hair artist in Berkshire.
Top Tip: "Have faith in yourself but do explore every opportunity."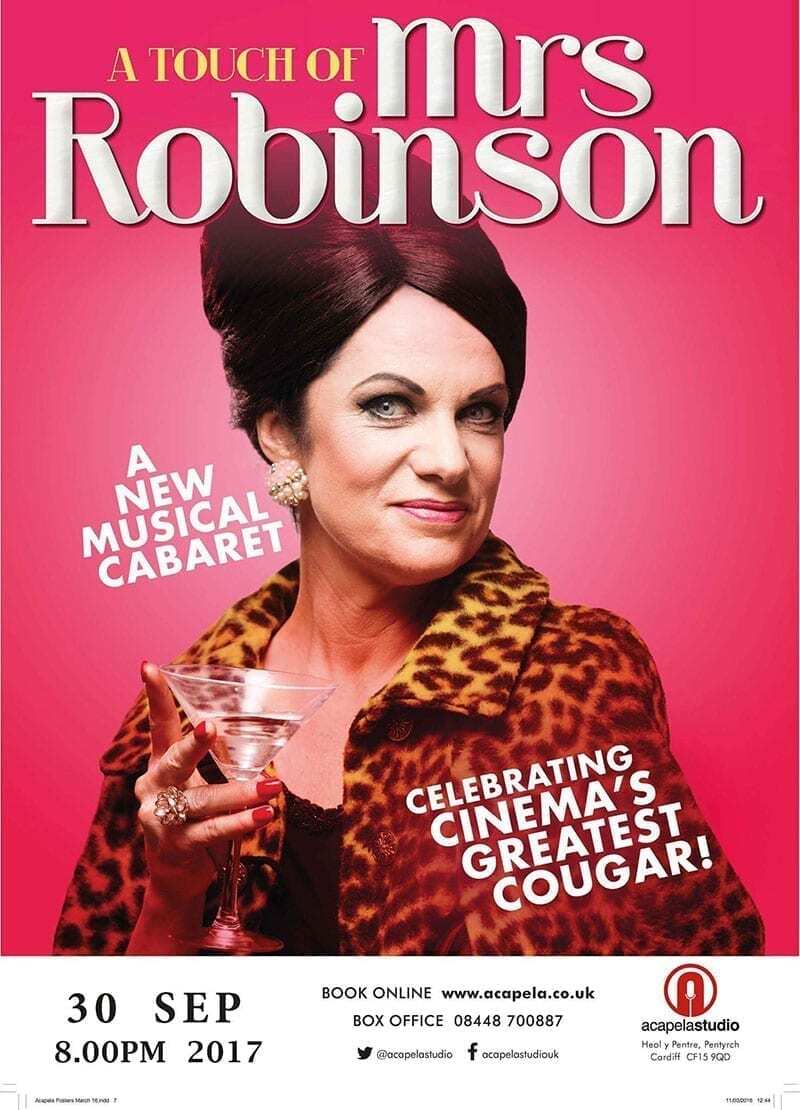 Rosie's work ranges from editorial and bridal to corporate and celebrity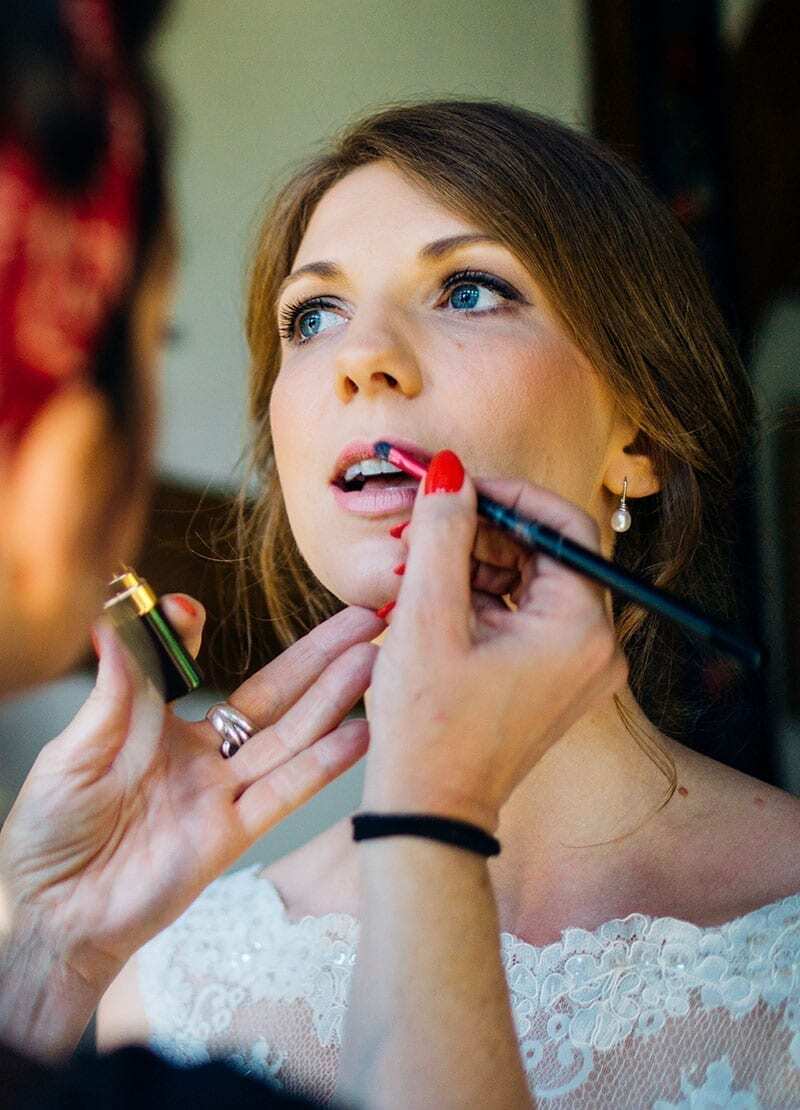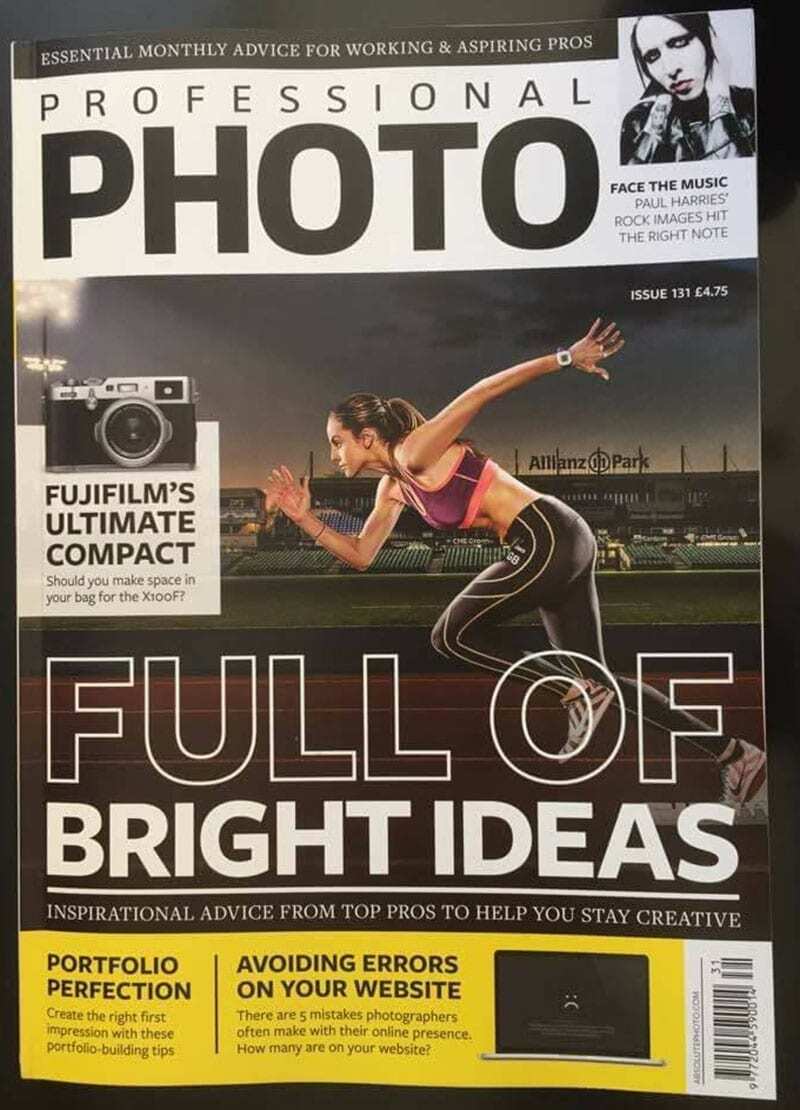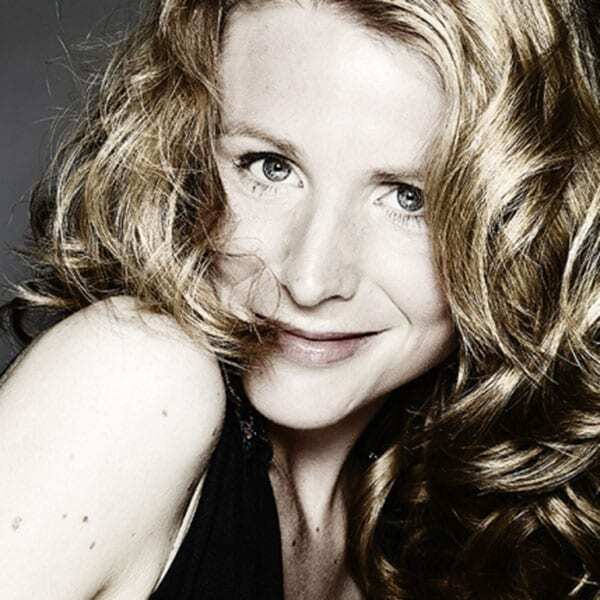 Charlotte Trendell
Student on 9 month Make-Up & Hair ITEC

Charlotte Trendell
Charlotte is another career-changer and reckons "it was the best decision [she] ever made coming to Brushstroke". She has been concentrating upon film and TV work since graduating. Indeed, 2 days after leaving Brushstroke, she got her first job designing the make-up for short film, The Pick Up. 4 more short films followed, including award-winning Orchid. Charlotte was crowd trainee on Farming, a feature film set in Nigeria (but filmed in St Albans) staring Kate Beckinsale. She also had a huge amount of fun on the Eastenders Victorian dancing sequence for Children in Need.
Top Tip: learn how to talk to people – when to put your ideas forward, when to hold back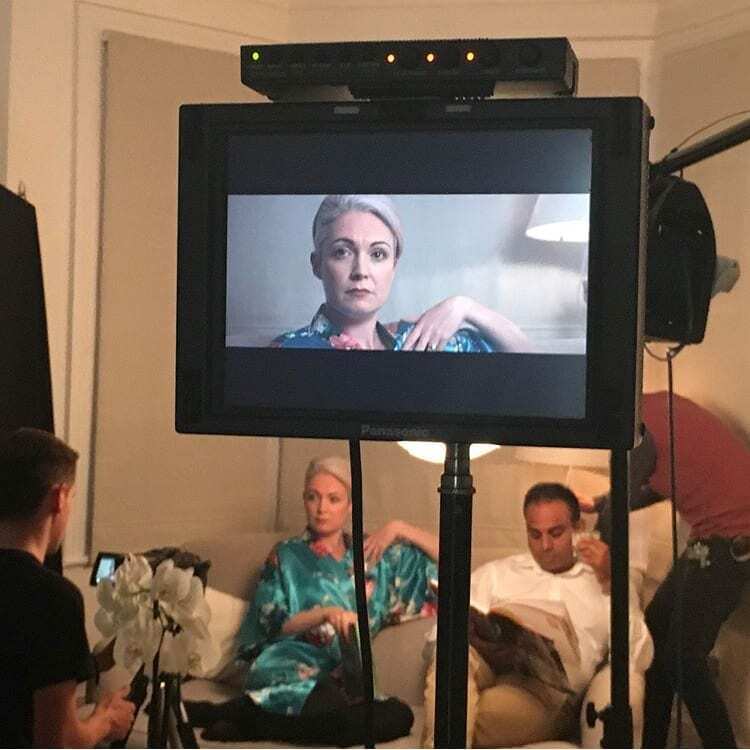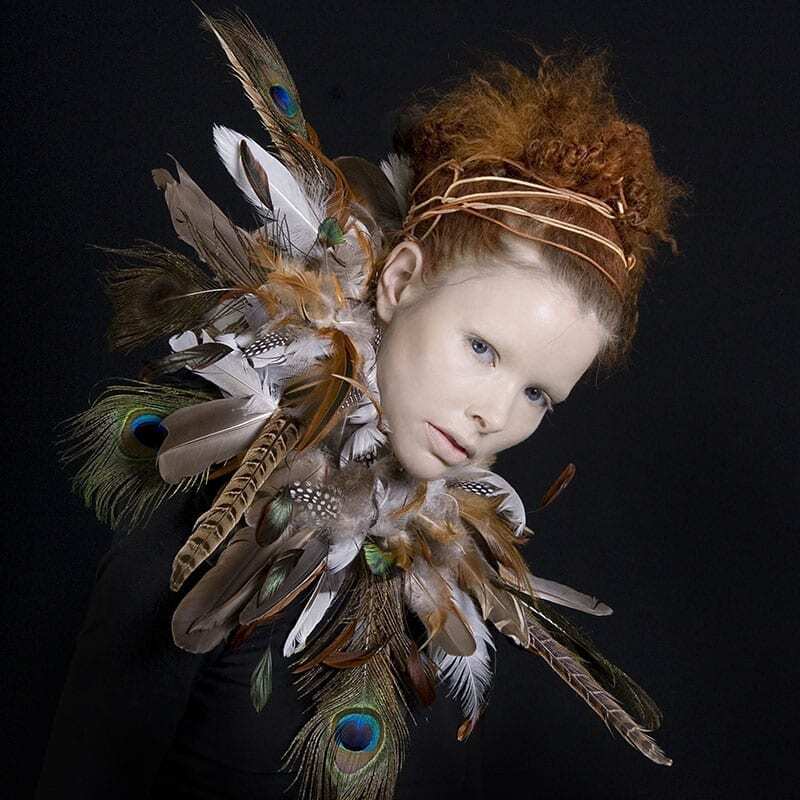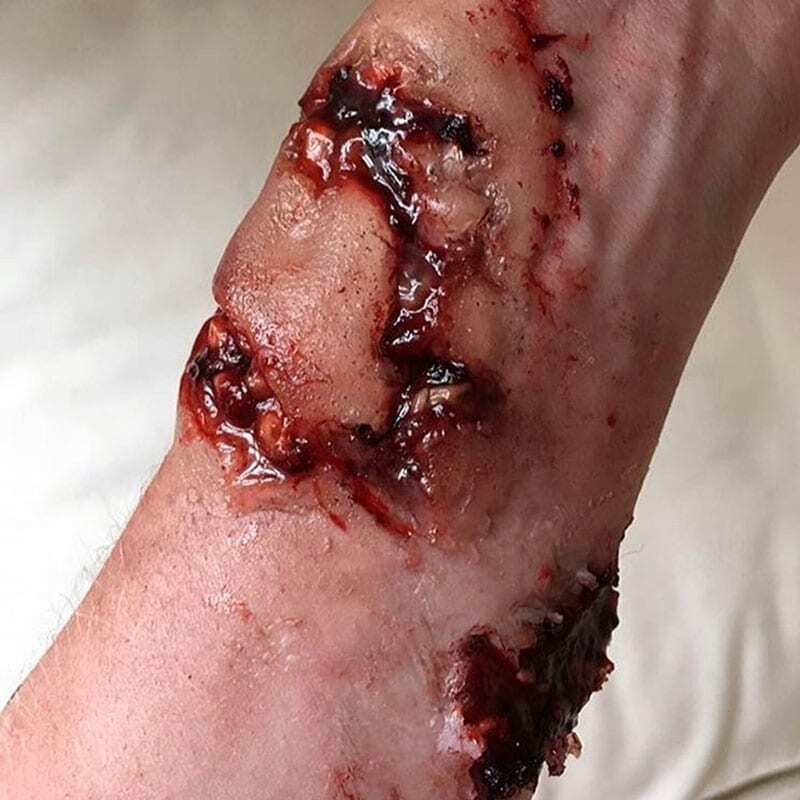 From beauty to casualty, the range of Charlotte's work can be extreme – just like any make-up artist!
Alix Holdaway-Salmon
Alix is credited with make-up and hair on Wellington: The Iron Duke Unmasked. However, it's her private client career where she's achieving great success currently. At the wedding of the Duke and Duchess of Sussex, her clients included 2 of the little bridesmaids and several other high profile guests (including German royalty). She works closely with a number of events organisations and the resulting delighted clients recommend her to their colleagues and acquaintances.
Top Tip: "network, network, network!"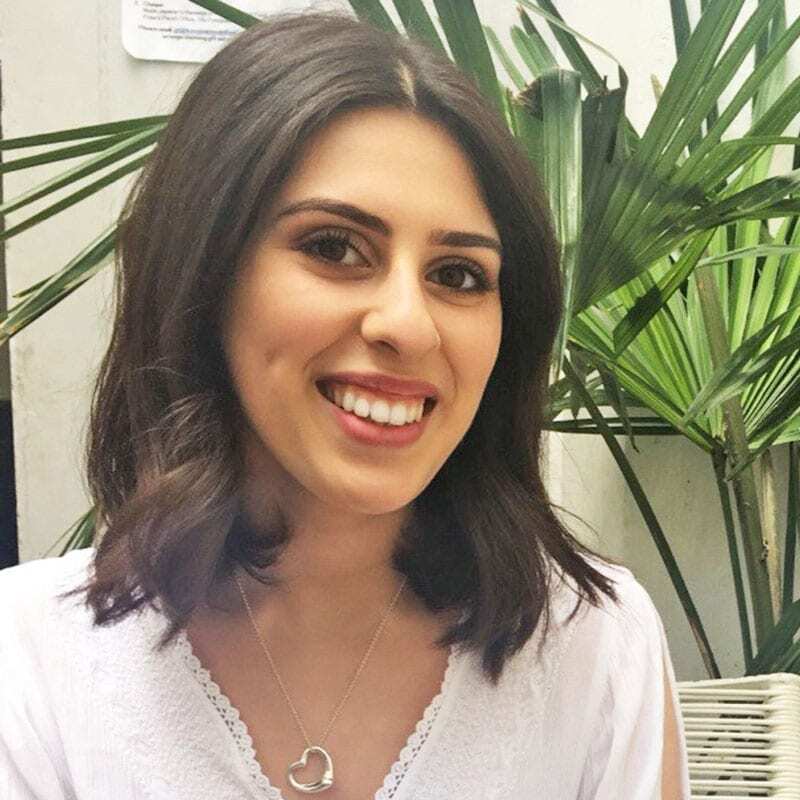 Rebecca Robinson
Student on 2 year Make-up & Hair BTEC / 1 year Hairdressing & Barbering ITEC

Rebecca Robinson
While still a student with us, Rebecca worked as a trainee on The Crown for Netflix and BBC2's Collateral. Then, after graduating, she was the main team trainee for ITV's adaptation of Vanity Fair. Set in the 1800s, it's full of facial hair and intricate hair styles – much to Rebecca's delight. She's also worked on Artemis Fowl, Women On The Verge, Lucky Man and All The Money In The World.
Top Tip: make-up must always be a pleasant place for the actors to calm themselves before rushing on set, especially at 5.30 in the morning!
Alice Jones
Alice was a student on our 9 Month Make-Up & Hair course. "The past 9 months have been so much fun and I have learnt so much. The tutors have all offered something different and have passed on so much knowledge and wisdom! I am very excited about the future and intrigued to see where my knowledge and skills will take me. Thank you Molly and Louise for all your support! Love Alice J xxx"
Harriet McKenna
Harriet was a student on our 9 Month Make-Up & Hair course. "I've loved my time here at Brushstroke doing the 9 month course. It was the best decision! Thank you so much for all your help and support. The teachers have been great and I have learnt so much. I will miss coming in and seeing everyone. Lots of love Harriet xx"
Zoe Carr
Zoe was a student on our 9 Month Make-Up & Hair course. "Can't thank the Brushstroke team enough for an amazing 9 months. I have loved every minute and can't wait to take away all the skills and knowledge I have learnt and put them into practice. Lots of love, Zoe"
Katharine Scott
Katharine was a student on our 2 Year Make-Up & Hair course. "The 2 Year Make-up and Hair Course has given me the confidence and the skills needed to work as a hair and make-up artist. I have been very lucky with the jobs I have been able to do. I worked as a trainee on Silk (BBC) with Marella Shearer and then went on to work as a trainee for Nick Dudman in his Make-up FX Department at Harry Potter and the Deathly Hallows Part 2. I have also continued to work at Warhorse in the west end covering for the wig mistress; a job that started initially as work experience from Brushstroke. Without the sound teaching and continued support from everyone at Brushstroke I would not be as confident as I am in my chosen career. All of the teachers, as well as Louise, continue to be supportive; always happy to answer any questions I might have. Once again I would like to say thank you so much for everything!! All the Best, Katharine Scott."
Fern Wright
Fern was a student on our 9 Month Make-Up & Hair course. "I have loved my time at Brushstroke! It was definitely the best choice I made. I've learnt so much here and I thank everyone at Brushstroke for making my 9 months here the best 9 months. Lots of hugs Ferny xxx"
Alix Gardner
Alix was a student on our 9 Month Make-Up & Hair course. "Joining Brushstroke was honestly the best decision I ever made. I have honestly loved every minute of it and all the team at Brushstroke have been amazing! Thank you so much for everything! Lots of love, Alix Gardner xxxx"
Katie Ross
Katie was a student on our 9 Month Make-Up & Hair course. I have loved the 9 month course – it was such a good decision to join and now I have finally decided what I want to do, all thanks to you! Thanks so much for all your help and support, all the tutors and extra talks have been so great. Going to miss coming to such a lovely bubbly atmosphere every day! Thank you!!! Katie Ross xxx Ps. Extra thanks for all the Black Jacks!"
Serena Barney
Serena was a student on our 9 Month Make-Up & Hair course. "Loved every minute of the 9 month course. I have learned so much from every tutor and can't wait to put it all to use. Everyone here has been lovely and I'm so sorry to leave. It has gone so fast, I can't believe it's over. Huge thank you to all the tutors, students and everyone in the office for what has been an incredible experience. Lots of Lots, Serena xxx"
Nikki Kearns
Nikki was a student on our 2 Year Make-Up & Hair course. "Having undertaken the 2 Year Make-Up and Hair course, I now feel I have the confidence, knowledge, basic skills, and understanding to stand me in good stead for a successful future career. Not only has Brushstroke taught me the skills I need to know, but they have also given me an insight into the industry and taught me invaluable information about the industry itself which has already proven so valuable to me at this early stage of my career. I found it to be such a bonus to have tutors who actively work in all areas of the industry, the skills, information, and even stories they had to tell about their work not only made me more motivated to get a successful career after leaving Brushstroke but also, I felt that it helped me to reach a higher standard of work as I felt I could understand the standards the industry would expect of me, also due to great encouragement and constructive criticism. So a massive THANK YOU once again to everyone for giving me such a great time over the past two years, you have really made it possible for me to achieve my goal of being a professional Makeup Artist!! Best Wishes Always, Nikki."