Your training is in the safe but creative hands of our specially chosen tutors
Brushstroke make-up tutors are all high-achieving artists, many with major awards and nominations to their name.
Your training is in the safe but creative hands of our specially chosen tutors
Brushstroke make-up tutors are all high-achieving artists, many with major awards and nominations to their name.
Our Tutors and Their Accomplishments
Our make-up tutors work across film, TV, stage, and fashion. Many of them are award-winning, all of them are accomplished artists in their own right. In their biographies, you'll spot Hollywood blockbusters, international fashion shows, critically-acclaimed TV series, and long-running stage plays. This is a great indication of the teaching standard you can expect at Brushstroke. The international experience (and foreign language skills) of many of our make-up tutors means our students gain an even wider perspective of the entertainment industry.
Here are brief biographies of each tutor in alphabetical order within each specialist category: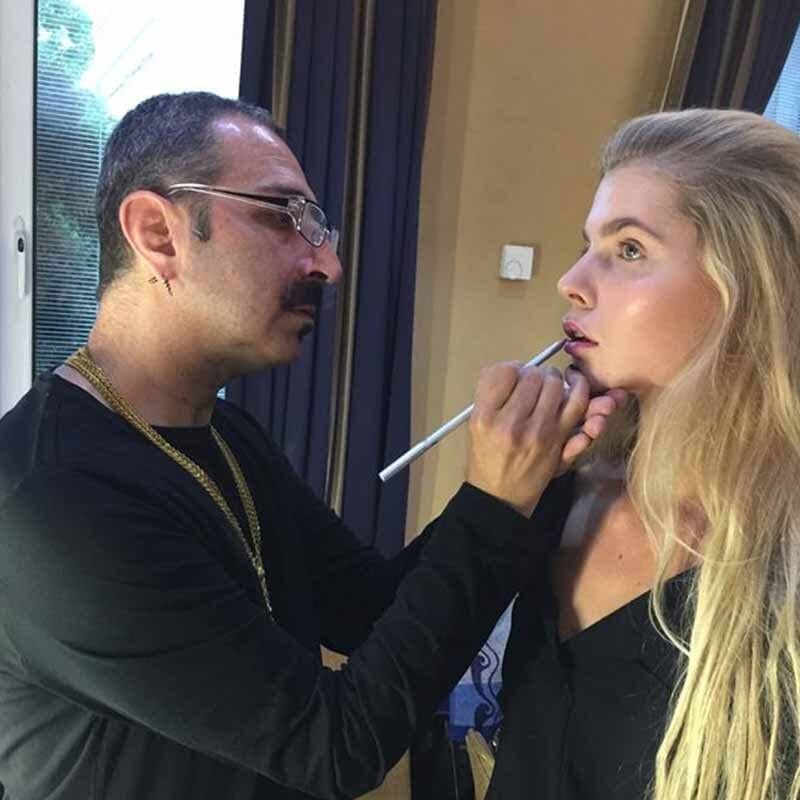 James Anda
Make-Up & Hair
(Fashion)
James is one of our make-up tutors who specialises in fashion. He travels between London and Mexico City combining his fashion work with teaching at Brushstroke and for Televisa San Angel.
More about James
A highly successful make-up and hair artist for over 25 years, James' work most recently has been in the world of fashion. His work has featured in some of the top European magazines such as GUS, Elle, Vogue, Marie Claire, Vanity Fair, Pulp and Cosmopolitan. James has provided the make-up for the Paris fashion shows of Christian Dior, Jean Paul Gaultier, Chanel and Yves Saint Laurent. He's also designed the make-up for numerous international commercials such as Wella, Whirlpool 2000 and Powerade. By his own calculation, he's worked with over 500 photographers!
Languages Spoken: English, Spanish and French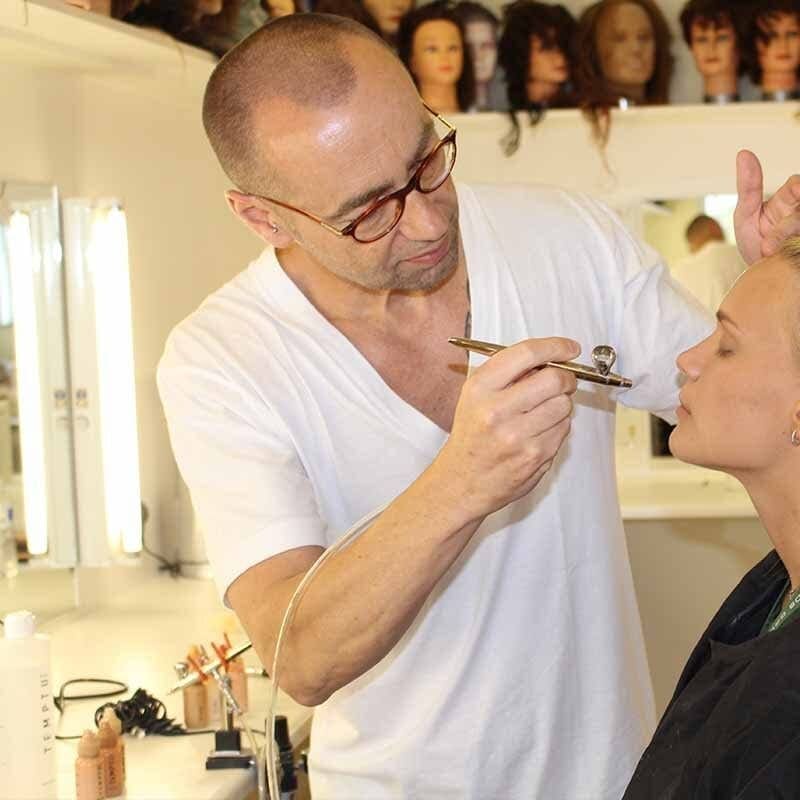 Bernhard                 Klinglmair
Make-Up
(Airbrush & Fashion)
Bernhard is one of our key airbrush, skincare, and beauty make-up tutors. Though he has been
working in fashion
for many years, he has also used his considerable airbrushing techniques across
film and TV
.
More about Bernhard
Bernhard trained as an airbrush make-up artist in Los Angeles and has used the technique on all his work – film, TV, music and video. He has worked across pretty much every part of the fashion business: major shows in Milan and Paris for Jil Sander, Jean Paul Gaultier, Bogner and Yamamoto to brand work with Estee Lauder (Vienna and USA) and Prescriptive (Austria, Germany and Switzerland). Bernhard has also helped launch Shu Uemura in Munich, Stuttgart and Cologne. His magazine and brochure photoshoots include Cosmopolitan, Elle and Mercedes Benz as well as commercials for Telekom, Lexus and BMW. Bernhard has also worked in musicals and opera in Berlin and at the Bregenz Festivals in Austria.
Languages Spoken: English and German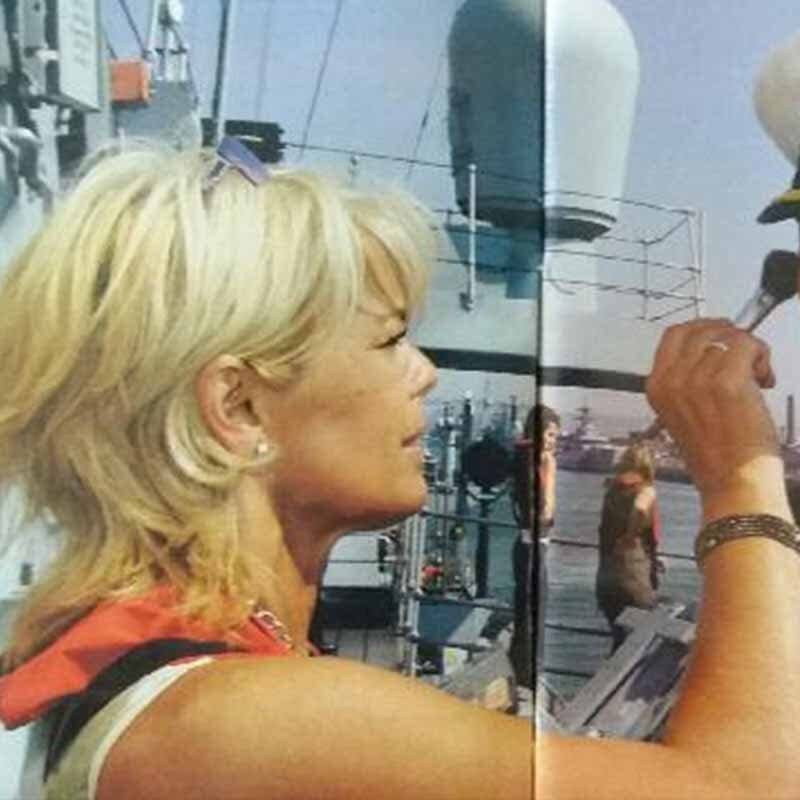 Toni Lee
Make-Up & Hair
(TV Drama & Historical)
Toni is a fully trained and highly skilled 'all-rounder' including hair. At Brushstroke, she works across all areas as one of our make-up tutors sharing her valuable experience based on 36 years in the business.
More about Toni
Trained in make-up at Central TV, Toni is also a qualified hairdresser. She specialises in TV drama (period and contemporary) such as Call the Midwife (series 4 to 6), Crimson fields, The Bill, Bad Education, Lewis, Inspector Wexford and Ruth Rendell Mysteries. Her film work includes Pirates of the Caribbean, War Horse and Rush.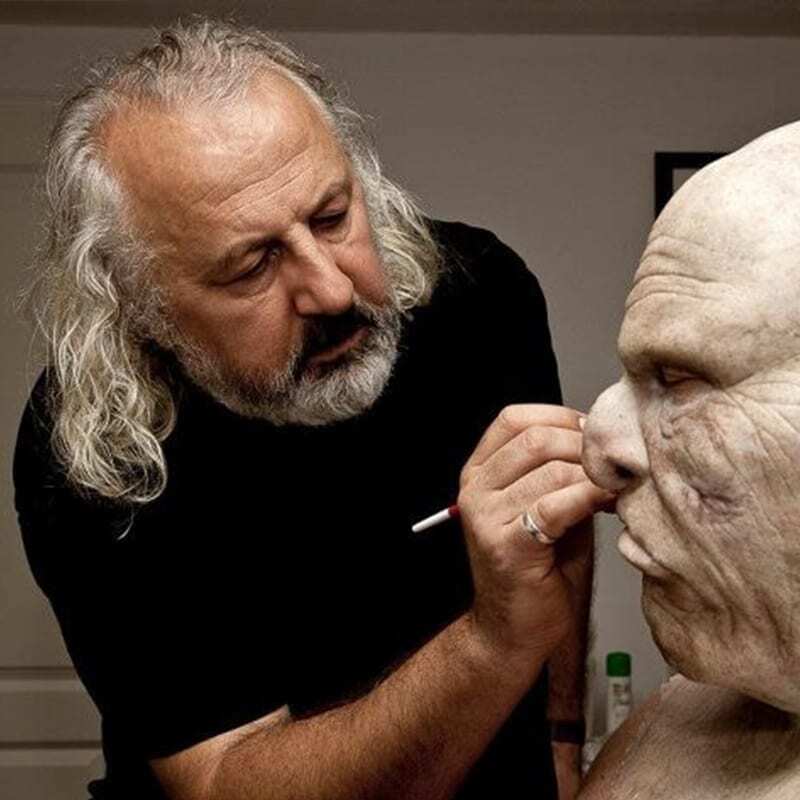 Barney Nikolic
Make-Up & Hair
(SFX & Prosthetics)
Barney teaches a wide range of subjects on all our courses, including
special effects
, prosthetics and wig making.
More about Barney
Nomination:
2016 Primetime Emmy Award
(for Outstanding Prosthetic Makeup for a Series, Limited Series, Movie or a Special)
for Penny Dreadful
Nomination: 2015 Primetime Emmy Award (for Outstanding Prosthetic Makeup for a Series, Limited Series, Movie or a Special) for Penny Dreadful (2014) 
Nomination: 2015 International Emmy Award (for outstanding Prosthetic Makeup for a Series, Limited Series, Movie or a Special) for Penny Dreadful (2014) 
Barney has been working successfully as a professional make-up artist for the past 20 years. He was acting head make-up artist at the State Theatre, Hanover for 4 years then a freelance artist across Europe, creating special effects make-up and constructing masks for a wide range of projects. He lectures regularly at the international make-up artistry seminars held in Cologne, demonstrating his considerably SFX make-up skills. His film credits include Children of Men, Harry Potter (Order of the Phoenix, Half-Blood Prince, Deathly Hallows Parts 1 and 2), Thor: The Dark World and Penny Dreadful.
Languages Spoken: English and German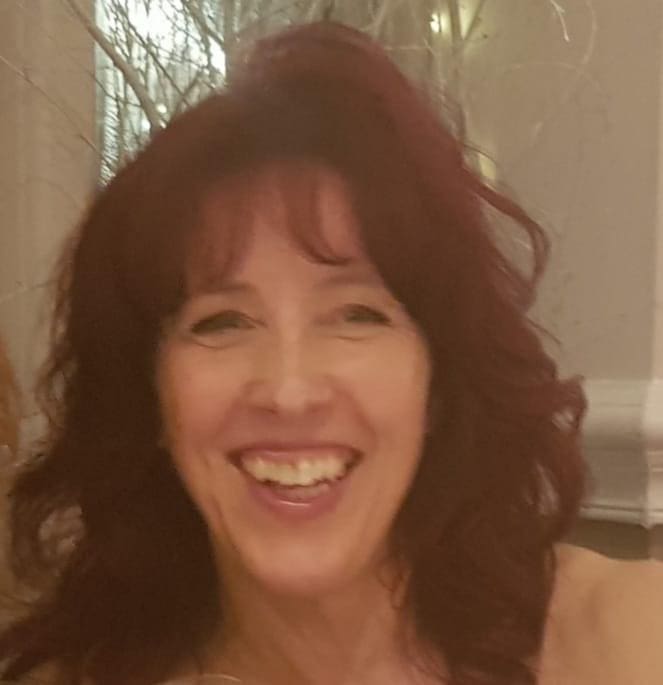 Karon Mathers
Make-Up & Hair
(TV Drama & Historical)
Karon a Brushstroke graduate has over 30 years' hairdressing experience and over 20 years of working in make-up and hair for the Film and Television Industry.
Karon has worked on a variety of TV shows, period dramas, and films which include Bohemian Rhapsody, Aladdin,  Hollyoaks, Call the Midwife, and EastEnders to name a few.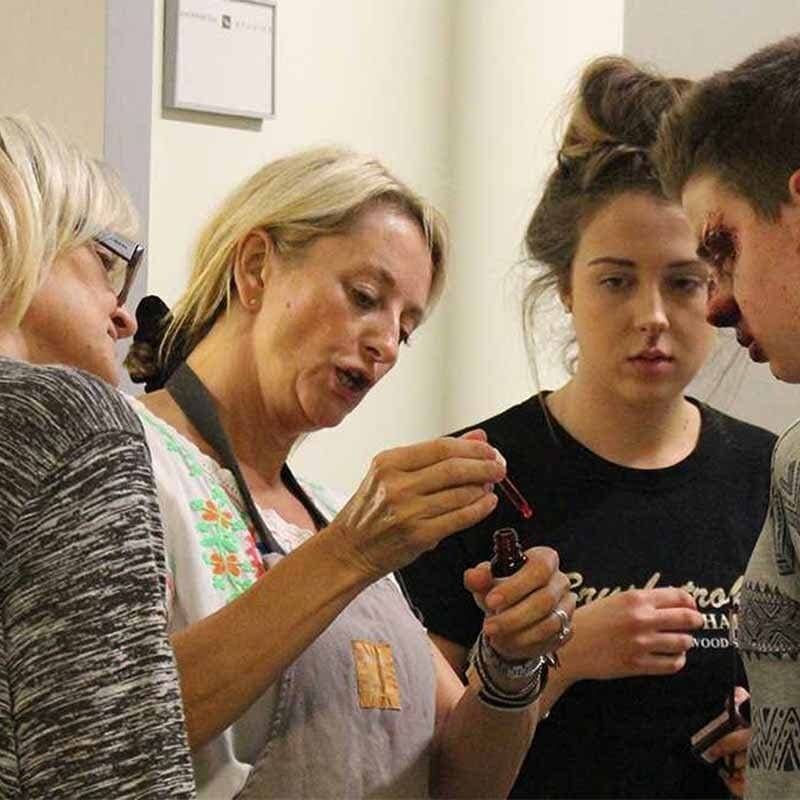 Catrin Thomas
Make-Up
(SFX & Prosthetics)
At Brushstroke, Catrin is one of our make-up tutors who focuses on SFX (as in 'direct applied'). She also teaches the 'business' side of the make-up artist's job, such as continuity. In addition to her teaching at Brushstroke, Catrin also works on 'dailies' across a variety of productions.
More about Catrin
Catrin Thomas started her career in 1989, following in the footsteps of her mother, BBC make-up designer, Marion Richards. A qualified hairdresser, she designs and teaches and has considerable experience of working on 'continuous drama'. For example 15 months designing a series set in southern Spain; teaching a team of local people for their own soap opera in Almata, Kazakhstan; Channel 5's Family Affairs (3 years); assisting and designing the medical drama Always and Everyone (4 years); head of department on ITV's The Bill.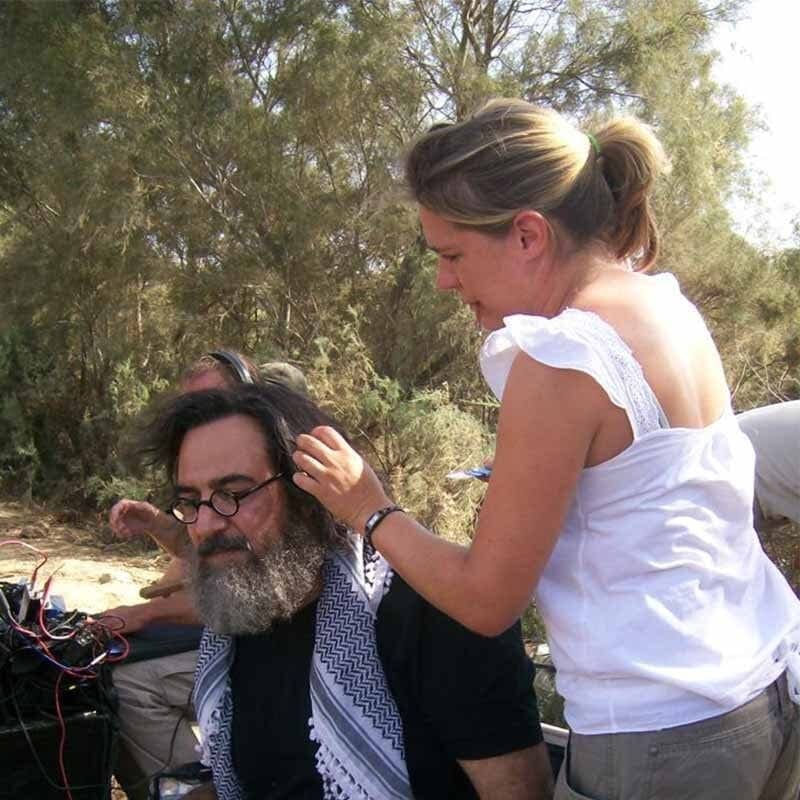 Juliette Tomes
Make-Up & Hair
(TV Drama & Historical)
Juliette teaches make-up and hair at Brushstroke, particularly historical period and TV drama. As a freelance make-up and hair artist, she also works on contemporary productions, such as Mum, Mr Selfridge, and Drunk History.
More about Juliette
Nomination:
2009 Primetime Emmy Award for Outstanding Hairstyling for a Miniseries or Movie for House of Saddam and shared with our tutor Marella Shearer.
Juliette has been a make-up and hair artist for over 18 years, working on many British period and contemporary dramas with actors such as Benedict Cumberbatch, Anna Maxwell Martin and Tom Hardy. She also 'specialises' in TV sitcoms and comedy specials such as Alan Partridge, The Royal Family, Spaced and sketch shows including Mitchell and Webb, The Mighty Boosh and Drunk History.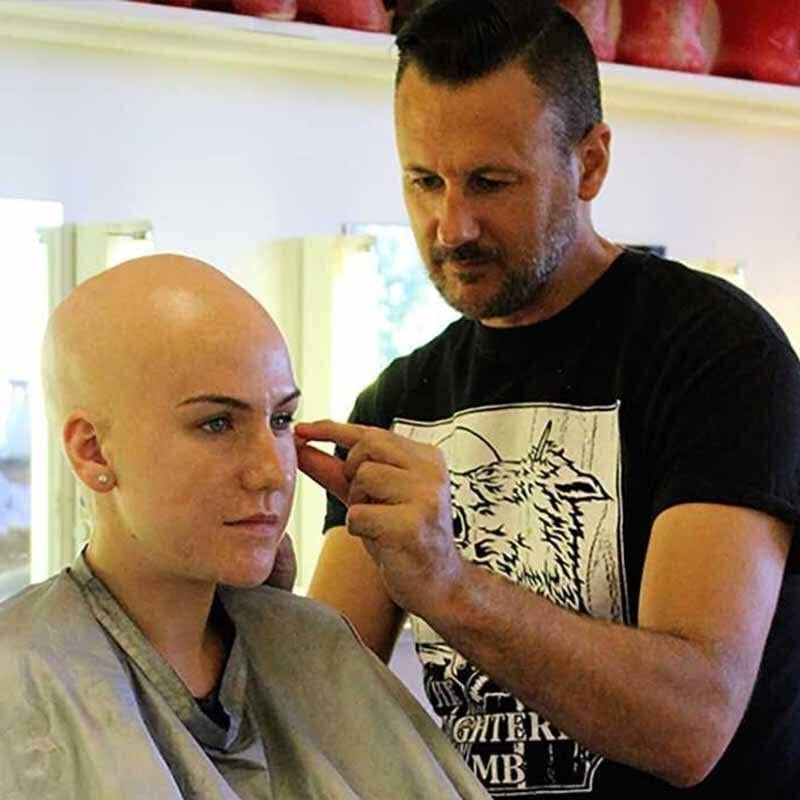 Adrian Rigby
Make-Up & Hair
(SFX & Prosthetics)
Adrian is a special effects make-up artist, well known at Brushstroke particularly for his masterclasses in working with bald caps.
More about Adrian
Apparently Adrian knew from a very early age that he wanted to be a make-up artist. His specific interest in SFX was prompted by his fascination for 'monster movies'. Even in his early teens, Adrian was creating casualty simulations for 1st Aid training exercises with the St John's Ambulance. Sheer dogged determination to have a career in make-up led to an invitation from Nick Dudman (legendary SFX make-up artist) to attend a course and then work on a Harry Potter film. More films followed: Guardians of the Galaxy, Avengers: Age of Ultron, Star Wars: The Force Awakens, Thor: The Dark World, The Legend of Tarzan, Sherlock Holmes: A Game of Shadows. TV includes: Law & Order UK, Whitechapel, Doctor Who, Game of Thrones, Ant & Dec's Saturday Night Takeaway, Eastenders.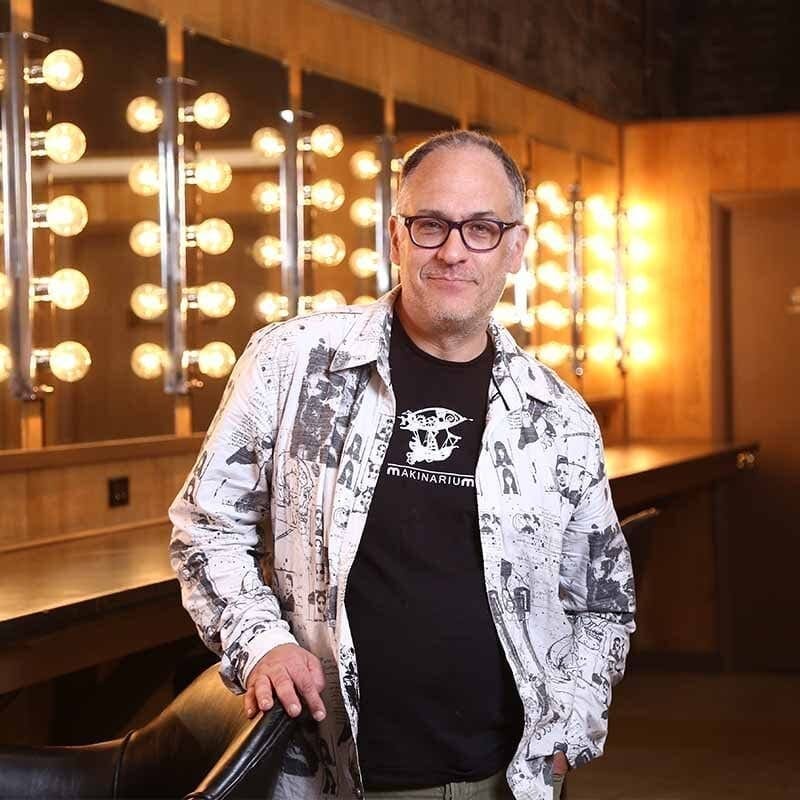 Dan Frye
Make-Up (SFX and Prosthetics)
Dan Frye started his career in New York City doing makeup for Theatre and Film as a Key Makeup Artist/Prosthetic Makeup Artist.
More about Dan
After relocating to Los Angeles in 1988, he worked on films such as Terminator 2, Nightmare on Elm Street 5, Leprechaun and Ghostbusters 2 doing not only prosthetic work but also mould making and lab work.
After moving to London in 1993, he continued to work as a modelmaker, sculptor and prosthetic artist for films such as Shaun of the Dead, Charlie and the Chocolate Factory, Prometheus, Dark Shadows, Victor Frankenstein and Harry Potter and the Deathly Hallows.
In recent years, Dan has not only worked on projects such as Doctor Who and Game of Thrones but has taught prosthetic makeup effects in London and Belfast and makeup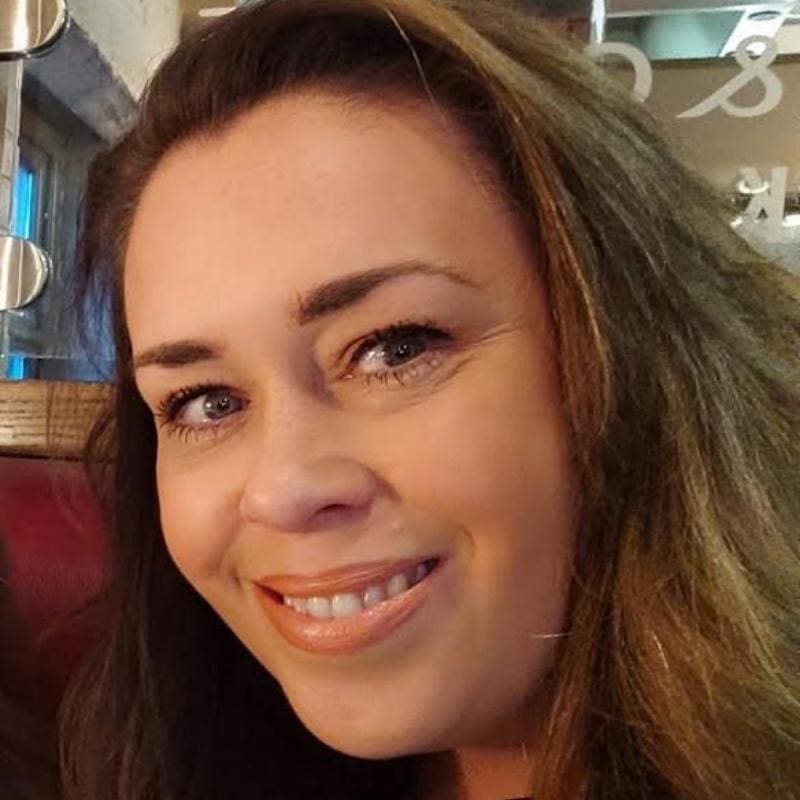 Caroline Mariconda
(TV Drama & Historical)
Caroline has worked in the Television and Film industry for more than 20 years and is qualified in hairdressing, media make-up, and wigs. 
More about Caroline
Caroline has worked on a range of shows, from children's drama, comedy, to light entertainment and continuing Drama. These have included Family Affairs, The Bill, and currently Eastenders where she heads the make-up department.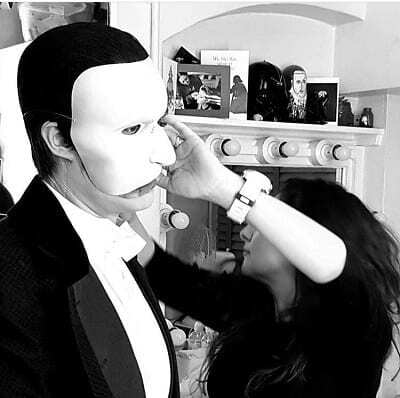 Tanya Noor
Make-Up & Hair (Theatre)
Tanya has been working in the Make Up and Hair Industry for over 25 years.
More about Tanya
Tanya has been an established make up artist for over 25 years, working in tv, theatre, film, fashion, and teaching. Currently, Tanya is Head of Makeup at Phantom of the Opera at Her Majesty's Theatre in London's West End. Tanya is a qualified academic professional makeup artist who teaches to the Degree level. In conjunction with her busy career, Tanya has also developed a range of set and kit bags.
Tanya has been an established Makeup Artist for over 25 years, working in tv, theatre, film, fashion, and teaching. Currently, Tanya is Head of Makeup at Phantom of the Opera at Her Majesty's Theatre in London's West End. Tanya is a qualified academic professional makeup artist who teaches to Degree level. In conjunction with her busy career, Tanya has also developed a range of set and kit bags called Get Set Go Bags. She has designed her wide range of set bags for the Makeup Industry which are available online and at Stockists in London, Europe, and the USA.
In 2020 Danielle Shephard (2yr 2017-2019) joined the wig department at Phantom of the Opera and now works alongside Tanya and the team.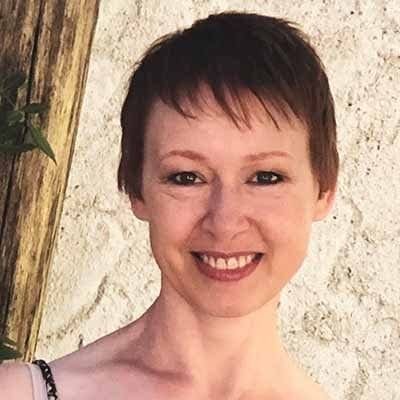 Suzanne Nikolic
Make-Up & Hair (Wig Making Theatre)
Suzanne joins the team as a guest tutor, predominantly sharing her knowledge of traditional "postiche" techniques within the "wig-making" section of our courses.
More about Suzanne
Having retired from an extensive stage career as a classical ballet dancer in Germany, Suzanne went on to complete an internationally recognised make-up artistry degree at the State Theatre in Hanover, under the direction of Barney Nikolic – one of our own tutors at Brushstroke.
Having worked professionally within the make-up department at Hanover's State Theatre, Suzanne went on to utilise her insight as a performing artist to join the make-up/hair department at one of Germany's most prestigious Musical Theatre venues, "Theater des Westens" where she contributed to productions such as Les Miserables and The Three Musketeers.
On returning to the UK, Suzanne completed a degree in dance teaching, the pedagogic skills of which provide a valuable base for the tutoring she provides at Brushstroke.
Alongside her dance teaching, Suzanne remains involved within the make-up artistry industry offering stage make-up tutorials and contributing to Barney's projects where her wig-making/hairstyling skills are required.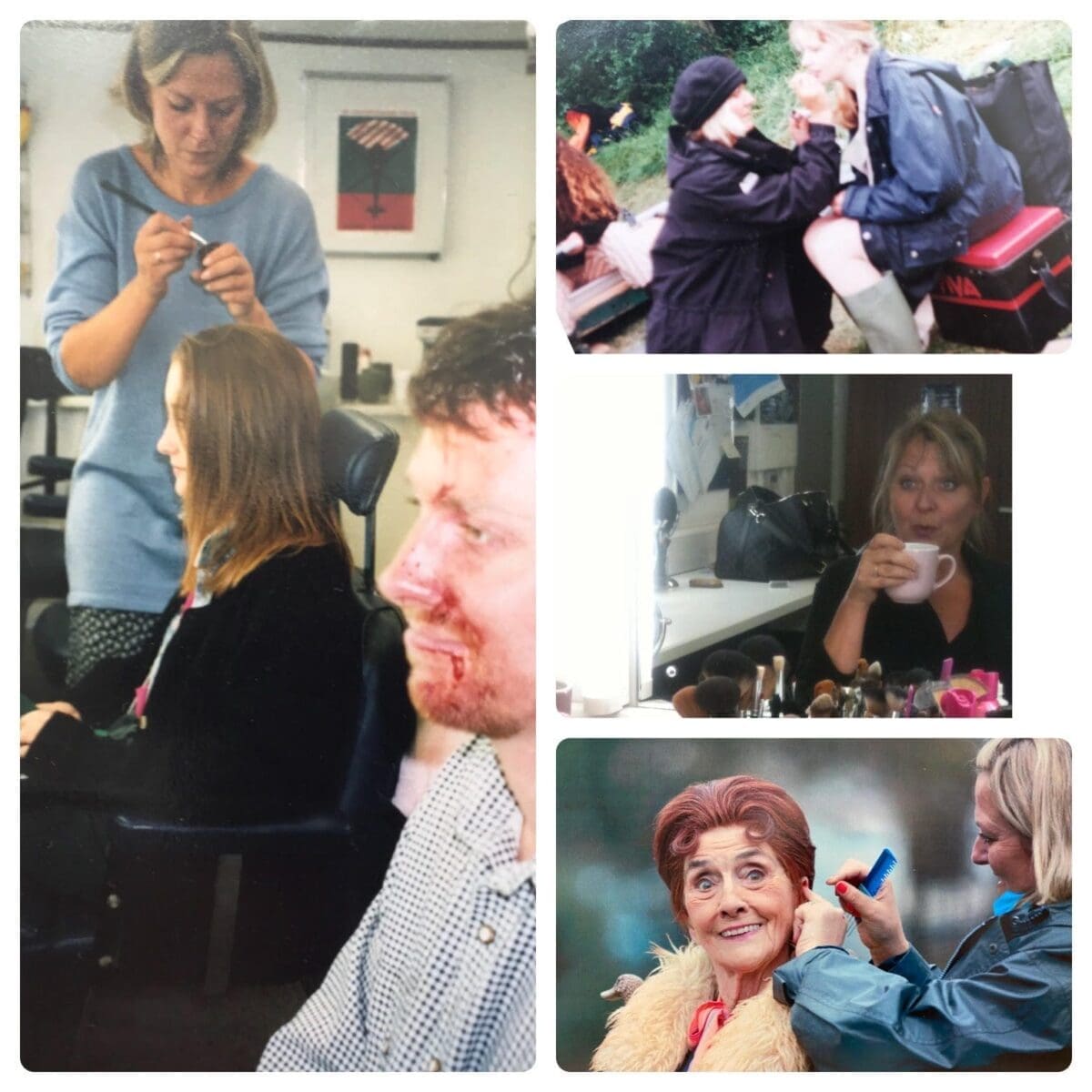 Viviane Henry
Make-up & Hair (TV, Drama and Historical)
Viviane's career has spanned nearly 40 years. She started as a trainee with TVS southern television back in the 1980s, working her way up to designer over 7 years covering Children's Dramas and Saturday morning live shows.
More about Viviane
Within TVS Viviane was able to obtain experience on Sir Peter Halls opera for TV as well as news and local programming. She also worked on an extremely popular drama at the time – Ruth Rendel murder mystery.
From there Viviane went to France when Euro Disney first opened and worked as assistant manager. At Euro Disney she was involved among other things overseeing copyright looks.
She came back to England after a year and became involved with freelance work, working as a makeup designer on the Bill (a very popular mini-series about the police force) where she very much enjoyed creating characterisations and wounds.
After 7 years freelancing, Viviane had the opportunity to work abroad on two films which were period pieces – Bride of the Wind with Director Bruce Bereford in Vienna (where she created period looks from the 1900s) and Affair of the Necklace in Paris (about a scandal with Marie Antoinette during the years of the revolution).
After this, she became involved with soaps and has been working on Eastenders for nearly 20 years. With a broad spectrum of experience in her career from TV to film and publicity shoots as well as management positions, she feels that now is the time to give back to our new aspiring makeup artists.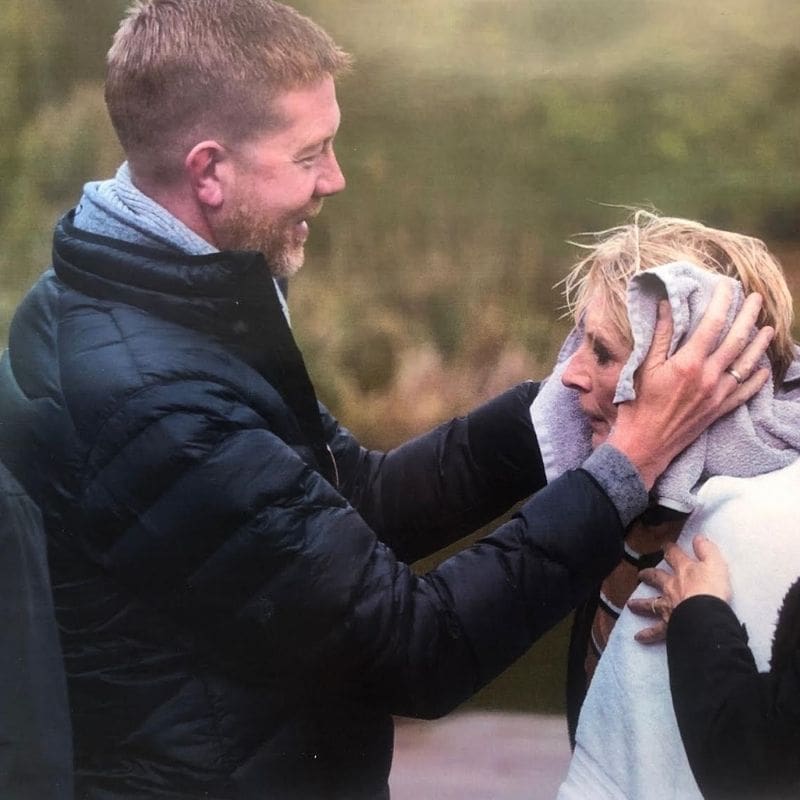 Neil Marshall
Make-Up & Hair (TV Drama and Historical)
Neil has worked for over 30 years as a hair and make-up artist / designer in Television. His experience includes work on period drama, continuing drama, comedy, and light entertainment productions.
More about Neil
After training and gaining an apprenticeship at the BBC make-up school, Neil went on to work as a full-time member of the BBC make-up department, where he gained experience on a wide range of productions. His skills span various aspects of period and modern-day make-up, hair, wig work and special effects. He continues to work on a number of popular prime-time TV programmes for the major UK television channels.
.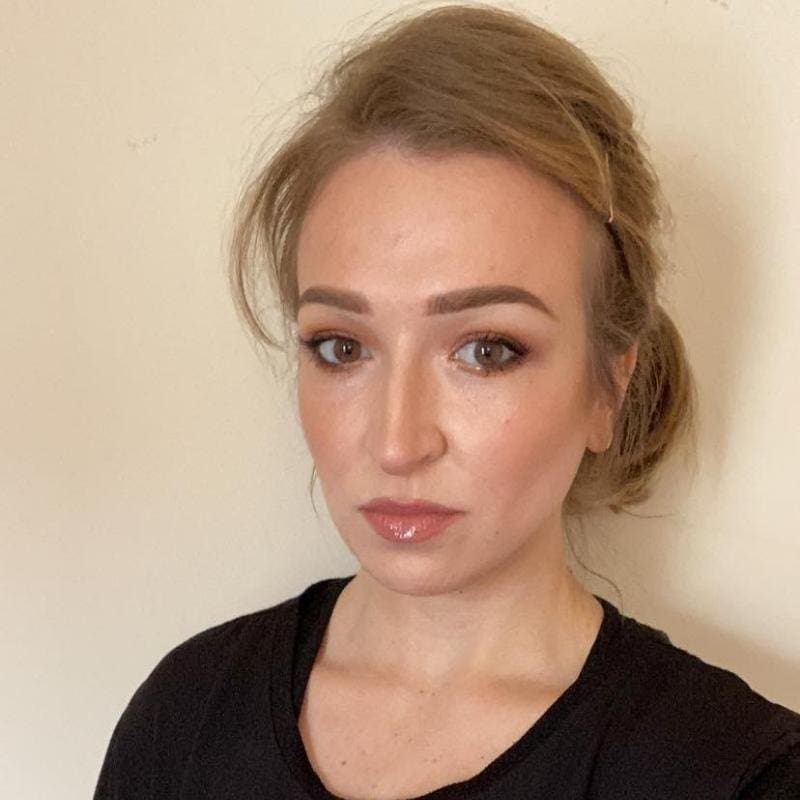 Ivory Bella
Make-Up
(Fashion)
Originally from Seattle, Ivory has over 10 years' experience working in editorial and runway makeup. Ivory has gained the trust of numerous models and celebrities, including Paris Hilton, Karlie Kloss, and Delilah Belle. 
More about Ivory
Her work has been published in leading fashion magazines, such as Harpers Bazaar, Vogue Italia, and Vice. When she's not on a shoot, Ivory can be found backstage at Fashion Week, perfecting glowy skin and pushing the boundaries of makeup artistry. Her proximity to fashion keeps her up to date on the newest beauty trends, which gives her an edge when it comes to creating and personalising her make-ups.
.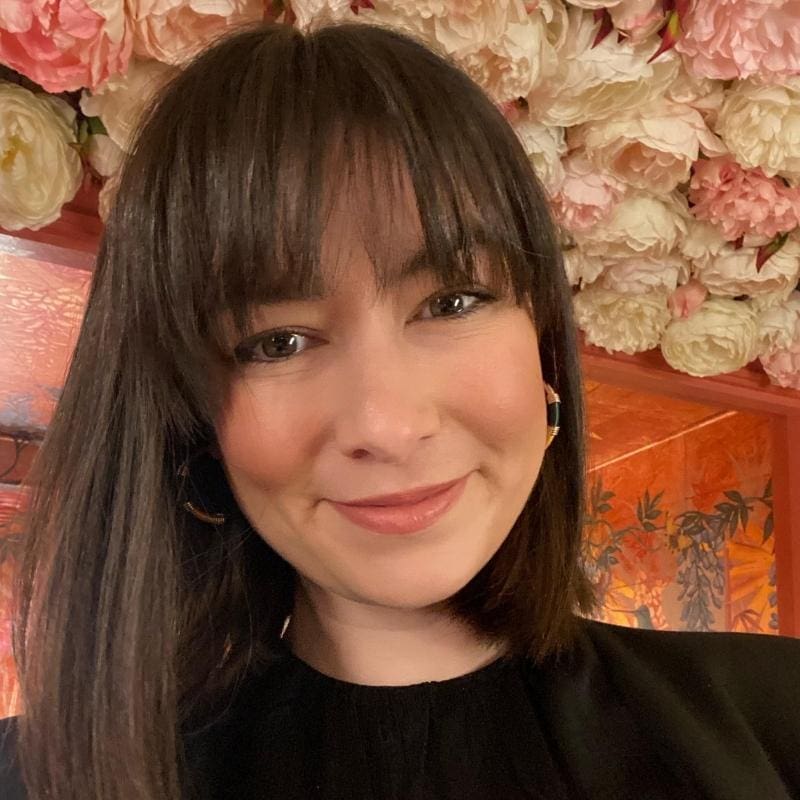 Elizabeth Rita
Hair & Makeup
After graduating from Brushstroke 15 years ago, Elizabeth joined the wonderful creative hair and makeup agency Alchemy Artists. She works regularly with celebrities and musicians for fashion, advertising, TV and music videos. 
More about Elizabeth
Some of the famous faces Elizabeth has worked with include Jonas Blue, Sting, Ed Sheeran, Robert Plant, Rita Ora, Maisie Peters, Dylan, James Blunt, Alice Cooper, Beastie Boys, The Vamps, The Wanted, KT Tunstall, Graham Norton, David Hasselhoff, Annie Mac, Baroness Brady, Snow Patrol and The Blossoms. 
Her TV work includes Strictly Come Dancing, This Morning, X-Factor, Britain's Got Talent, Lorraine, Sunday Brunch, Top of the Pops, The Late Late Show, The Voice,  Little Mix the Search and many more. 
 Elizabeth has also worked with world-famous brands such as Dior, Yohji Yamamoto, Aquascutum, Jigsaw, Nivea, Revlon, Balmain, Bed Head and Avlon to name but a few. 
Elizabeth loves passing on what she has learnt over the years to her students and giving them the confidence to get out into the world and forge their own paths in the creative industry.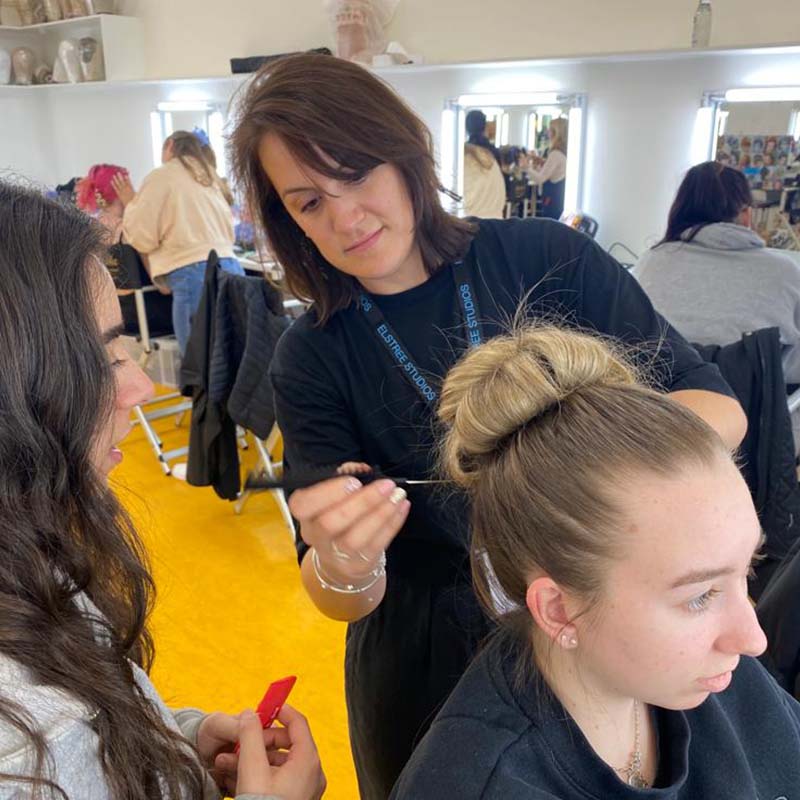 Fiona Rogers
Hair & Make-up 
Fiona graduated from Brushstroke in 2003. She has been working in Film and TV. She has been Head of Crowd Makeup and Hair on Productions such as The Crown, Ammonite, Vanity Fair, and Trust
 Sarah Rose Ashbourn
Hair & Make-up 
Sarah Rose has been working in the Make Up and Hair Industry for the past 10 years. 
More about Sarah
She first qualified as a Hairdresser and then progressed into Makeup. Sarah Rose has worked on a variety of TV Programmes including Children's TV, Light Entertainment, Contemporary and Period Drama as well as Live Sports and Current Affairs Programmes.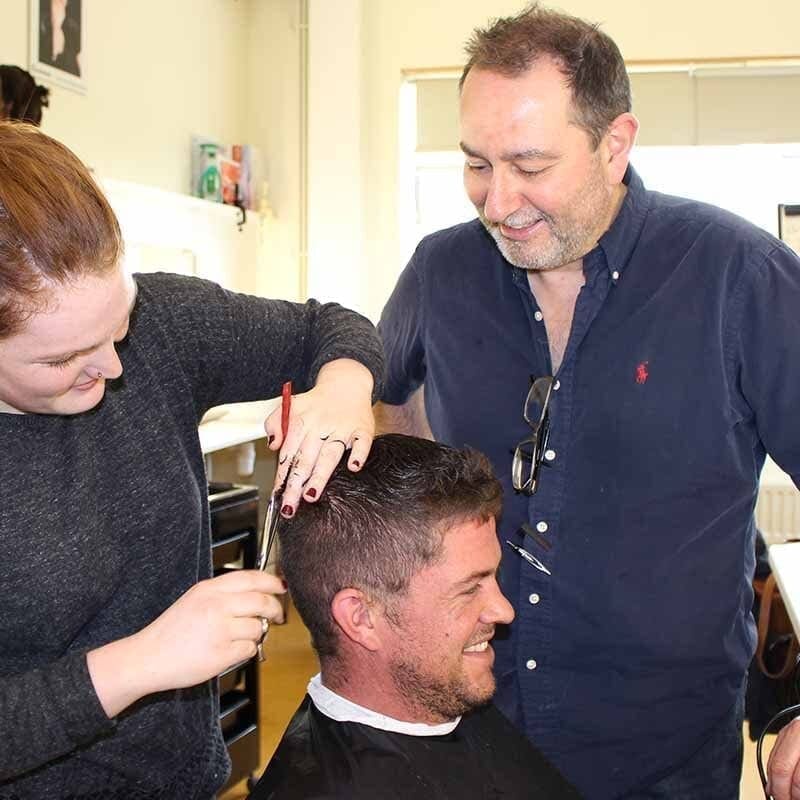 Richard Jones
Hairdressing & Barbering
More about Richard
Richard trained as a hairdresser and barber at Barnfield College (Luton) and holds both teaching and assessor qualifications. He has worked in several salons as well as forging a career as a lecturer and presenter. As he says, "I have been involved in the hairdressing industry for 30 years, from business, management, and training, to motivation and constant learning."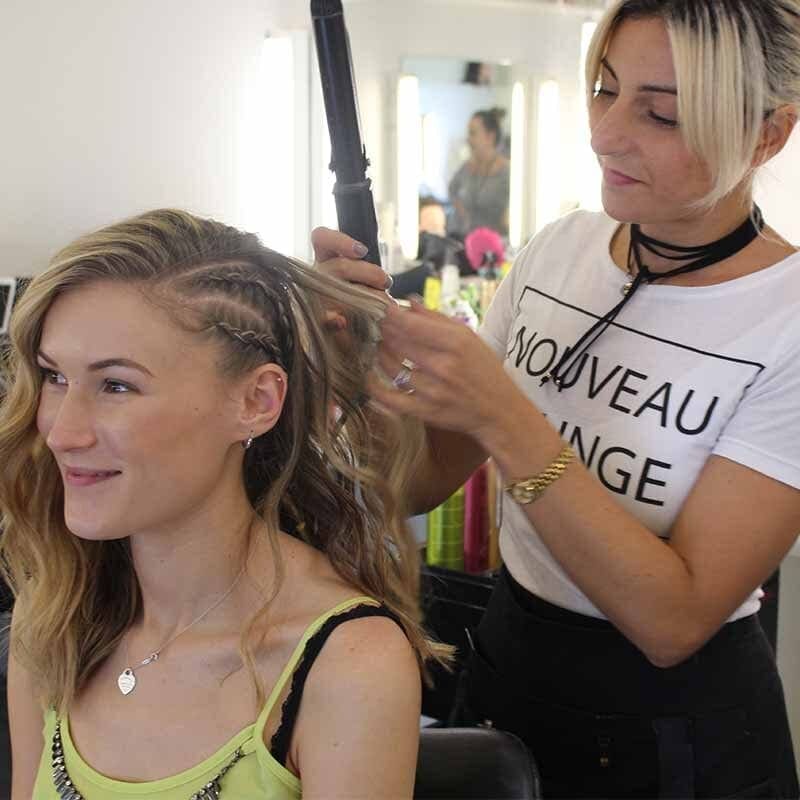 Michela Olivieri
Cutting & Styling
Michela Olivieri is an international hairstylist, colour technician and assessor. Toni & Guy trained, Michela has worked as an artistic director and educator at their London Academy.
More about Michela
Michela is a regular hairstylist for the London, Paris and Milan Fashion Weeks and styles hair on photoshoots, music videos and catwalk shows. As a colour specialist, Michela works closely with top brands, L'Oreal and Wella.
Languages Spoken: English and Italian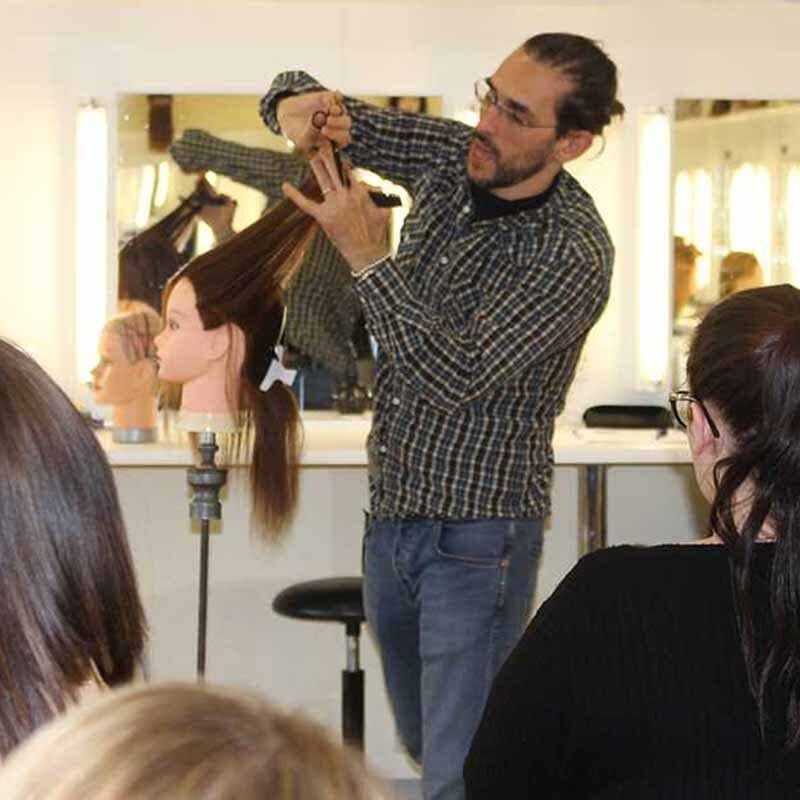 Milo Sabariz
Hairdressing & Barbering
Milo is Toni & Guy trained and has worked for around 20 years in the hairdressing industry. He also comes from a family of hairdressers.
More about Milo
Earlier in his career, Milo worked on numerous fashion shows. His focus now is working with the main international hair companies, on editorial, catwalk, and international education. He also works as a hairstylist on TV.
Languages Spoken: English, Italian, Spanish and Catalan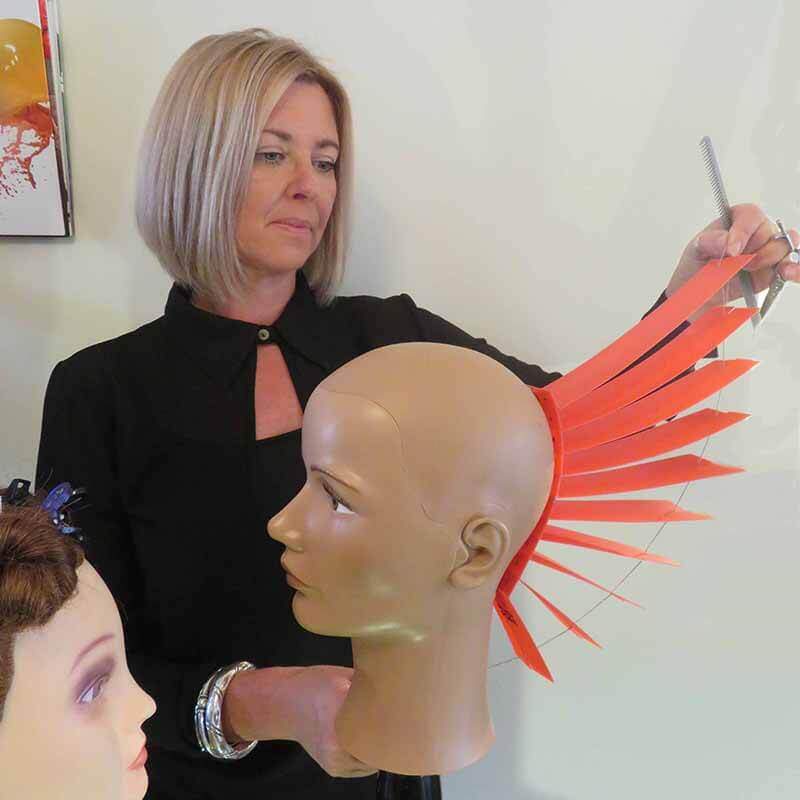 Sam Aylott
Hairdressing, Styling & Colouring
Sam has worked in the hairdressing industry for over 25 years, working in award-winning London salon and theatres and as an international stylist in Doha, Qatar. 
More about Sam
Sam has been teaching hairdressing for 20 years in private and state training centers specialising in all aspects of colour, cutting, styling and avante garde looks, with an in depth knowledge of the science of hairdressing and works with top brands including Wella and Loreal.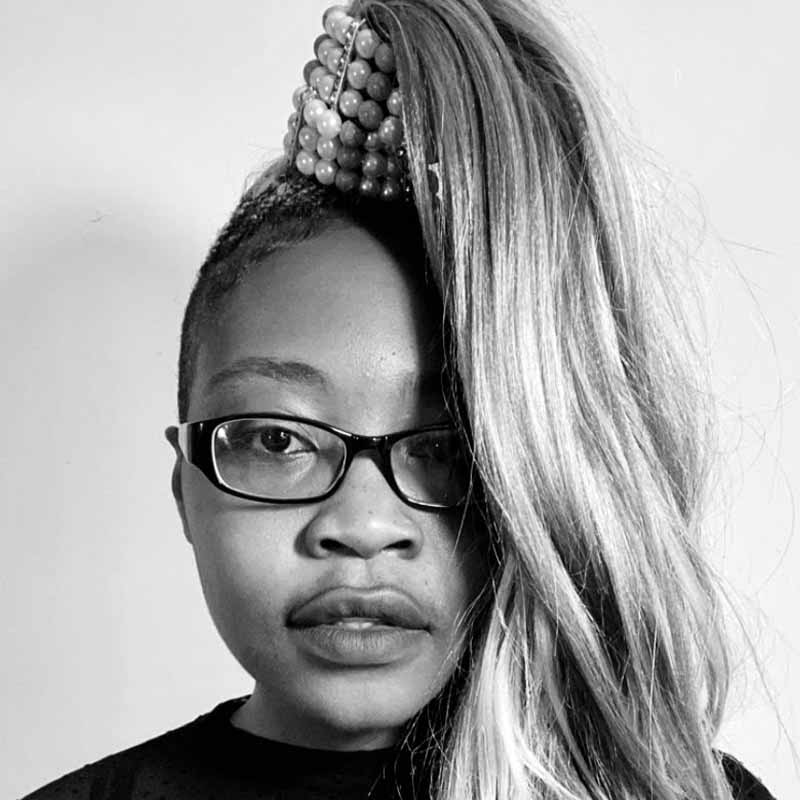 Michelle Garande
Afro Caribbean & Avant Garde Hair
Michelle Garande is a Zimbabwean born and West London raised Hair educator who specialises in Afro and Multi-textured hair.
More about Michelle
Michelle's creative side grew through taking part in hair competitions from 2013 where she has won 5 Awards for Avant Garde styling and 3 Awards for Braid Stylist of the Year, she has done and still does photographic work that has been featured in hair magazines such Black Beauty and Hair magazine and Black Hair magazine.
Michelle was a finalist in the Loreal Color Trophy competition, Afro Catwalk Look Award in 2015 and 2016 as part of the Afrotherapy Salon Creative Team. Michelle officially became a Goldwell Certified Master Colourists in 2015 adding to the list of areas she specialises in becoming the salons' color specialist.
Michelle worked on a color column doing client Color Makeovers for Black Beauty and Hair Magazine for 3 years, alongside Afrotherapy Salon Creative Director Harriet Cudjoe.
Michelle has been providing educational training for the last 4 years. In January 2020 Michelle officially launched Michelle Garande Education, providing educational training in Afro and Multi-textured hair for both European and Afro hair.
The transition from salon stylist to hair educator was a natural progression for Michelle as she has a great love for teaching and seeing others gain knowledge, skills, and experience that will help build their own careers and go to the next level.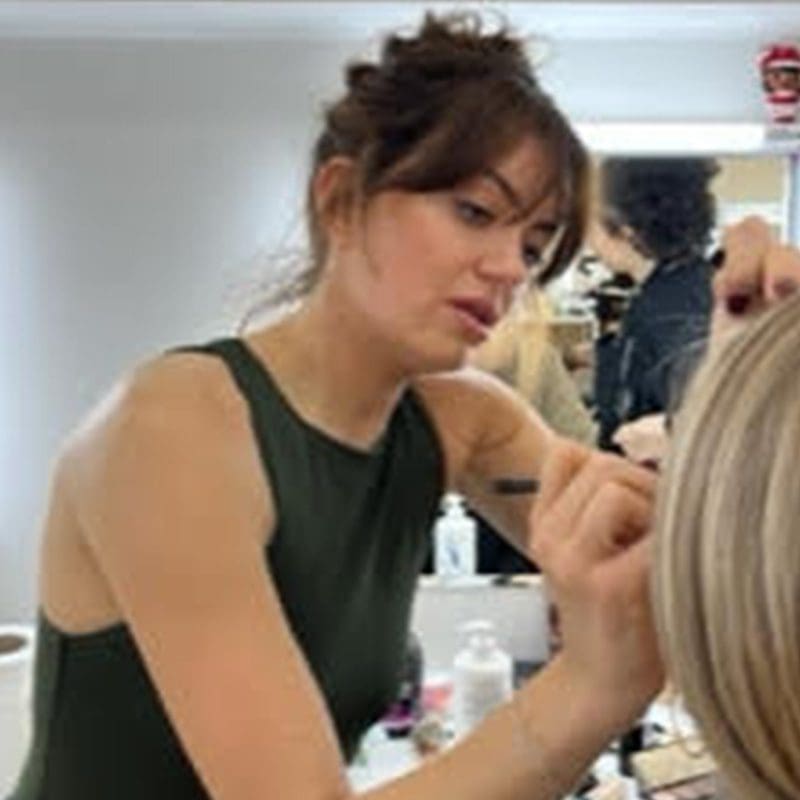 Sophie Roberts
Hair & Make-up 
Sophie started out as a hairdresser before becoming a makeup artist. She has been in the industry for 16 years working on TV, Commercials and Film as a Key Hair and Makeup Artist, Crowd Supervisor and Makeup Designer.
More about Sophie
Sophie has worked on notable productions for Netflix, Amazon and Sky such as, Ted Lasso, The Crown, Black Mirror, The Power and Code 404. Now Sophie works as a lecturer at Brushstroke Elstree Studios (and Longcross Studios)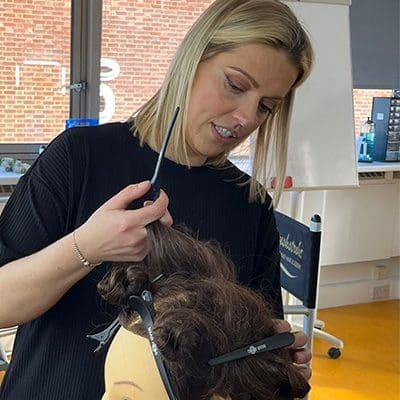 Gemma Horner
Make-up (Fashion)
Gemma is a qualified professional make-up artist, specialising in TV, Fashion, Commercial & Photographic make-up.
More about Gemma
A career of over 15 years has given Gemma great experience where she has worked within all disciplines of the make-up industry including published editorial work, TV commercials, music videos, fashion shows & advertising campaigns.
Gemma's make-up talents include a diverse range of skills from beauty to creative make-up, cosmetic skin camouflage, airbrush, bodypaint and SFX.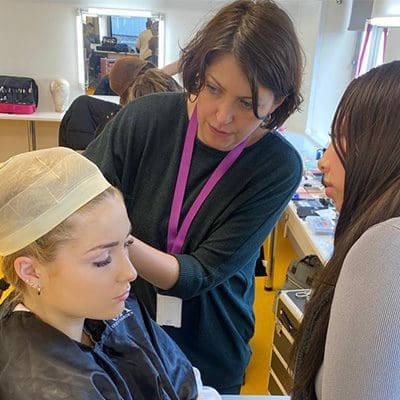 Helen Keelan
Hair & Make-up 
Helen specialises in period hair styling and wig work, she worked extensively in theatre for over 20 years on West end shows such as Sister act, Phantom of the Opera, Wicked and Billy Elliott.
More about Helen
Helen has also worked for the National Theatre, The Royal Opera House and the English National Opera and has toured the world with the Matthew Bourne dance company.
For the last 9 years, Helen has worked primarily in the TV and film industry on productions such as Bridgerton, The Witcher, The Crown and Downtown Abbey.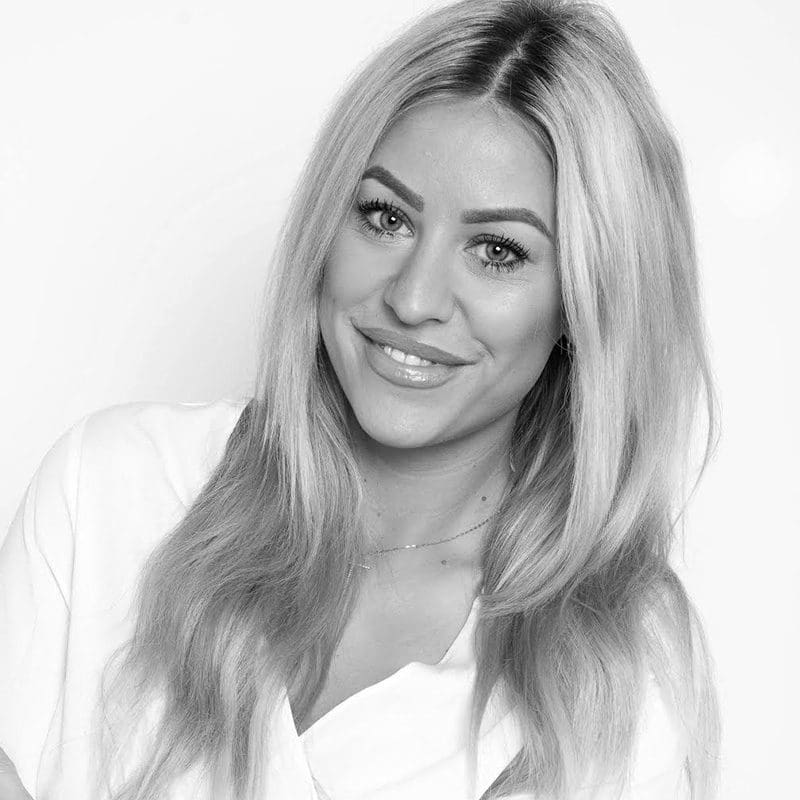 Abbi Rose Crook
Make-up (Fashion)
Abbi Rose is a makeup artist with 15 years of experience in Fashion, Editorial and Beauty Make Up. Working within the Commercial, TV, and Celeb sectors has given her a vast range of work within her portfolio. 
More about Abbi
With a background in beauty, therapy means she can teach creating beautiful skin to a high standard. She is a sought-after creative artist within the fashion and music artist industry for singer album covers, and her work covers the UK and Worldwide. This means she can advise on creative designs and encourage the creative process with students alongside organisational skills. She also works regularly with brides for weddings both here and in Europe. Her work has been published in Vogue Italia, OK! Magazine and Notion Magazine. She has worked for ITV, SKY, BBC, BBC THREE, Ramsey Productions, Adidas, Iceland, and MOBO's amongst others. She won Professional Beauty Make Up Artist of the year and Olympia's Art of Make-Up Competition in 2012.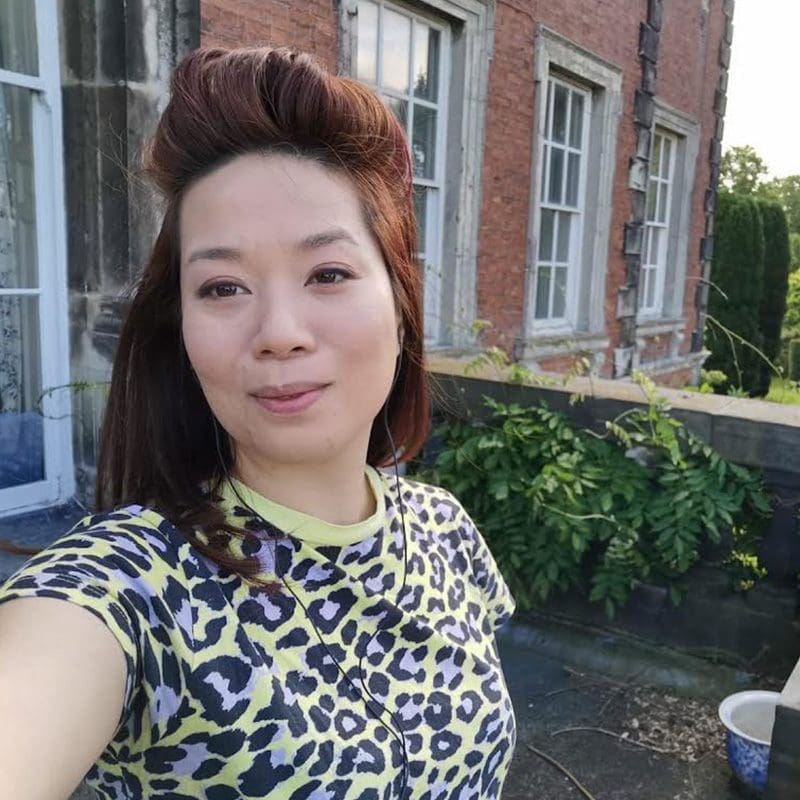 Jin

Jin

Ong
Hair & Make-up 
Jin formerly trained as a hairdresser at Trevor Sorbie and worked in Central London salons.
She fell into period hairstyling and the 360 makeup artistry of the Theatre world, beginning at Covent Garden Opera House and many years touring with Musicals. 
More about Jin
This led to her joining as a member of the Welsh National Opera for an International tour. With experience garnered from Fashion runway (LFW), Live Theatre and Film and TV.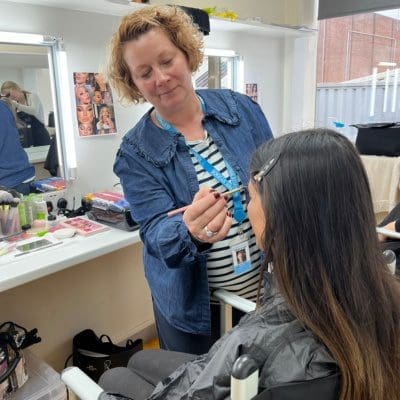 Lisa Isles
Hair & Make-up
Lisa has worked in the industry for 20 years and specialises in period hair and makeup.
More about Lisa
During this time, she worked in the theatre for 10 years travelling the world with productions such as Mama Mia, My Fair Lady, and Phantom of the Opera. Lisa then moved into TV and Film and has worked on: Silent Witness, Midsomer Murders, Dumbo, Maleficent 2, Wonka and Star Wars.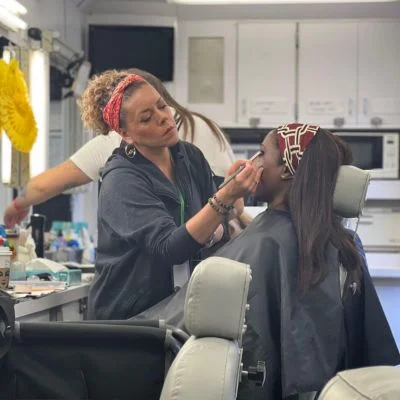 Alexis Arenas
Hair & Make-up
Alexis is a BAFTA Connect and IATSE 798 member and has more than 20 years of experience working as a makeup artist in the US and UK.
More about Lisa
Alexis specialises in makeup for deeper skin tones and men's grooming. Recent film & TV work includes Knock at the Cabin, The White House Plumbers, Jack Ryan, Ma Rainey's Black Bottom, White Noise, and We Own This City. Commercial work includes Peloton, Under Armour, McCormick Spice, Google, and Warburtons.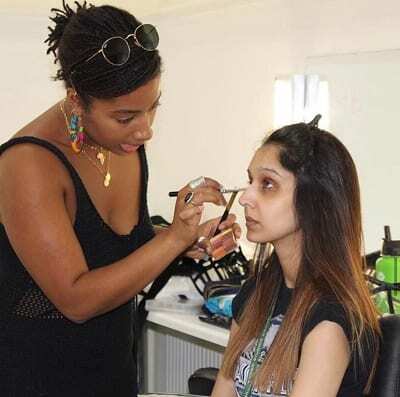 Zainab Jaye
Make-up & Hair (TV & Fashion)
Zainab is an experienced Makeup artist working in TV. She specialises in Makeup and Hair for darker skin tones. 
More about Zainab
Zainab's lectures bring in-depth knowledge and understanding of the vast differences in skin colour, texture, and tone. She provides students with the tools and confidence to apply to make up for models of deeper skin tones. Zainab is a regular on many Live TV productions and brings much of this experience and knowledge into her lectures.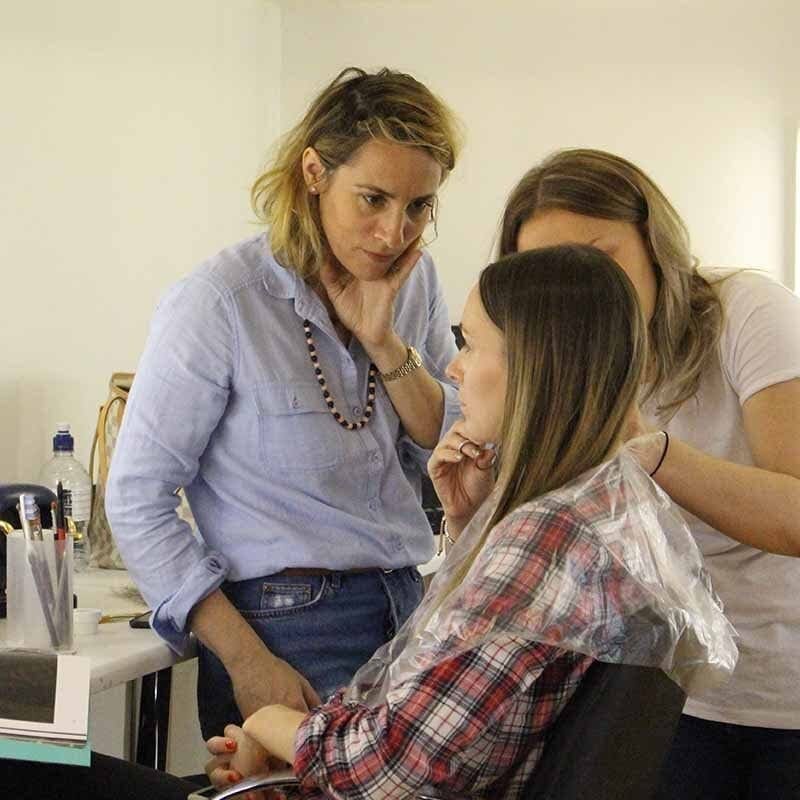 Jana Carboni
Make-Up
(Beauty, Ageing & Prosthetics)
Jana started out working with some of the most talented Italian make-up designers, on international movies such as The Legend of 1900, Titus, Proof of Life, Gangs of New York, The Motorcycle Diaries, The Life Aquatic with Steve Zissou.
More about Jana
As a more senior make-up artist, Jana's film work includes Casanova, Apocalypto, The Last Legion, Agora, Centurion, Prometheus, Romeo & Juliet, Exodus: Gods and Kings, The Martian and The Great Wall. She has worked with film stars like Sienna Miller, Kate Mara, Mackenzie Davis, Michael Fassbender, Christiane Bale and, most recently, Matt Damon. A complete make-up artist with a strong knowledge of beauty make-up, aging and prosthetics effects, Jana shares her secrets and skills of creating the perfect technique. For example, 'laying on of hair', a technique she used for Matt Damon's character in The Martian.
Languages Spoken: English and Italian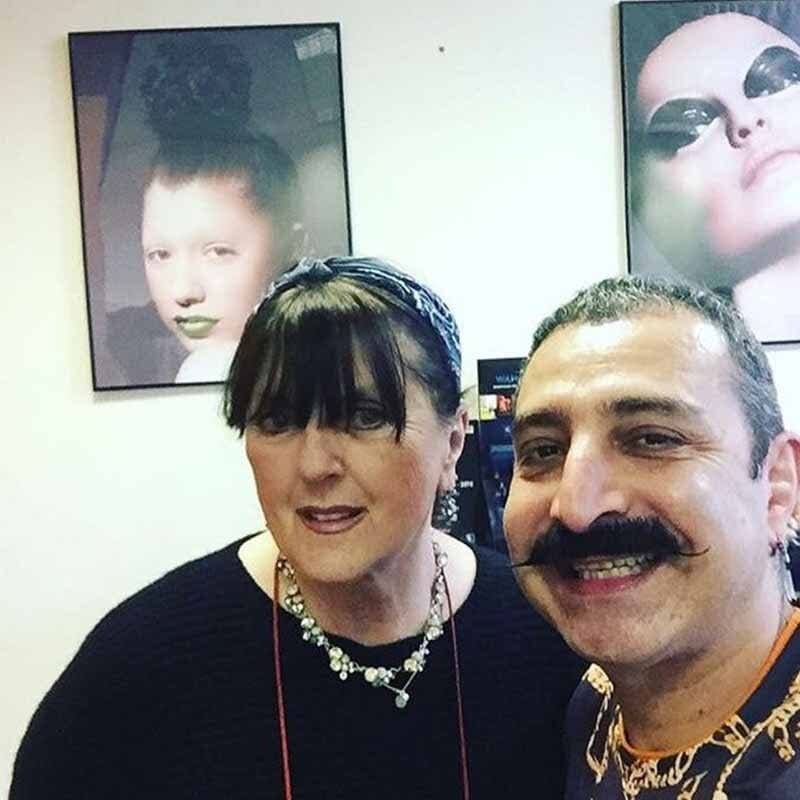 Tina Earnshaw
Make-Up & Hair
(Film)
Tina is a regular and welcome guest lecturer giving tips and general insights into the industry. Tina started as a junior at the Max Factor salon in Bond Street, a favourite destination for big stars to get their make-up done. She went on to have long-standing relationship with Max Factor, working on commercials, posters and press for the brand worldwide.
More about Tina
Nomination:
1998 OSCAR (for the Best Make-Up) for Titanic
Nomination: 1998 BAFTA (for the Best Make-Up and Hair) for Titanic
At the young age of 21, Tina qualified as a make-up and hair designer with the BBC, just as the introduction of colour TV was creating a real need for more trained make-up artists. During the 70s, 80s and 90s, she worked as a freelance artist on fashion shoots and the top TV commercials during their peak period. A successful film career followed starting with Merchant Ivory and going on to include Titanic, Prometheus, Marney and Me, Mama Mia. Spiderman (2 and 3), The Talented Mr Ripley, Shakespeare in Love, Sliding Doors and Emma and, most recently The Martian. Tina regularly works with some of the biggest stars in the business – Cate Blanchett, Rachel Weisz, Matt Damon and Brad Pitt. She has developed her own line of make-up brushes, each one designed to do a particular job with absolute precision, and we're delighted to offer them for sale to our students.
SFX Prosthetics
Wounds, scars, bald caps and prosthetics – welcome to the world of special effects make-up.