This section provides answers to commonly asked questions about Brushstroke Makeup School. If you would like to get in touch directly, you can ask a question by clicking the button below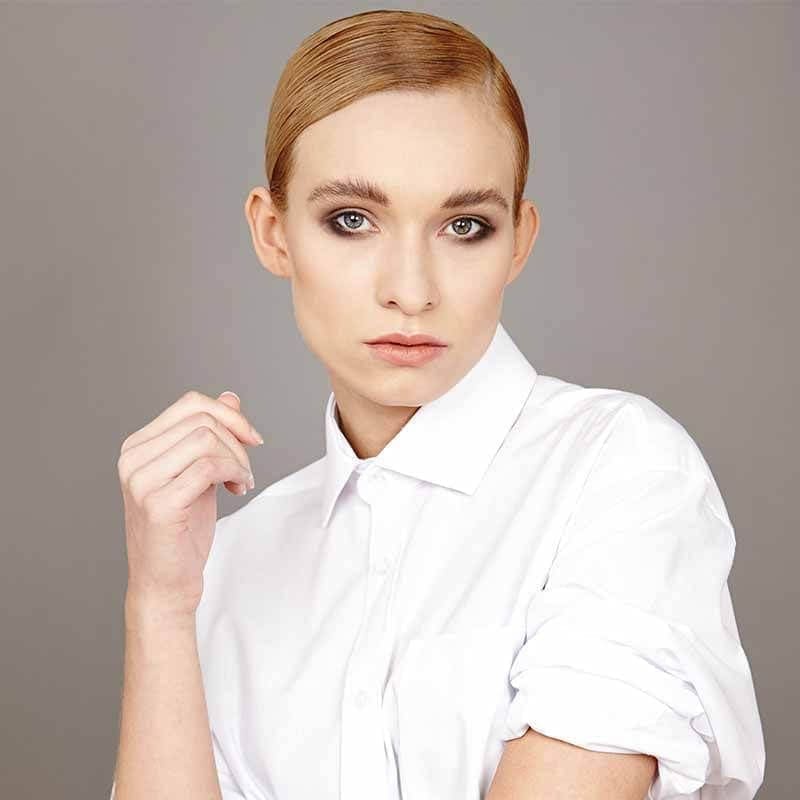 General Questions About Our Makeup Courses
Is there accommodation available at Longcross Studios?
Yes, we have a managed property in Staines-Upon-Thames which is ideal for students studying at Longcross Studios. The property is  adjacent to Staines railway station, where there is a direct train to Longcross railway station (12 minutes/3 stops)  accommodation for Brushstroke students.
Is there accommodation at Elstree Film and TV Studios?
Yes, you can book hotels and accommodation on the following websites:
Where can I park at Elstree Studios?
Students can purchase parking permits next doot at Tesco. Here is the link to the website:
How do I choose the best course for me?
Hopefully, this website will give you a taster of the kind of make-up artist roles available to you with Brushstroke training. Then we suggest you get in touch with us and arrange a visit to the Brushstroke. We'll show you round, introduce you to some students and tutors, and help you find a course that suits you.
Which courses are your most popular?
Our most popular courses are the 2 Year Make-Up and Hair Course (BTEC, ITEC level 3 diploma) and our 7 Month Make-Up & Hair Course (ITEC level 3 diploma.) This is because on each course, students receive in-depth training across a broad syllabus and, of course, graduate with nationally-recognised qualifications.
Students who complete the 2 Year BTEC Make-up & Hair Course can progress on to the 1 year VTCT Hairdressing & Barbering Course or the HND Level 5 Diploma in Production Arts- Make-up.
Students who complete the 7 month ITEC Make-up & Hair Course can progress onto the 1 year VTCT Hairdressing & Barbering Course.
Are your courses suitable for 'older' students?
Our courses are suitable for people of different ages and at different stages in their lives – from those
leaving school
to older people
changing career
. Often, it depends upon the amount of time you have to spare which is why we have courses of varying lengths.
Do you take students under the age of 18?
Yes we accept students from the age of 16+.
 16 year olds, who have to remain in full time education until they reach the age of 18, can enrol on our Brushstroke courses and gain useful BTEC and ITEC make-up qualifications.
What are my chances of getting a job after I finish my Brushstroke course?
Much better than someone who hasn't trained at Brushstroke!  Apart from having really valuable skills, you'll benefit from Brushstroke's excellent reputation and links with the world of entertainment. Many of our students having attended our diploma courses are now working in film, TV, stage and fashion all over the world. 
Will you still pass on work opportunities to us once we have completed our Brushstroke course?
Absolutely! We like to stay in contact with all of our students and keep up to date with their progress so we are able to pass on any relevant opportunities. Brushstroke has a very high success rate with placements and work experience. For example, our make-up tutors are often in need of trainees, and past Brushstroke students often come across job opportunities.
What is Brushstroke Life-long Learning?
Brushstroke 'Life-long learning' is how we support our past students and their ongoing development. They can catch up or refresh themselves at either of our studio locations on any subject completely free of charge – either joining a class or getting guidance from one of our tutors. After all, once a Brushstroke make-up artist, always a Brushstroke make-up artist.
Visiting Brushstroke Makeup School
Can I visit Brushstroke?
Yes of course! We recommend every prospective student visits our make-up training facilities at Longcross Studios or Elstree Studios before enrolling on a course. You can see us in action, talk to our tutors and students, and we can help you decide which course suits you best. Contact Brushstroke to arrange a suitable time to view the school.
Do you have Open Days?
No, we prefer prospective students to have individual appointments and meet us on a normal working day. That way, you can observe any classes in progress and get a real feel for how we work. Get inspired on our
make-up artist gallery
and then
contact Brushstroke
to make an appointment.
How long will my visit take?
We recommend you allow about 1-2 hours so you have enough time to look around our
make-up training facilities
and we can sit down and talk through your options. The process is quite informal so we all have a better understanding of your training needs and how Brushstroke can satisfy them.
How do I enrol?
Our enrolment process is straightforward. Once you have selected one of our diploma courses or short courses, we have some simple procedures to follow and forms to complete. This includes setting up the payment structure and your personal student record. Contact Brushstroke and we'll take you through  the process.
How much are the course fees?
You'll find details of fees and payment structure on individual course pages.
Are payment plans available?
What's included in the course fees?
Brushstroke course fees cover professional training of the highest standard from some of the most skilled and experienced make-up tutors working today. It is the most relevant training you'll ever need to become a versatile make-up artist. The fees also include equipment and products necessary to complete your course, plus your own personal make-up and hair kit containing our recommended essentials. (There is also an additional equipment list – heated rollers, training heads, etc – which students buy separately.)
Why should I choose Brushstroke instead of university?
Simply because Brushstroke is a specialist make-up and hair training company.  University isn't always the right place to learn technical and specialist skills. Like other professions (eg sport, music, film-making, drama), make-up artistry is best taught by a dedicated and professional team of people close to the business. Clearly, the more prepared and proficient you are the better your chances of succeeding in this exciting but competitive industry.
Our knowledge, experience and structure is entirely focused on our students and the needs of the industry they are entering. Brushstroke make-up tutors are working artists, specialists in their fields and we have access to decision-makers and influencers across the industry (some are past Brushstroke students). We run our professional training from within Longcross Studios & Elstree Studios which are both famous film studios in the UK. Both our make-up training facilities and working environment enable our students to develop their skills and get a feel for working on set. For this reason, our students can be confident in the relevance and depth of our training which includes on-set experience – both as observers and paid trainees.
Is a qualification important?
Yes, because it demonstrates you've completed a course and have the necessary skills and knowledge as a result. With our BTEC, ITEC, VTCT & HND diploma courses you can also have confidence in the fact that the syllabuses are government-approved as well as industry-focused.
What are the class times?
Our classes start at 10.30 am – 4 pm. However, Brushstroke is open 9 am – 5 pm, so students are always welcome to come in before class or stay later if they wish.
How many students are typically in a class?
Our class sizes vary depending on the length and type of the course. Our teaching structure and the flexibility of our facilities mean we accommodate large and small numbers of students with ease.
Who are your tutors?
The classes are taught by professional make-up tutors and assessors all of whom are artists in their own right and currently working in the film, TV, stage and fashion industry. This allows us to guarantee our students 3 key benefits: up to date tuition, a wide variety of experience and specialist skills.
Will I be able to create a portfolio of my work?
Producing a portfolio is part of the syllabus for some of our courses and students are encouraged to document their work as comprehensively and creatively as possible – through photographs, drawings and narratives. Our students have access to a range of photographic facilities and equipment to help them create their portfolios on many different online and offline platforms. We also give them the opportunity to work with a professional photographer.
Will I get a Certificate once I complete my course?
Yes, every student receives a special Brushstroke Certificate of Attendance. If you complete any of our BTEC, ITEC, VTCT & HND diploma courses you'll get the appropriate examining board certificate too.
What courses are best for international students?
This depends upon your visa arrangements. If our 2 Year course is too long for you, we've created the 7 Month Make-Up and Hair with bespoke modules.
Do I need a Visa?
Brushstroke is accredited by ASIC (Accreditation Service for International Colleges) having obtained 'Premier Institution' status. ASIC is government-approved and our accreditation means non-EU nationals can apply for a student visitor visa to study on a course in the UK for a maximum of six months. We suggest you visit for the most up-to-date information on visas and visiting the UK from abroad.
What standard of English is required?
You must have a good standard of English in order to enrol on one of our courses. All our classes are taught in English and though you would get help from our bi-lingual make-up tutors, you still need to be reasonably proficient in English in order to get the very best out of Brushstroke training.