What are Professional Makeup Courses?
Professional makeup courses are educational programs that aim to train individuals in the art and science of makeup application, skin care, colour theory, and often, business skills specific to the beauty industry. Embarking on a career as a professional makeup artist requires both talent and formal training. This article gets into the essentials of professional makeup courses, and looks at our highly-acclaimed 2-Year BTEC & ITEC Level 3 Makeup and Hair Diploma. Read on to explore the path that could transform your passion for beauty into a thriving career.
What are Professional Makeup Artist Training Courses?
Professional Makeup Courses are comprehensive training programs tailored to arm students with the vital skills, techniques, and knowledge required to excel as proficient makeup artists. A stellar example of such a program is the BTEC Level 3 Makeup & Hair Diploma Course, a 2-year commitment offered by Brushstroke, based at the renowned Longcross Film Studios and Elstree Film & TV Studios in London.
Recommended for individuals aged 16+ as an educational continuation from school, college, or university, the 2-year BTEC Make up & Hair Course provides an industry-relevant curriculum for those aspiring to become well-trained makeup and hair artists for film, TV, stage, and fashion.
The course covers an excellent balance of subjects, including period make-up and hair from over the decades, special effects makeup and prosthetics, stage makeup, making and applying facial hair and wigs, airbrushing, haircutting and styling, bridal, afro hair styling, and fashion and photographic makeup and hair. This rigorous and comprehensive program offers more hours of practical training compared to other similar courses, with continuous assessment and practical coursework throughout the course.
As a Brushstroke student, you have the unique advantage of studying in either Longcross Film Studios or Elstree Studios. At the start of the course, students are provided a complimentary professional makeup and hair kit. Additionally, students also have the option to work towards their HNC Level 4 Certificate and/or the ITEC Level 3 Diploma in Fashion, Theatre, and Media Make-up.
All Brushstroke graduates are offered aftercare and ongoing support, a testament to Brushstroke's commitment to their students. This includes the opportunity to refresh skills at no extra charge at their south or north London studio locations, as well as career guidance to help students remain motivated and focused on finding the right job to suit their skills.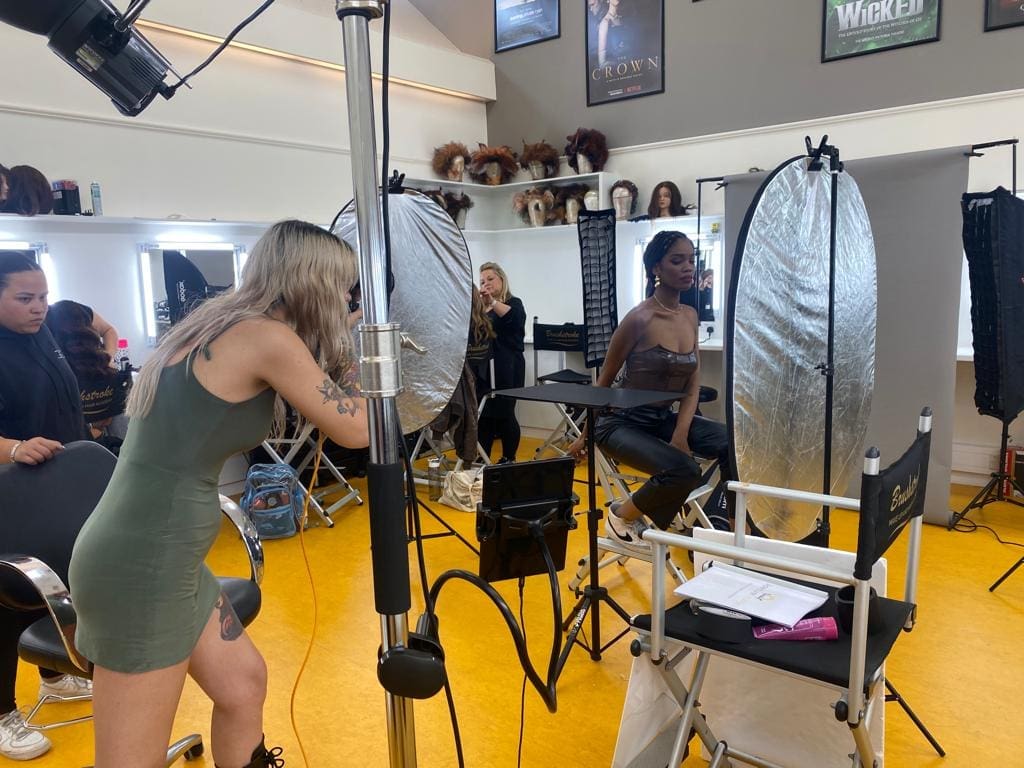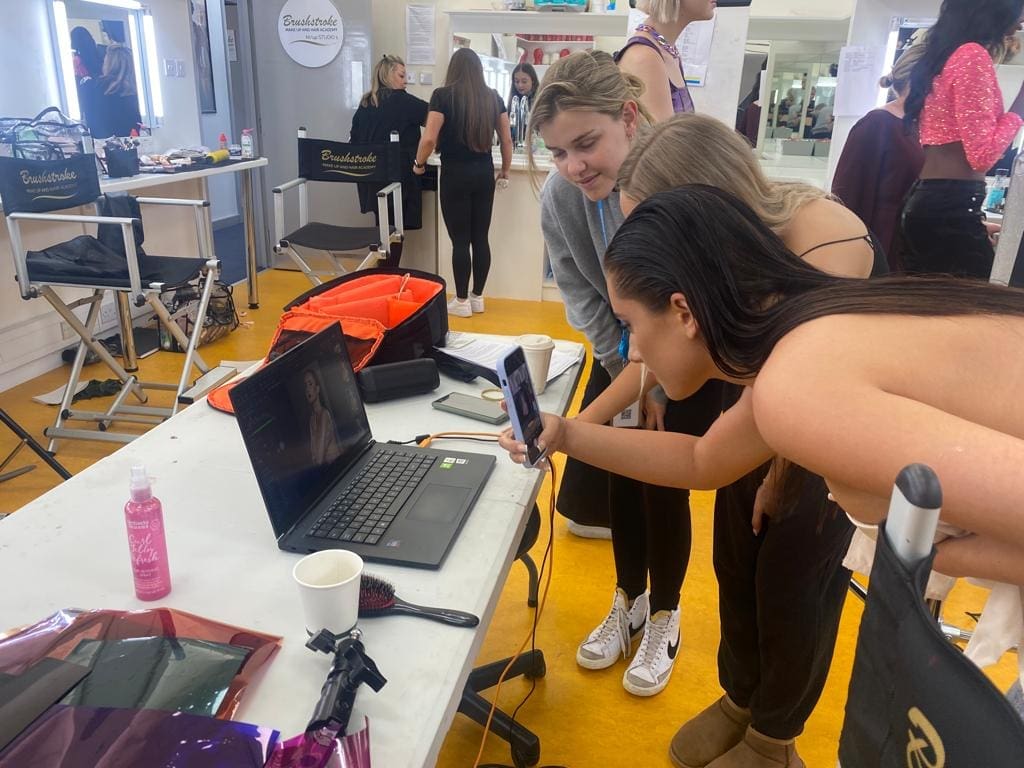 Understanding the Scope of Makeup Artistry
Makeup artistry is a multifaceted profession, embracing a wide range of areas each with its unique needs and styles. This spectrum includes fashion, television, film, theatrical, special effects (SFX), and bridal makeup, among others.
Fashion makeup

is typically seen on the catwalks of fashion weeks or on the glossy pages of magazines. It varies from minimalist looks to bold and creative styles designed to enhance or contrast with designer garments.

TV makeup

, on the other hand, focuses on making the performers appear their best under harsh, bright studio lighting. It needs to be flawless yet natural, concealing any blemishes or skin irregularities that could be enhanced by the camera.

Film makeup

can range from creating period-appropriate looks to designing character-specific styles. It often requires a broader skill set, sometimes involving SFX makeup to create scars, wounds, or other prosthetics for character development.

Theatrical makeup

takes dramatic turns to help performers project their characters to the back row of a large theatre. It's about enhancing or exaggerating facial features and using bold, bright colours to portray a character, mood, or setting under varying stage lighting.

SFX makeup

is a world of its own, combining artistry with illusion. This field involves creating fantastical looks using prosthetics, latex, and a whole range of specialist products. It's often seen in the film, TV, and theatre industry, especially in horror, fantasy, or sci-fi genres.

Lastly, bridal makeup

is about making the bride look and feel her best on her special day. It's usually more natural and soft, designed to last all day, look great in photos, and withstand the occasional teary moment.

Professional makeup artist courses

at Brushstroke offer comprehensive training in all these areas, providing students with the techniques, knowledge, and hands-on experience to excel in their chosen field. Such a course can truly enhance and refine your skills, allowing you to master the unique requirements of each makeup artistry area and giving you a competitive edge in the beauty industry.
Please contact our head office 01344 635 522 if you would like to know more about our courses.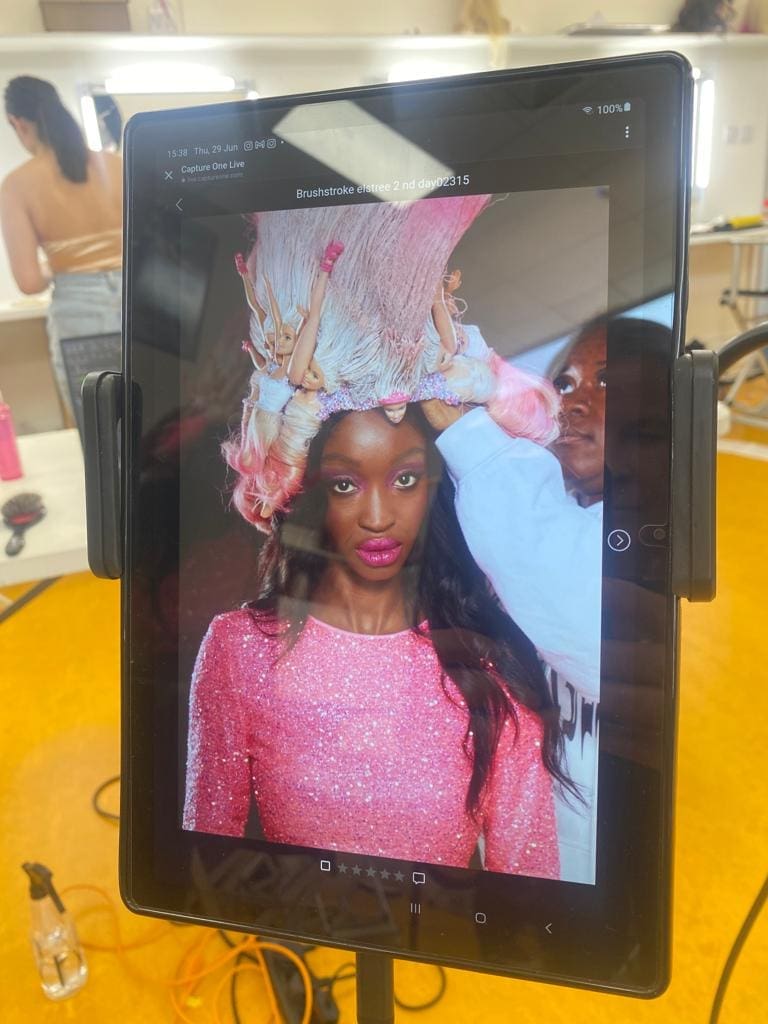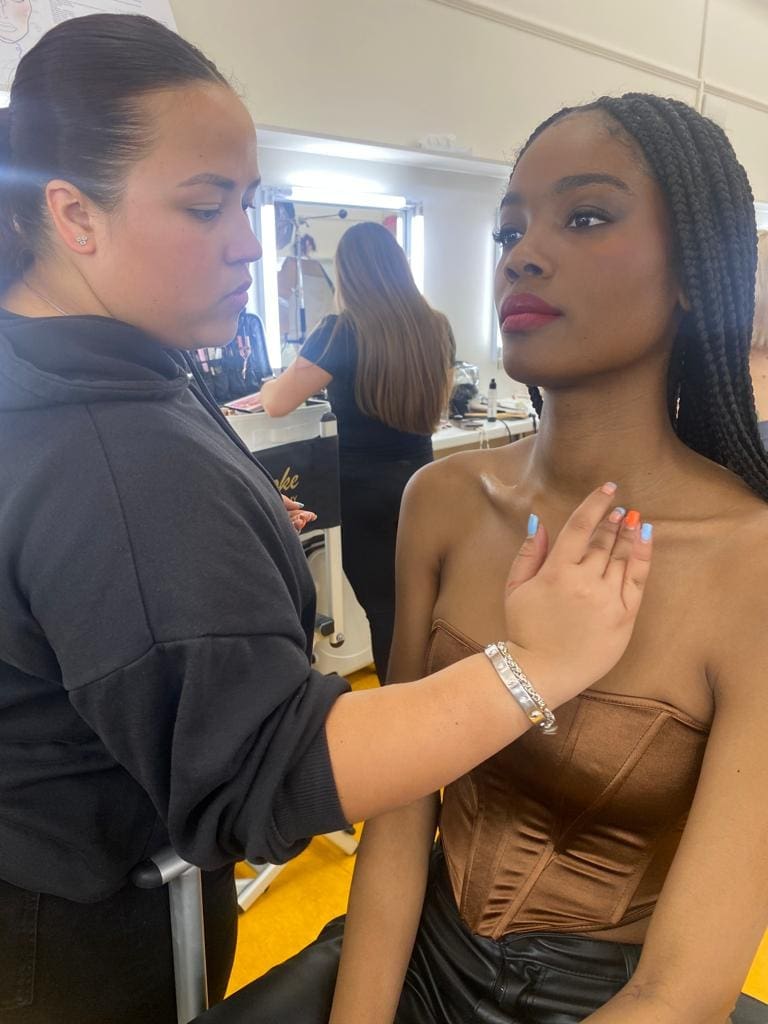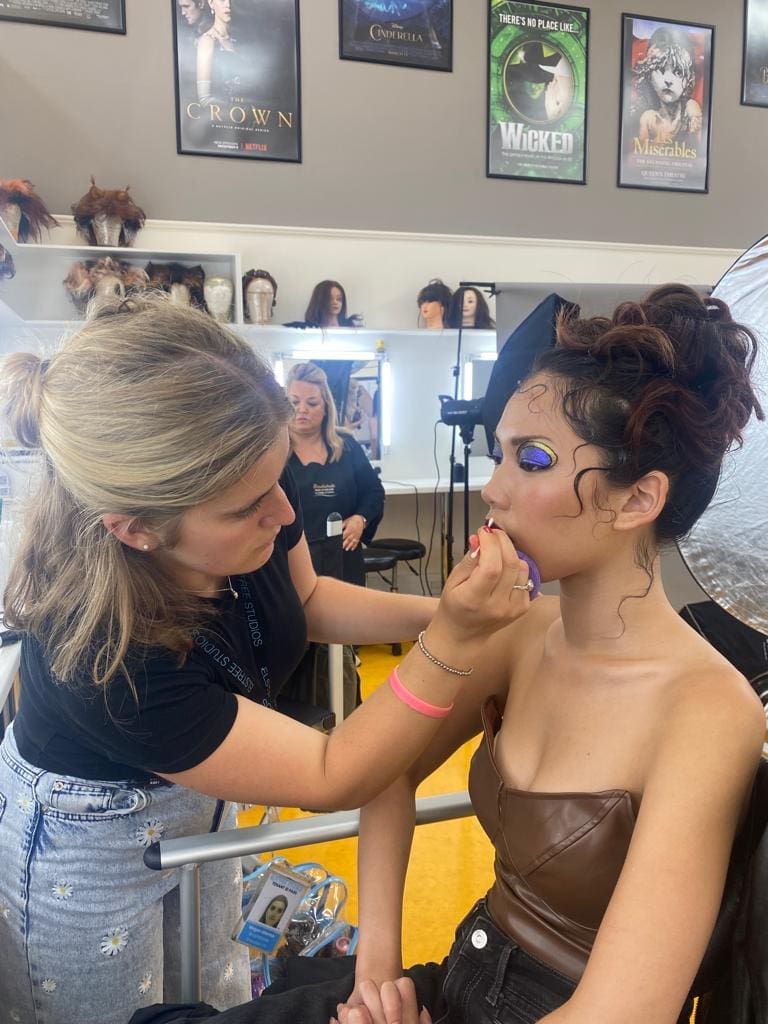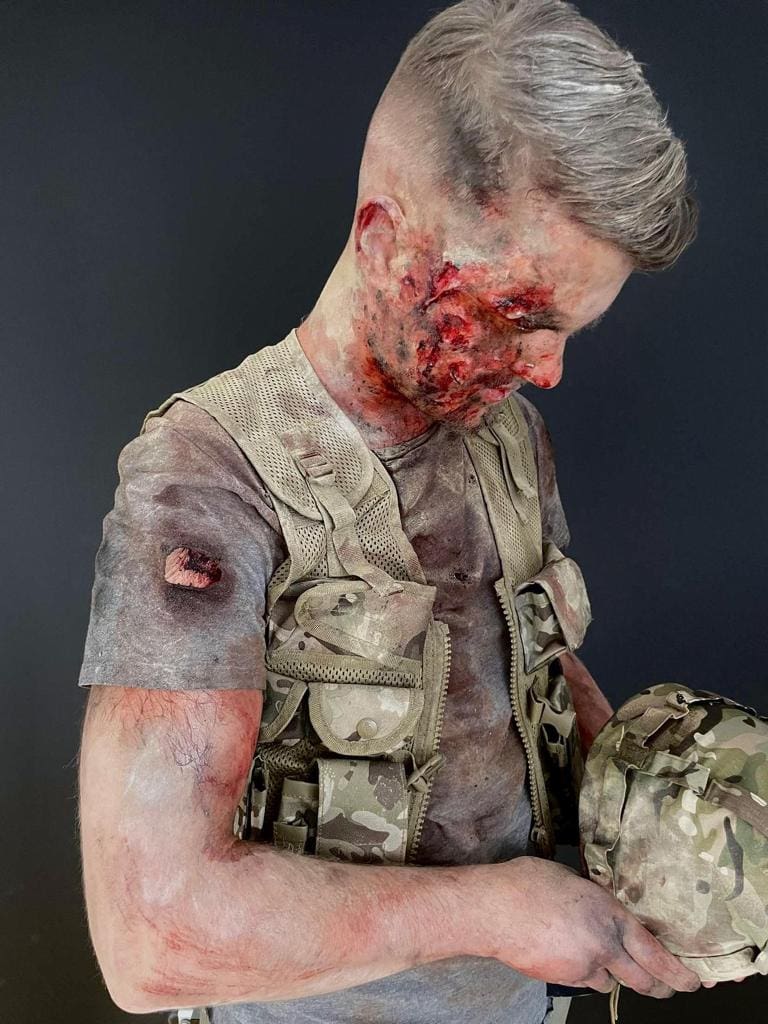 Crafting Professional Makeup Artists
Known for its superior professional training, Brushstroke has been a beacon of inspiration and motivation in the world of makeup artistry for over three decades. Cheraine Bell, the visionary who launched Brushstroke 32 years ago, set out with a clear objective: to provide industry-ready training that brings out the best in aspiring makeup artists. Our rigorous makeup training courses have resulted in numerous makeup professionals who are now making their mark in the global film, TV, stage, and fashion sectors.
Brushstroke's commitment to quality education is deeply rooted in the desire to empower students and support them throughout their makeup careers. This unwavering dedication has set the institute apart as a trendsetter in the field, so much so that many other schools and organisations have adopted the Brushstroke model for their own training programs.
At the heart of Brushstroke's approach is the "Brushstroke Blueprint." This unique approach is designed to meet the needs of both students and the entertainment industry, shaping the institute's professional training:
1. Studio-Based Training:
Brushstroke was the pioneer in providing makeup and hair training based within a film studio. This strategic decision facilitates students' learning in the very locations where renowned 'box-office' films have been created.
2. Extensive Facilities:
Boasting the largest makeup training facilities in the UK and Europe, Brushstroke offers ample space, including studios, workshops, and storerooms with an impressive collection of over 65,000 wigs. The institute also has a presence at Pinewood Studios.
3. Specialist Tutors:
Brushstroke's tutors are more than just teachers; they are acclaimed artists who bring their creativity, technical skills, and professional experiences into the classroom. Their international experiences and language skills lend students a broader perspective of the industry.
4. Diverse Course Offerings:
Brushstroke offers meticulously designed courses that provide thorough and professional training in makeup and hair techniques for people of different ages and backgrounds. The institution welcomes everyone from school leavers to career changers and existing industry professionals.
5. Employment-Ready Training:
Brushstroke's commitment to 'employment-ready training' goes beyond just makeup and hair skills. The institute includes business-focused classes in its curriculum, guiding students on managing taxes, developing portfolios and CVs, personal presentation, and job hunting.
6. Work Experience Opportunities:
Brushstroke's students frequently have opportunities to gain real-world work experience. Although not guaranteed, these opportunities arise when tutors require assistants for their own projects, providing students with a chance to apply their skills in authentic productions. Our courses are private fee-paying courses. Our courses are private fee-paying, with limited spaces so we need to make sure we take on the right students to attend our classes, they need to be enthusiastic to learn and want a career in the industry leaving with a BTEC Level 3 Makeup & Hair Diploma plus an option to take a HNC. Our current two-year students started to work in year one and can now start adding their achievements to their CVS…
Wicked (2024 film)
1000 Blows (Disney)
Eastenders (BBC) contracted make-up and hair trainee.
The Crown: Series 6 (NETFLIX)
A Quiet Place: Day One (2024 film)
Strictly Come Dancing (BBC)
This Morning (ITV)
National Television Awards
Guessable?
7. Life-Long Learning & Qualifications:
Brushstroke's commitment to its students extends beyond their course completion. As part of the Life-Long Learning initiative, graduates can join any of the institute's sessions for free, either to refresh their skills or learn something new. This continual connection to Brushstroke helps graduates stay motivated and focused, ensuring they find jobs that best suit their skills.
Please contact our head office 01344 635 522 if you would like to know more about our courses.