Make-up artist Elizabeth Rita is famed for her work across music, TV, editorial and advertising. Since graduating from Brushstroke, she's worked hard putting her skills and talents to good use. She's now built a really good career as a make-up (and hair) artist.
The list of brands and celebrities she's worked with is enviable. She's much in demand by beauty and make-up products such as Nivea, Dove and GHD. She works regularly with celebrities and musicians like Jonas Blue, The Vamps, Jennifer Curby (Call The Midwife) and Rita Ora. TV work includes the top reality and talent shows: Strictly Come Dancing, This Morning, X Factor and Britain's Got Talent.
So we felt an interview with make-up artist Elizabeth Rita was long overdue and this is what we learned.
I came to make-up via theatre design
I became interested in make-up while studying theatre design at Birmingham University. A visiting prosthetics teacher helped me realise that transforming people's faces, and helping them get ready to perform, was more my thing. So, after gaining my degree, I went straight to Brushstroke. I was 21 by this time so the intensity of the syllabus on the 9 month make-up and hair course suited me perfectly.
Variety is very important to me
My make-up assignments are mostly beauty and fashion based. This means my work is really varied and I'm used to switching to different studio environments – TV, photography, music and commercial. In fact, I thrive on such a mix of clients. One minute I'll be concentrating upon a fast-moving reality show, like Strictly. The next week I could be working on an intense 2-day photoshoot. Or interpreting the vision of a musician such as Rita Ora – and then creating the look for her. I also have a busy bridal business. This calls for a completely different mindset so that I achieve the very best I can for people on their very special day.
It's all styling and hands-on make-up and hair but it means I have to be super-prepared for every skin tone and hair type – for men and children as well as women.
What's in my bag? Brushes and a spreadsheet!
I know – not what you'd expect a dyslexic make-up artist to say is it?! I like to prep – it's as simple as that – and being dyslexic is just something I have to work around (with my husband's proof-reading). You learn very quickly that once you get beyond trainee level, you have to take responsibility for your own work because everyone else is busy! So, for projects with more than one client involved – such as weddings and commercials – planning helps the day run smoothly. I often hire assistants to help me so I have to know who's doing what, when and with which client.
For weddings, in addition to the bride and groom, I'm often working on make-up and hair for all the main 'characters' – bride, groom, bridesmaids, mothers of the bride and groom… It has to run like clockwork otherwise I'm giving the couple more to worry about. I always feel anticipating the needs and wants of a bride and helping her make decisions is really good training for make-up artists. That's where the spreadsheet comes in – to reassure me that my part of the project will be on schedule.
Get on the same wavelength as your client
Photographers and art directors all work differently but the most important thing is to get on their wavelength really quickly. Then you can channel their vision into your work. Usually, I'll get mood boards, ideas of clothing and maybe some early shots of backgrounds and the model or performer involved. Then I can come up with 20 or so different ideas so my clients can see how even the simple treatment of lips and eyes can totally change a look. This is the stage when you can make sure you are all on the same wavelength. Everyone involved is creative but specific ideas need to work together. Nothing beats doing the make-up and hair but I love this part of my work –  planning, consultations and the whole joint team effort involved.
It's all styling and hands-on make-up and hair but it means I have to be super-prepared for every skin tone and hair type – for men and children as well as women.
Don't 'bring it with you to work' – in other words be nice and, if you can't be bubbly first thing in the morning, at least be pleasant and have a calming influence on everyone.
Don't be a mess – you're in charge of other people's faces and hair so inspire confidence.
Be ready – don't just turn up and hope to wing it. Do a spot of background research, (and being dyslexic isn't an excuse for not being prepared).
Having good all round hair skills will get you hired way quicker than just make-up alone.
As my mum and dad said "Do your best." Always.
This is where I am now
I love what I'm doing at the moment – the variety, the people, the focus on beauty and fashion and making people look and feel good. I'm also doing a lot of teaching and presenting which means I can share my passion for what I do. Oh, and did I say how much I love working with curly hair? It's a skill on its own but it really comes in useful because people with curly hair – and that includes afro – are so happy if you 'get it'!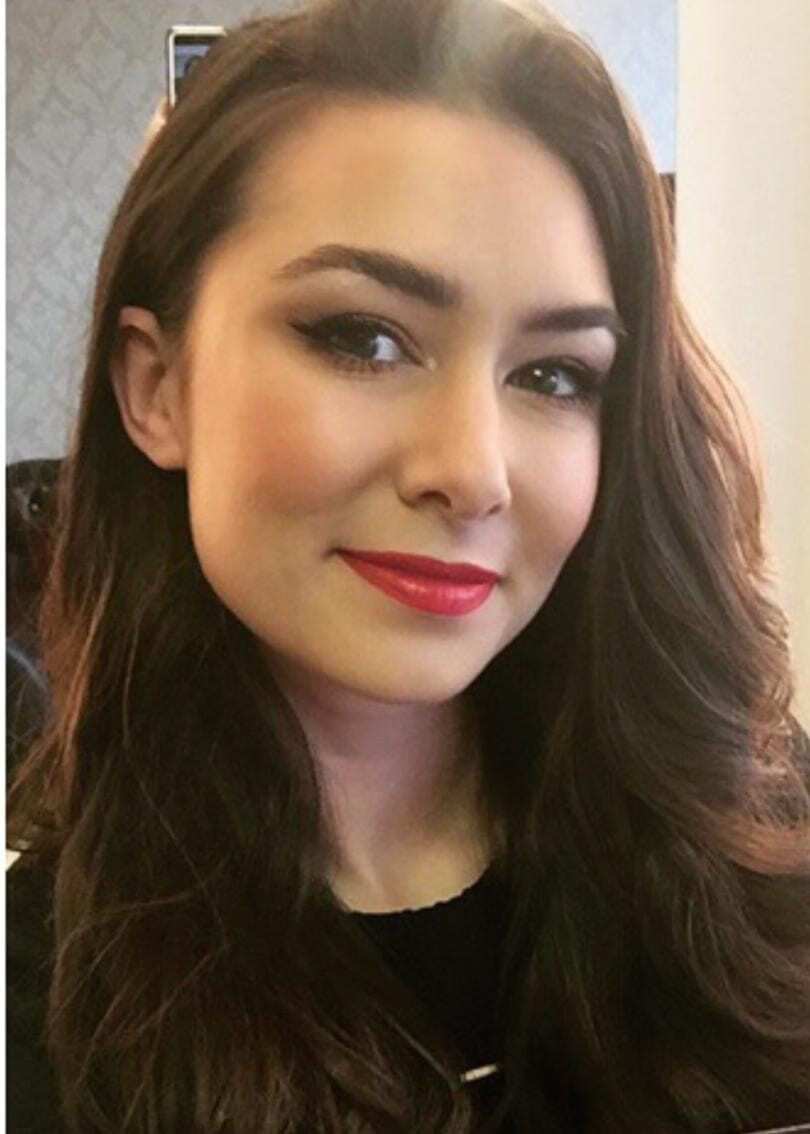 Our thanks to the lovely make-up artist Elizabeth Rita for her time.
We're looking forward to welcoming her to Brushstroke for a workshop with the students later in the year. Not just to share her skills and ideas but also her passion. For example, what gets her through the kind of difficult day we all have from time to time? (When we ask this question of other make-up artists we get answers like chocolate, coffee, a glass of wine, etc.) Elizabeth's answer? "I just love being a make-up artist – I want to keep on learning, trying out different things and just do better. That's what keeps me going."
You can find and follow Elizabeth in a number of ways:
There's also a great video of Elizabeth answering skincare questions backstage at The Voice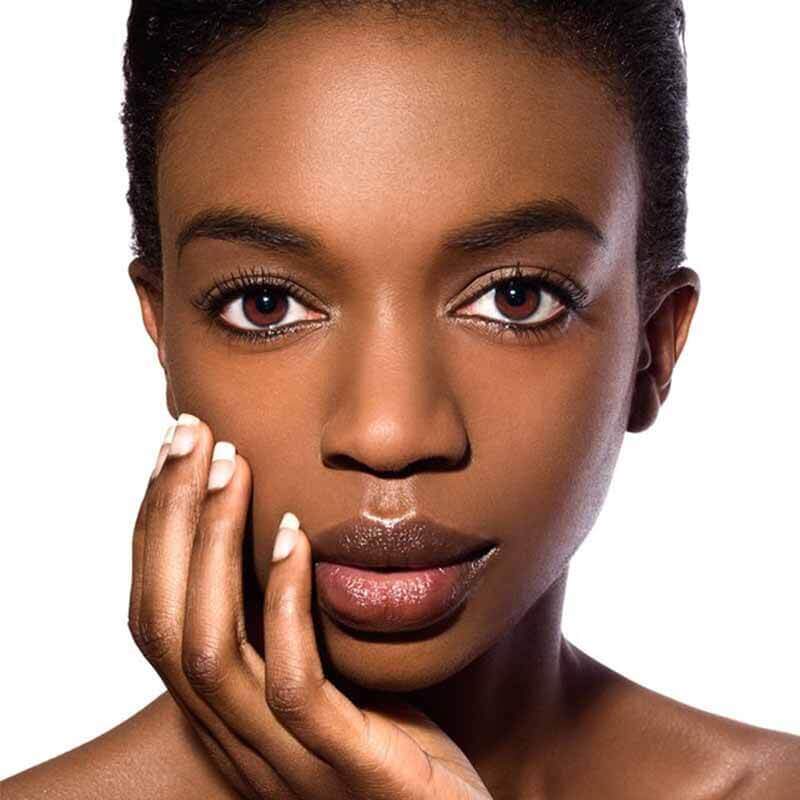 2 Year Makeup & Hair Course (BTEC, Level 3 Diploma)
Our most thorough training to prepare you for a career as an artist in TV, film, stage and fashion.