Are you interested in beauty as a career option? Maybe you're already working in a salon or doing some freelance work with your own clients. Perhaps you just want to
change career
and are exploring training opportunities. Great thinking. Beauty is a serious career option for sure – but don't stop there! Broaden your horizons with make-up training. Beauty
and make-up 
is a much more powerful and exciting partnership. Go beyond helping people prep their face for whatever event they have in mind. Help them create the whole look – the beauty regime – then the make-up and hair.
If your background is in manicure, lash extensions, waxing and tanning, then make-up is the next logical step to complement these skills. We have a course that's perfect for your needs – one that embraces beauty therapy then truly completes your skillset with professional make-up and hair training (more of this later).
Then who knows where this could take you? Your bridal and party client base could build nicely. Or, being a little bolder, how about branching out into photoshoots, and helping other professionals achieve their vision, such as fashion designers. Or seek work in advertising – from skincare products to toothpaste, there's always a need for natural beauty make-up artists.
There are plenty of glamour and beauty-based opportunities in TV and drama too (it's not all casualty and downbeat realism!). For example TV presenters and their guests, and red carpet events. Beauty and make-up artists are much in demand by actors and celebrities needing help to do their job – on and offset.
Your dream might be beauty therapy but with make-up and hair training, your complete skillset could put you centre stage of a fulfilling reality.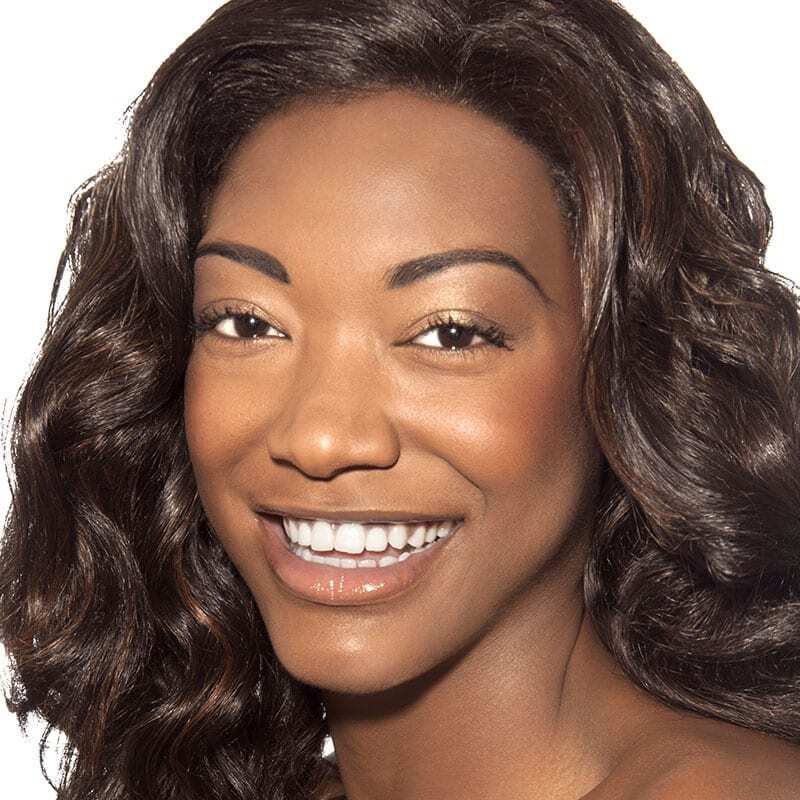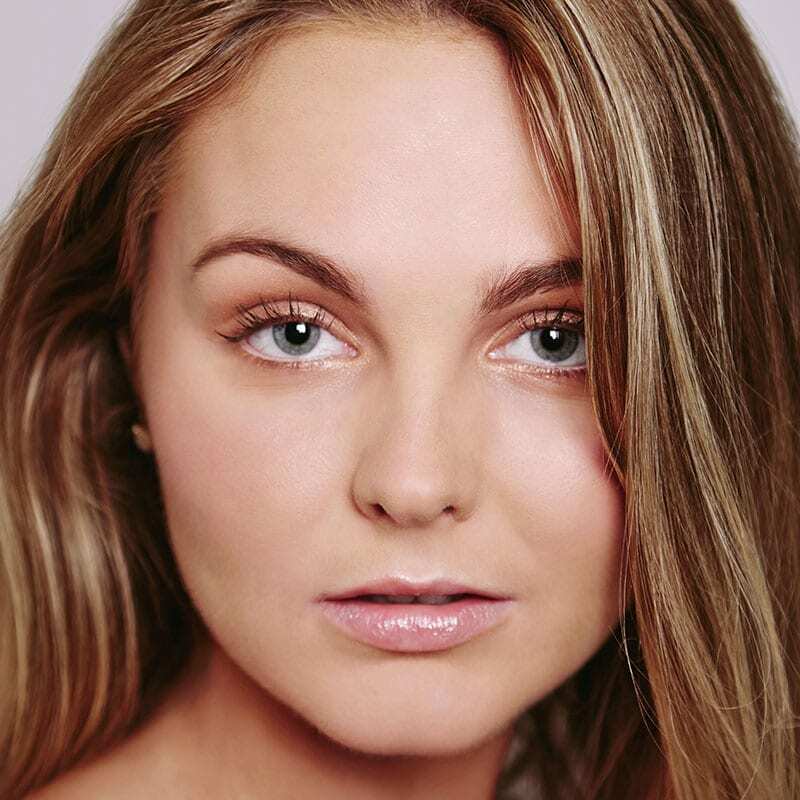 Beauty and make-up go hand-in-hand
You can quite understand why themed parties and weddings are so popular – it's an opportunity to be different. To experiment and move away from the everyday. As a beauty therapist, you want to be part of it, surely? You prep and pamper, creating the canvas for their 'look' – so why not finish the picture? Turn your skills to make-up and hair – and be ready to interpret and create a wide range of looks. That's the 'trouble' with the beauty industry is that it makes you want more!
The whole idea of taking someone from their perfectly pleasing day look and transforming them into an evening 'VIP', for example, is thrilling. You start with the fundamentals of beauty therapy – cleansing, toning and moisturising. Then you create (and we use the word 'create' intentionally) a really different look, one that suits them as individuals.
Beauty therapy skills, such as health & safety, hygiene and skin care, are critical initial stages for all make-up and hair artists. But then you need to go a stage further: anatomy. Getting familiar with face (and head) shapes and how to work with / enhance certain features are vital aspects of beauty therapy. This includes concealing skin scars and blemishes on the face and the body.
Take 10 very different people all needing 1920s make-up and hair – if you approach each one based on their individual characteristics you'll get the best outcome for each one of them. Eyes, brows, skin tone, hair, nails – all in perfect harmony. That's what beauty and make-up training should help you achieve.
Learn these beauty and make-up skills and the opportunities become much, much more interesting.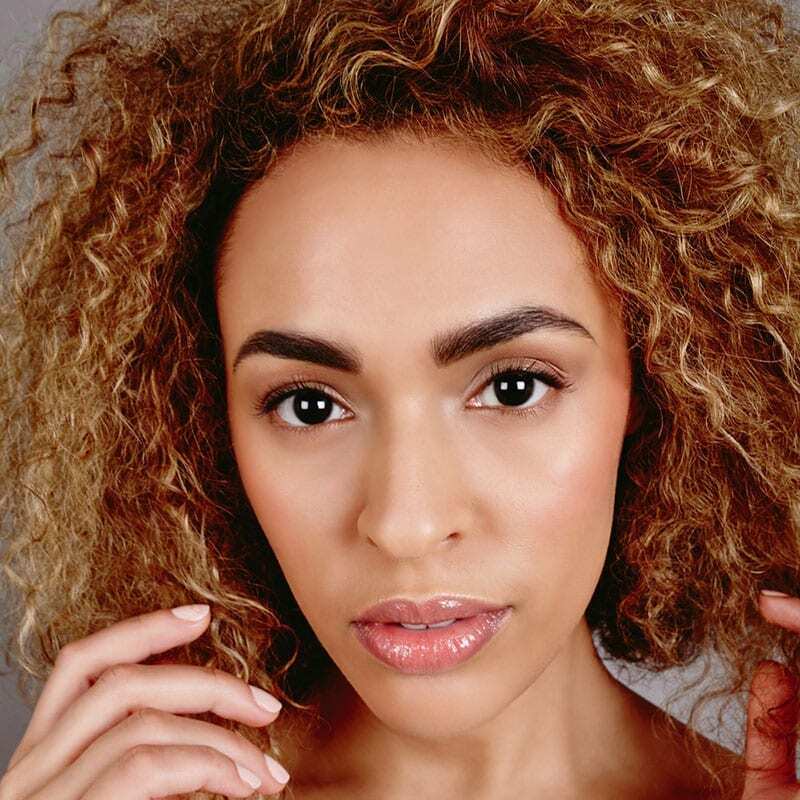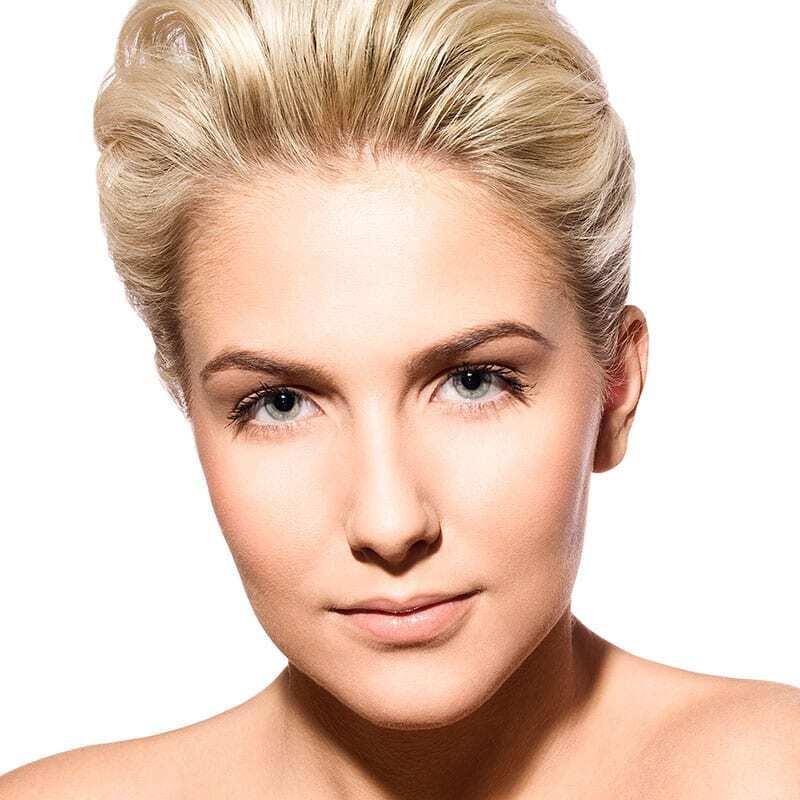 Training for a career in beauty and make-up
Knowledge of how beauty and make-up works together is fundamental to creating a planned look. When you're building anything you need the foundations in place. That's as true of constructing a 'look' as it is a house. Assessing the shape and type of eyes, lips and cheekbones is key to creating successful make-up. From natural to glamour, transforming how someone looks is as much about structure as colour.
Our 9 Month Make-Up & Hair ITEC course is intensive training to give you exactly the right combination of beauty and make-up knowledge and skills. And, at the end, you'll gain an internationally recognised qualification – an ITEC Diploma (level 3).
Carla Viljoen is a make-up artist who specialises in fashion and beauty – with a special emphasis upon skincare. She's also a tutor at Brushstroke and, as ITEC Qualification Manager, she is responsible for overseeing the syllabus.
Carla's skills and experience are a great example of the kind of beauty-focused make-up artist you can become. In addition to make-up and hair skills, she has expertise in nails, male grooming and children's make-up. She pretty much encapsulates the close tie between beauty and make-up.
"I love helping to shape students' futures and show them that they can have fun with make-up and help them to achieve beautiful and creative work. Learning the basics – such as skincare and facial structure – is so important. Before you can break the mould, you need to understand how it's made in the first place!"
Beauty and make-up: your training spec
Carla teaches beauty, fashion, photographic and editorial make-up and hair at Brushstroke. So, her idea of the key skills you need to learn to follow her into the industry is going to be pretty comprehensive:
Evidence and Collaboration: step-by-step guidance – before and after pictures; face charts, the product list, inspiration. Then conclusions and de-brief: how can you improve?
Techniques and Skills; sponge v brush, textures and effects.
Men's Grooming: it's not just women who care about their looks…
Product, Tools and Equipment: you need know what works best for different projects.
5. H&S: dealing with medical emergencies – yours and your clients'
6. Hygiene: sanitising, maintenance and care of products and equipment.
7. People Skills: relaxing your client (brides, designers, actors) and helping them perform
8. How to be a Trainee: how to be an asset from day one.
9. Business Stuff: how to make a success of self employment.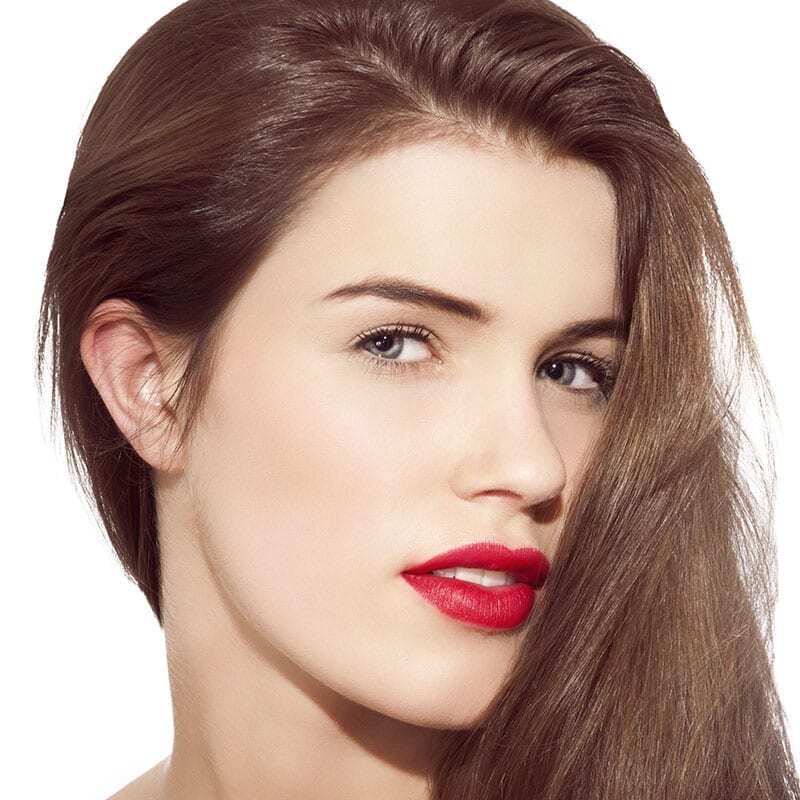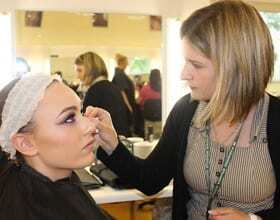 Carla Viljoen: "I love helping to shape students' futures and show them that they can have fun with make-up and help them to achieve beautiful and creative work."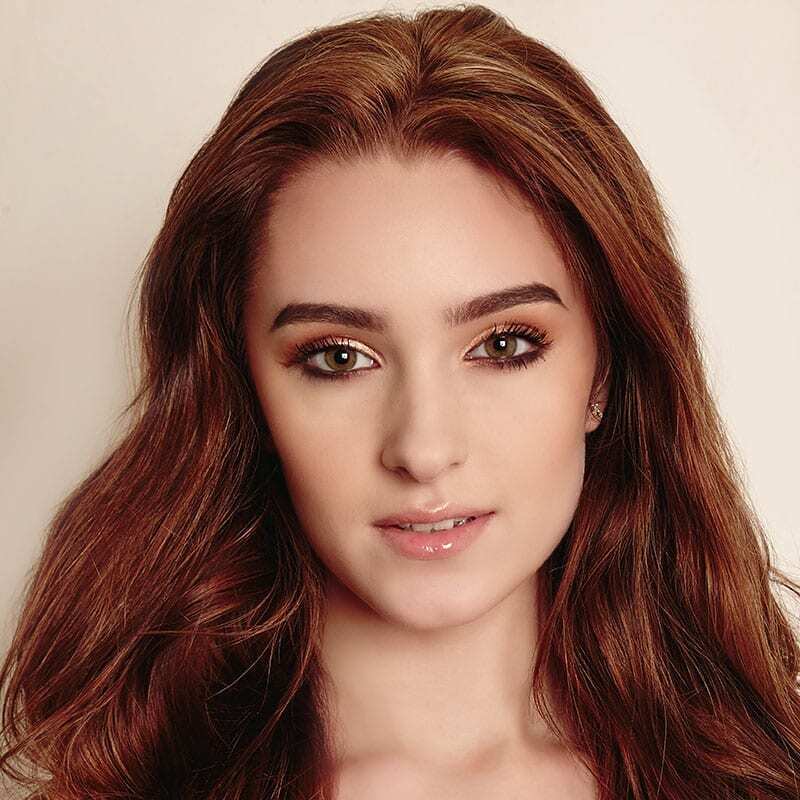 Career prospects for beauty and make-up 
So what could you do with your beauty and make-up skills? Brushstroke students graduating from our 9 Month ITEC course have taken many different career routes. Building up a bridal and personal client base is popular because it's a reliable way of earning an income while you practise your basic beauty and make-up skills.
Photographers, fashion shows, music videos are other areas of work and certainly opportunities for you to develop your love of glamour into a more quirky approach. For example, you're probably aspiring to be able to create the styling tricks of the wonderful Pat McGrath. Take her SS19 work "…rhubarb and custard delights on the Anna Sui runway with clouds of syrupy sweet hues buffed onto models' eyes, forehead and temples." (That's the make-up they're describing not the catering!)
Carla's own work has included famous faces such as Emily Blunt and Sophie Kinsella as well as advertising and editorial projects on TV and in magazines. In addition to her role at Brushstroke, Carla works for a London TV station where every day is different with authors, actors and politicians needing her beauty and make-up (and hair) skills.
Achieving a good work/life balance is very important to Carla particularly as she has a young family to look after. Being a freelance professional in an industry she loves goes some way to helping her achieve this balance. Our 9 Month ITEC Make-Up and Hair Course fits the short timescale needs of people with family commitments or wanting to make career changes, but who still want the reassurance of relevant and professional training.
The right beauty and make-up skills will help you build a fulfilling career
The right  beauty and make-up skills will help you build a fulfilling career. Learn the basics – the natural and glamorous – then, if you want, break away and move into quirky and spectacular. If you train at Brushstroke, you'll certainly have the confidence and capability to do so.
Bridal, party and salon-based work or TV, film, stage, fashion and celebrities. Mix and match. Just make sure you don't stop at beauty – train at the right school to be the make-up and hair artist too.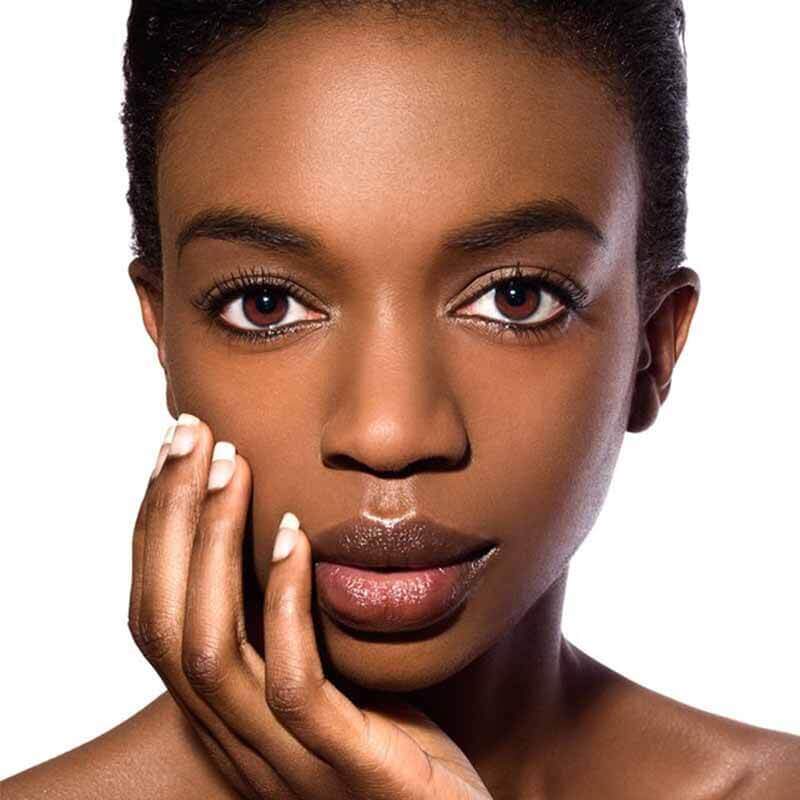 2 Year Makeup & Hair Course (BTEC, Level 3 Diploma)
Our most thorough training to prepare you for a career as an artist in TV, film, stage and fashion.