Professional Makeup Courses in 2023
Professional makeup artistry courses Brushstroke Makeup School can be transformative for your career. Enrolling in our top-notch makeup courses will equip you with the skills and expertise needed to become a leading professional in the flourishing makeup industry. With nearly 30 years of experience, our school offers a range of courses, including BTEC and ITEC programs, designed to cater to aspiring makeup artists of all levels.
Professional Makeup Courses (BTEC, ITEC and HND Courses)
Our diploma courses prepare individuals to work as professional makeup artists in the film, TV, stage, and fashion industries. Whether you're just starting out or looking to change careers, Brushstroke has you covered with comprehensive training that includes both makeup and hair-styling skills. Our 2-Year Make-Up and Hair training can be supplemented with the 1-Year Hairdressing and Barbering Course or the HND Level 5 Diploma Course for even more extensive training.
Our students receive state-of-the-art instruction from experienced industry professionals, and leave Brushstroke with a well-rounded skill set, ready to tackle any challenge in the makeup industry.
Our syllabus is updated regularly to ensure that we're always up-to-date with the latest trends and techniques. Every student at Brushstroke receives their own Make-Up and Hair Kit to start their training. Additional equipment can be purchased separately.
You'll receive training across a range of applications including TV, stage, and fashion. Our makeup training includes instruction from specialist tutors, life-long learning support, access to well-equipped studios and wig rooms, guidance on creating a portfolio and CV, practical business training, and real life experience through apprenticeship opportunities. We have a dedicated page to showcase our student's progress and achievements.
Short courses are also available for those who want to get a taste of makeup and hair-styling techniques or refresh their skills. Browse our selection of taster courses and refresher courses to find the perfect fit for you.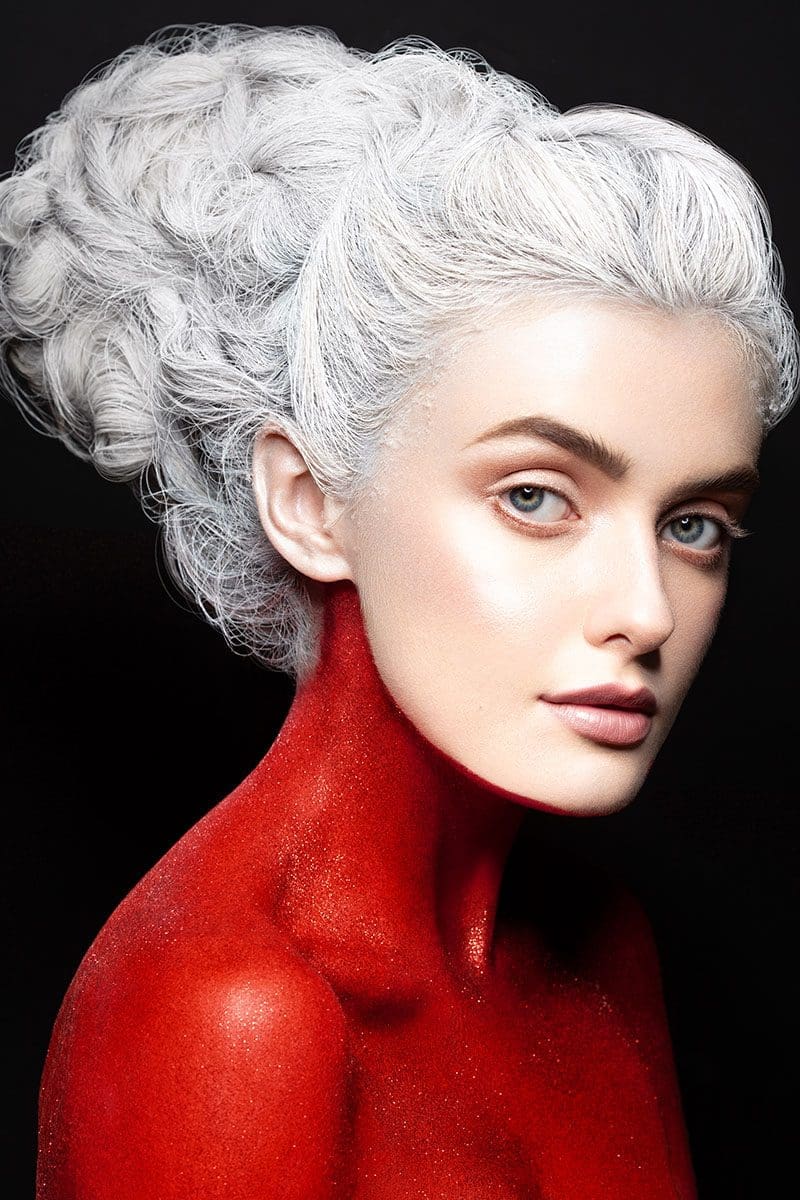 2 Year Makeup Course (BTEC & ITEC Level 3 Diploma)
Our 2 Year Makeup Course (BTEC and ITEC Level 3 Diploma) is the most thorough and comprehensive professional makeup artist course offered at Brushstroke. Split over 6 terms it covers a range of crucial topics for the film and theatre industry including period makeup, makeup for performers, wig making and hairstyling,  makeup application, mask making, fantasy hair design, production arts planning, production for theatre performance, and special effects and prosthetics techniques. This course is recommended for ages 16+ as a continuation of education from school, college or university.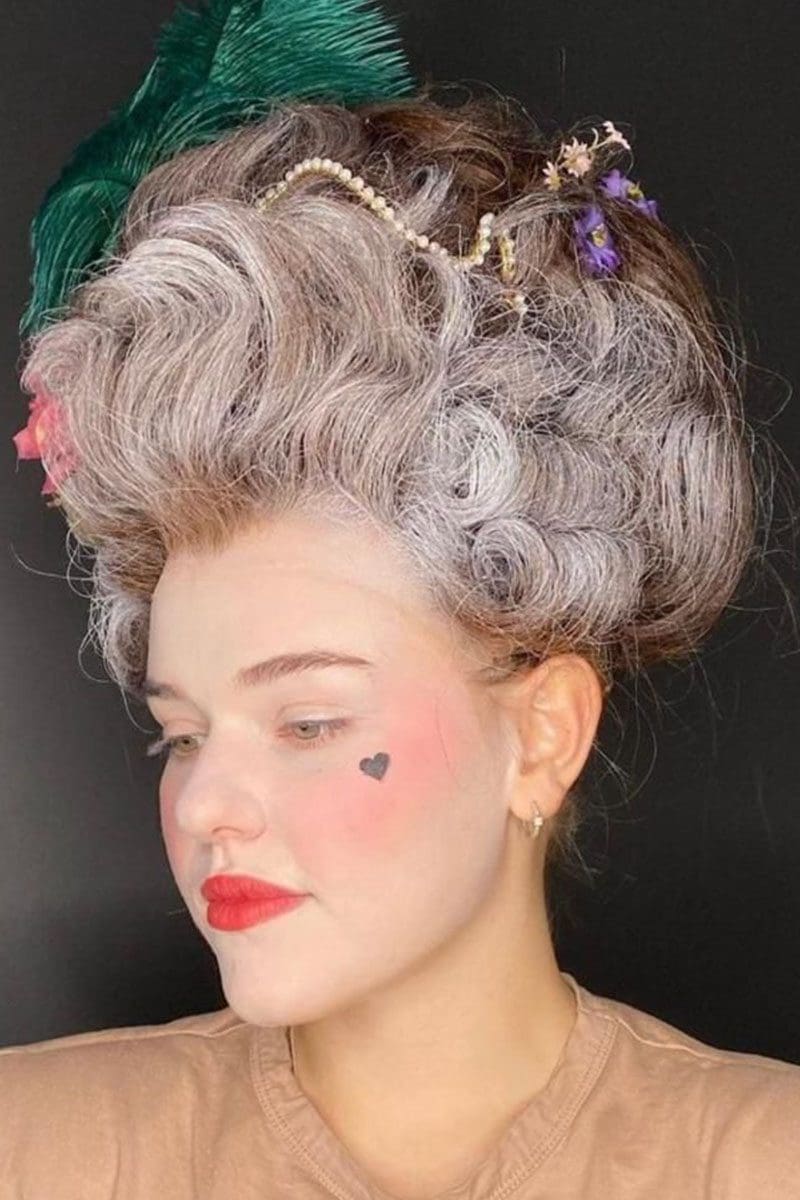 7 Month Makeup & Hair Course (ITEC Level 3 Diploma)
The 7-month professional Make-up and Hair Course covers the fundamental skills you will need to work as a professional hair and make-up artist in film, TV, Stage, and Fashion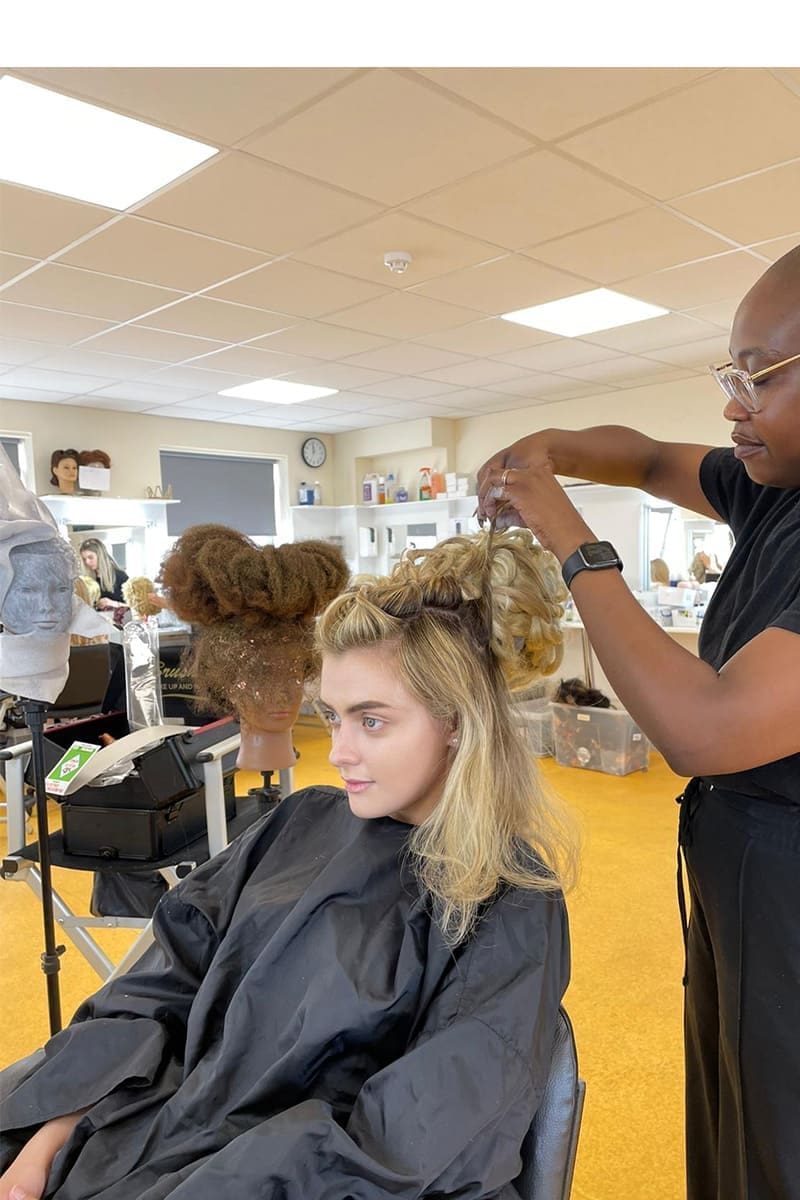 1 Year Diploma Women's and Men's Hairdressing and Barbering Course VTCT Level 2
Our 1 Year, VTCT (Level 2 Diploma), full-time Women's and Men's Hairdressing Course trains students in a highly sought-after skill set. The course is taught by Toni & Guy trained tutors so our students graduate with skills and expert knowledge to start work as stylists in hair salons.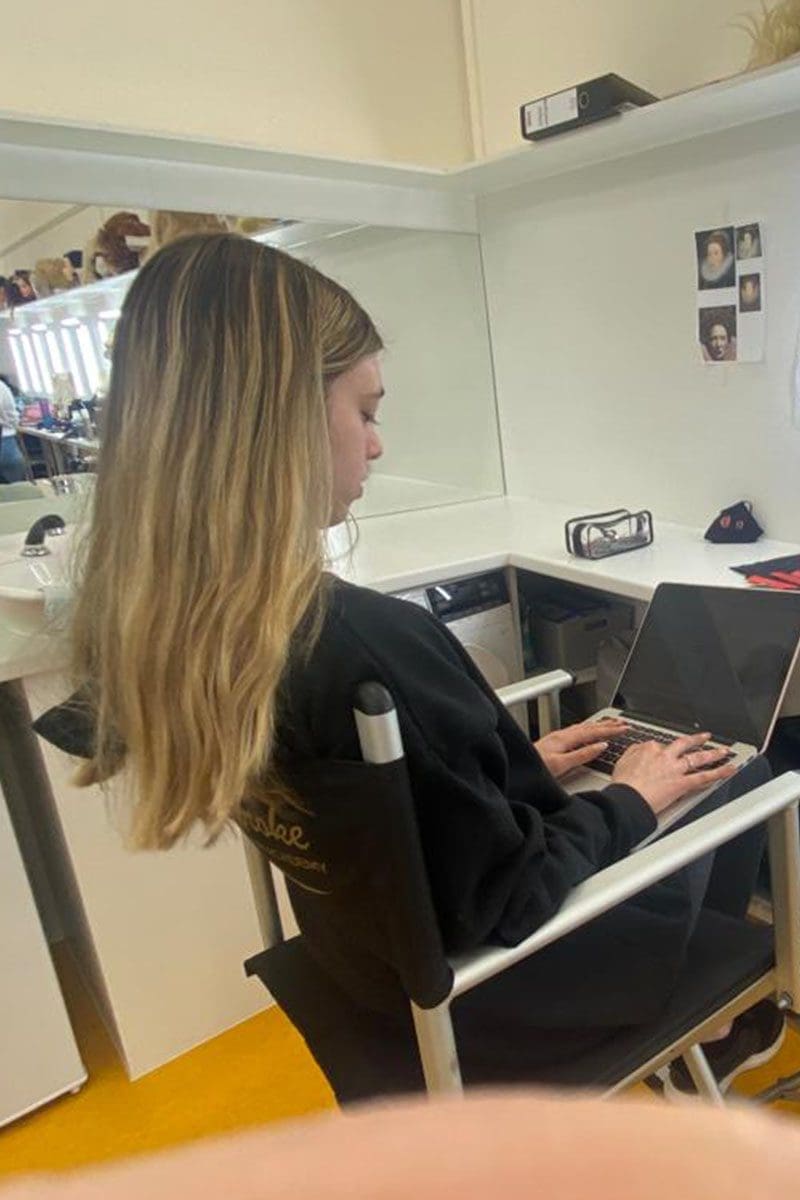 HND Level 5 Diploma: Performing Arts – Make-up
This specialist diploma course is a one-year extension of the 2-year BTEC Make-up & Hair Course, which is equivalent to the first and second years of a university degree.
About Our Flagship Course
2-Year Professional Makeup Course
Our 2 Year BTEC in Makeup and Hair consists of six semesters and is our most comprehensive and in-depth offering. You'll gain knowledge in a wide range of areas, such as historical hair and makeup, special effects make-up, stage make-up, wig and facial hair design and application, airbrushing, haircutting, and styling, bridal hair and makeup, afro hair styling, fashion make-up and hair, and photographic hair and makeup.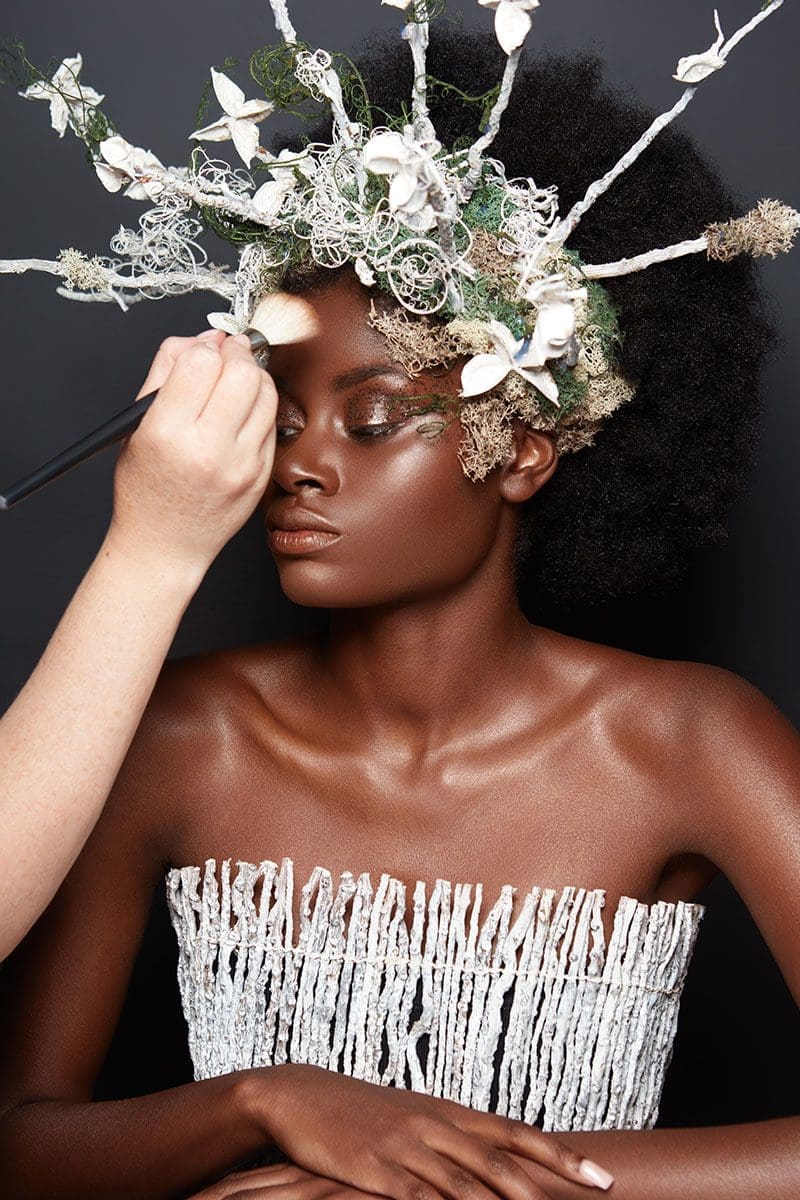 Why is it the right time to start a Professional Makeup Course?
The film & TV, fashion, and entertainment industries in the UK are booming. According to the latest data from the BFI, from January to September of 2022, there were 90,7 million trips to the movies in the United Kingdom; 158% higher than the same time in 2021, and 121% higher than the first three quarters of 2020. In fact, it was just 30% lower than the first three quarters of 2019, so catching up quickly with pre-covid levels. In fact, the UK is looking to double its studio space by 2025 with 20 new sites in the pipeline (a total of 6.8 million sq. ft. of new space).
There has never been a better time to pursue a career as a makeup artist, as the pitch continues to grow in popularity. The problem is that there are several professional makeup classes to pick from in the year 2023. They range in duration from a few days to many years. There are both part-time programmes that meet once a week and full-time programmes where students meet with instructors every day. University-based courses tend to be more theoretical but are still available. Some people go to makeup artistry academies or schools, which provide students with more hands-on training. Numerous factors should be taken into account. We figured a few pointers could make life a little simpler.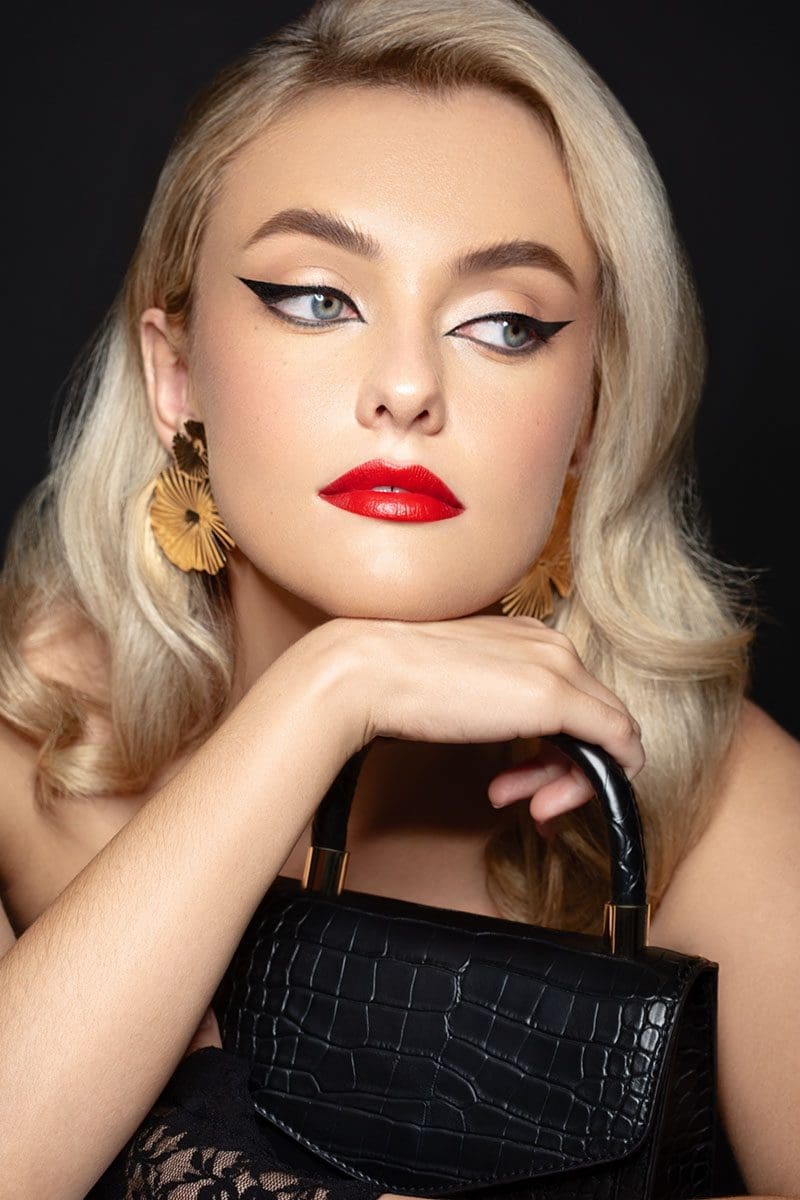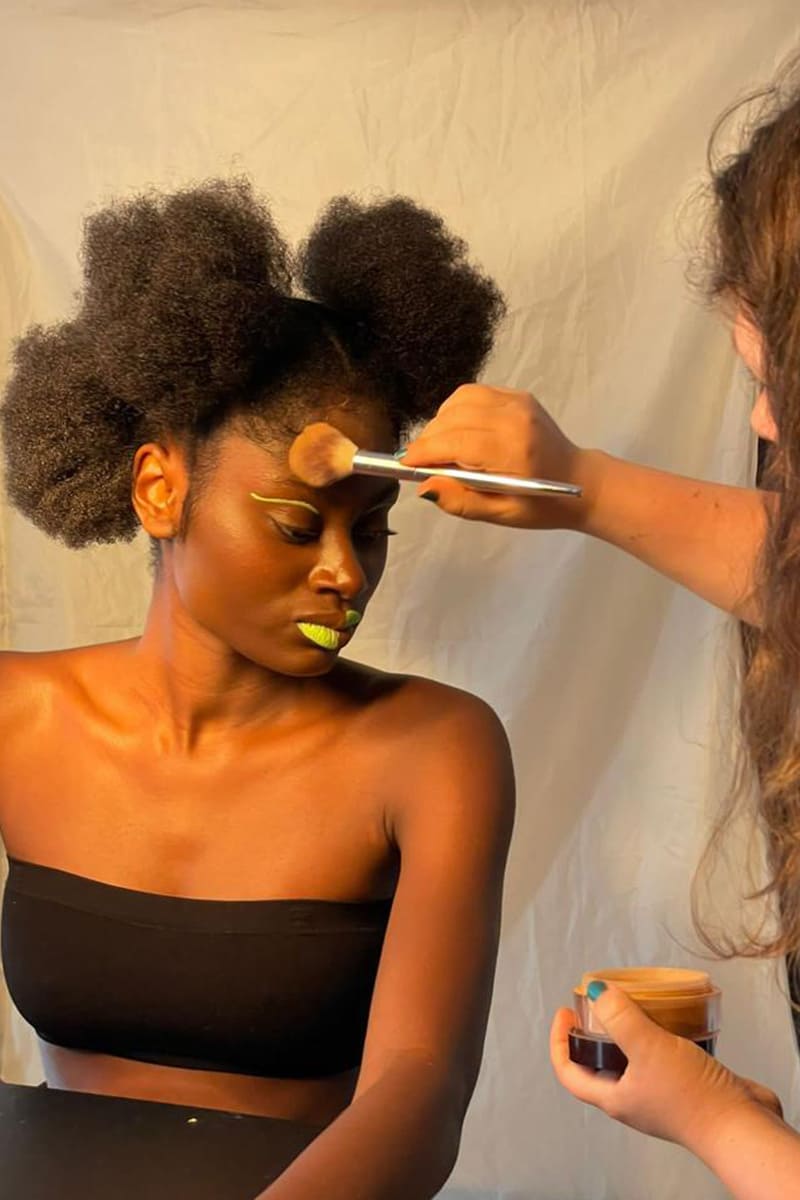 Choose a Professional Makeup Courses That Has Industry Relevance
Your choice of a professional makeup course and makeup academy is likely to affect the career you choose after you complete the course. You may not know this just yet, and that's absolutely fine – don't panic!
Part of the experience of studying at a makeup school is finding your true passion. You might, for instance, have a penchant for a career working with celebrities on TV and in film. Or perhaps you're more interested in the world of fashion and stage makeup artistry? There are many roles and paths to choose from and it's useful to explore them all. Ultimately though a good makeup course will help shape that decision and point you in the right direction.
What is important is to take your time to consider whether the course is suitable for providing employment prospects when you finish. The tutor experience and reputation of the school, its training facilities, and course material are just a few of the things worth considering in making your final decision. Have a look at the course syllabus, download a copy of the makeup school prospectus and have a look at some of the videos and reviews of each makeup school you've shortlisted. All of these things will help you in making a more informed decision. Ultimately though it needs to feel right for you – and that's what counts the most.
Choose an Established Make-up School
With the growth of online makeup courses in the past few years, the number of fly-by-night makeup schools has emerged in the dozens. You only need to search "makeup courses" on the internet to find them. Typically, these schools (or websites) lack the credentials, tutors, and proper training facilities to deliver quality courses. If the website lacks information about the course tutors, that's probably a red flag. Other red flags include locations that appear in numerous cities with no contact details, websites only offering online courses, and courses that take a matter of days to complete; particularly those with no contact details and just an 0800 number.
Professional makeup schools are open and transparent about their makeup courses and course tutors. Brushstroke has been in the makeup training business for nearly 30 years and we want first-time visitors to learn more about us and the work our students have done (see our gallery pics and videos showcasing some of our student achievements). However, websites only tell you so much, so we're also happy to offer you the real deal – a tour of our facilities. We accept tour bookings for anyone who is interested just hit the sign-up button below to book a tour.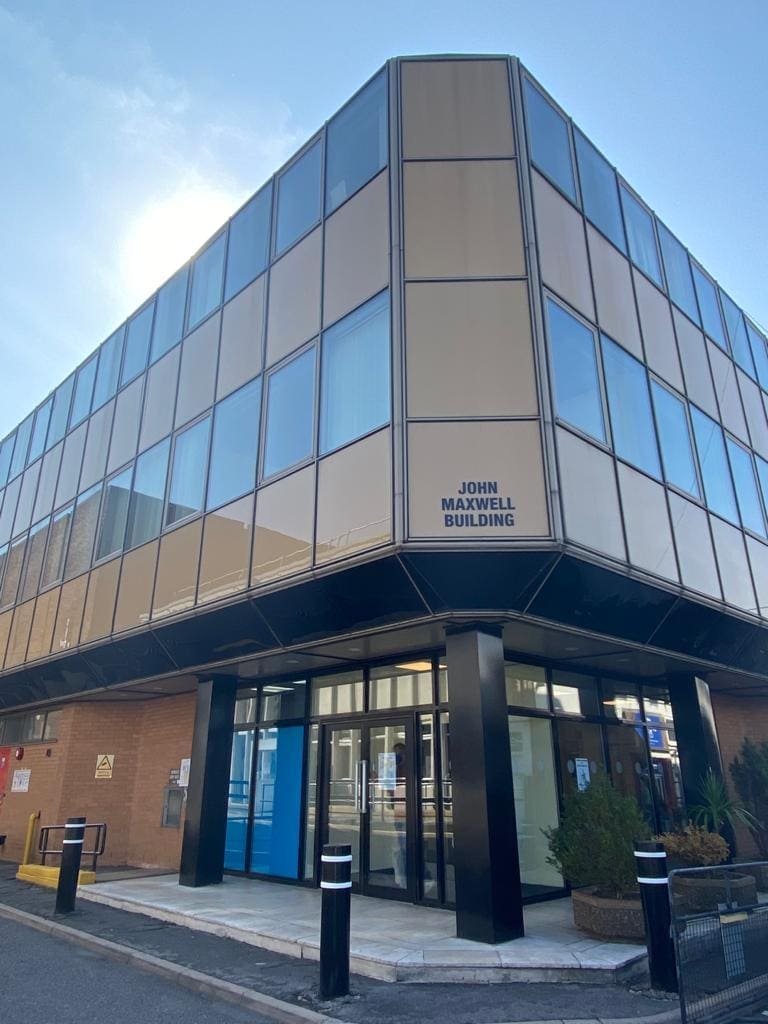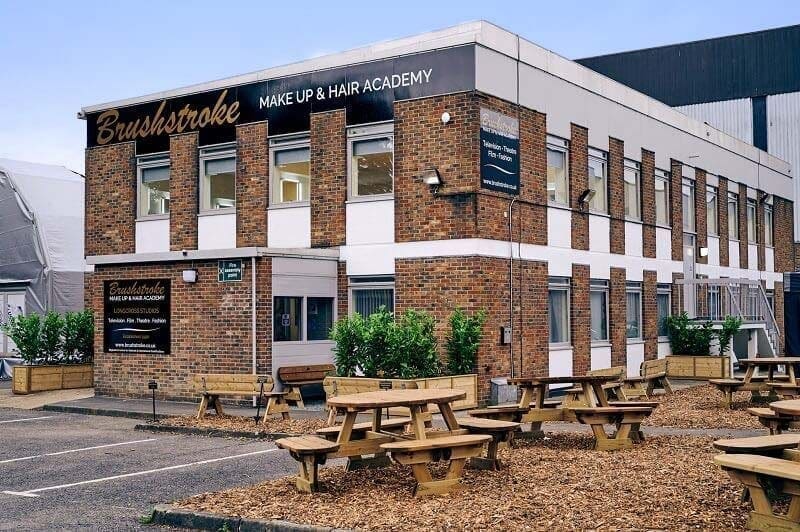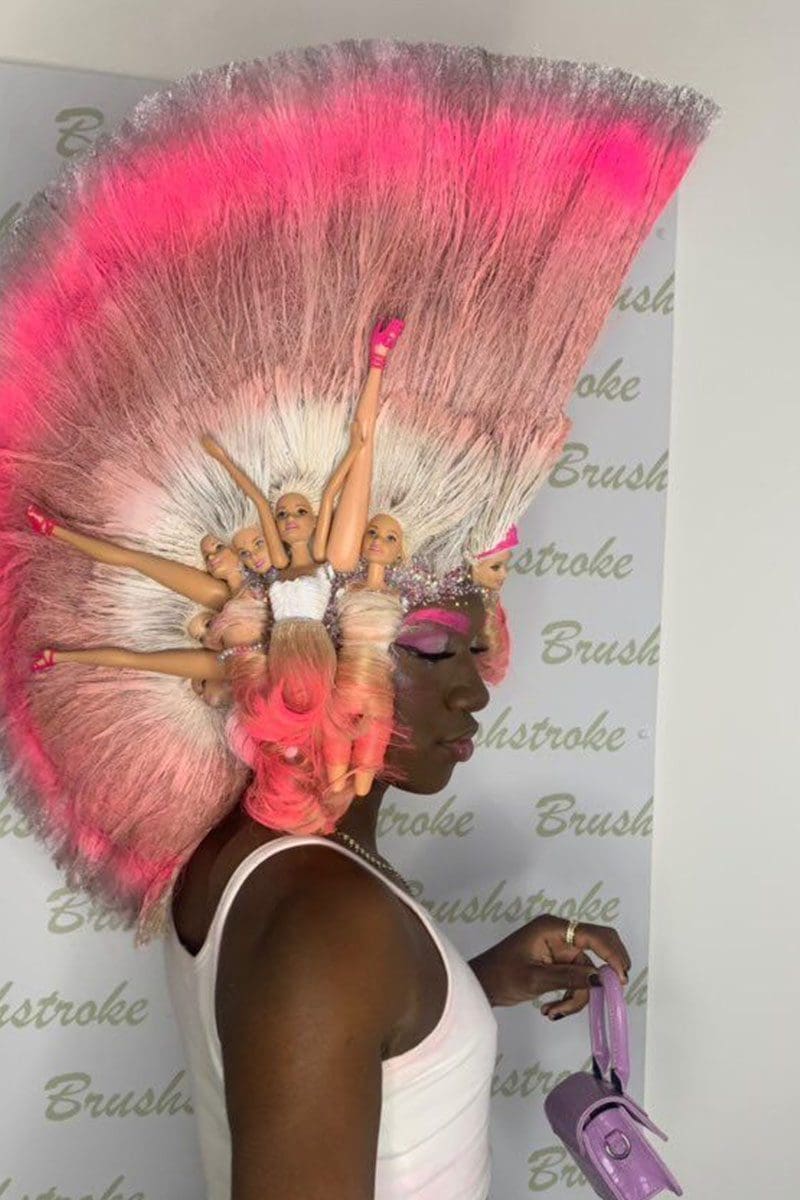 Look at Student Reviews
It's not just the facilities and reputation of a makeup school that matters, it's the people. If you visit a place that gives off good vibes, that's a sure sign that your course is likely to be enjoyable. At Brushstroke, we like to afford prospective students and visitors the opportunity to visit our facilities and see for themselves. That's the only way to truly get a true feel for what it's like, and it's inevitably what will help you in narrowing down your choice of the makeup school you want to train at, and the courses you want to study. This is a great chance as well to explore the facilities, talk to other students and look at the work of former students to get a better idea of the path you want to take.  
At Brushstroke, the welfare of all our students (past and present) is very important to us and we are always on hand to offer help and advice. For example, we make provisions for people with specific learning difficulties, such as dyslexia. We also offer ongoing support to every student once they have finished their course. If you have any questions, get in touch with Louise White our General Manager to find out more. Louise is super friendly and always happy to help with any questions that you have.
Review the Course Syllabus
If you're looking to study makeup, it goes without saying that you need to review the course syllabus. There are a couple of things to consider here. Firstly, how long are you looking to study? Is it a short course that you're after, or are you looking for longer, more in-depth diploma courses (BTEC and ITEC courses)? Longer courses give you a full breadth of skills, many hours of makeup training, and the qualifications to prove your worth to future employers. Shorter courses are helpful for topping up skills in particular areas – e.g. prosthetics or SFX makeup. 
A makeup degree is not just about theory and technical terms – it's about experience. Brushstroke offers the most practical, hands-on hours of training available as well as industry-standard certification. You don't just learn the skills. You learn how to be in the working environment. You learn about being self-employed and all elements of the industry.
Brushstroke's three full-time makeup and hair courses are structured around BTEC and ITEC programs. These are useful vocational qualifications for all age groups: school and college leavers moving on to further education, those with young families needing a term-time schedule, and mature students wanting the reassurance of professional training for a new career. The courses range from 7 months to 2 years to suit different career plans, and the syllabus can even accommodate students taking time off to re-sit school exams or work placements.
Our 2 Year Make-Up and Hair (BTEC, Level 3 Diploma) is the most popular because it offers an intensity of training over a practical period of time. In comparison to university courses of a similar nature, our students gain many more hours of hands-on training each week.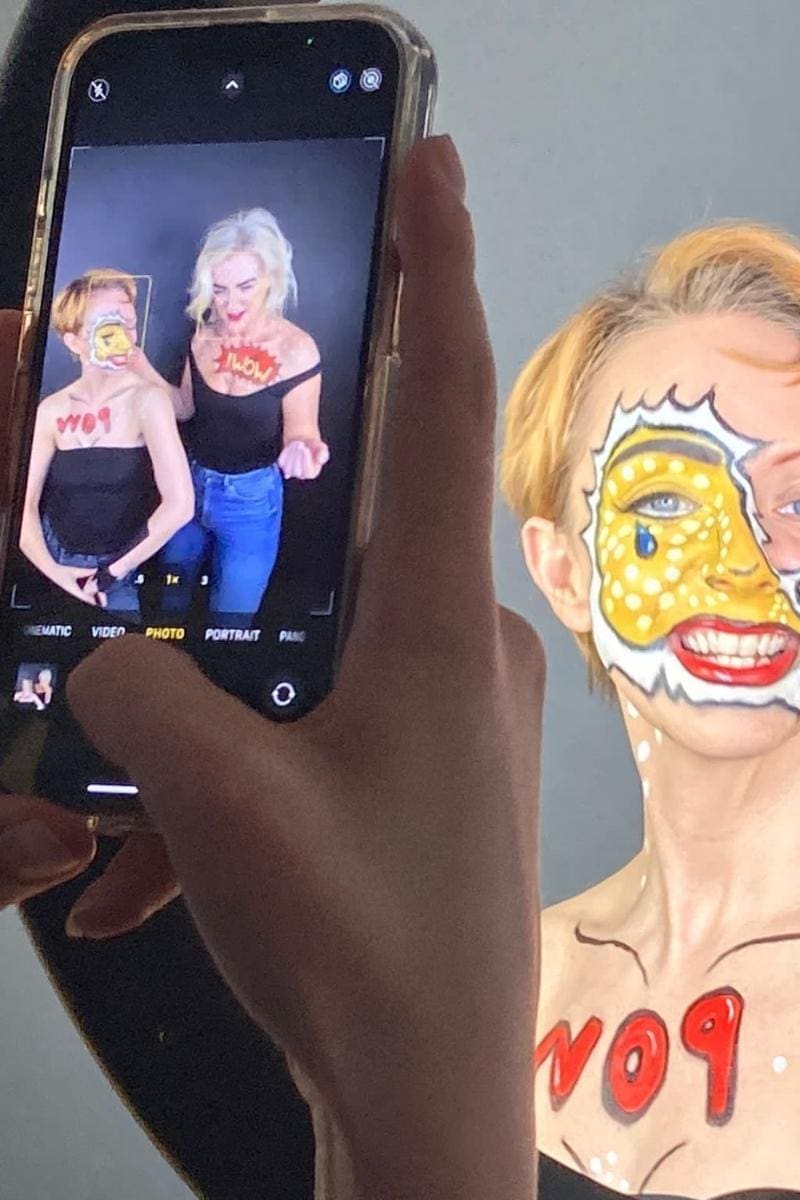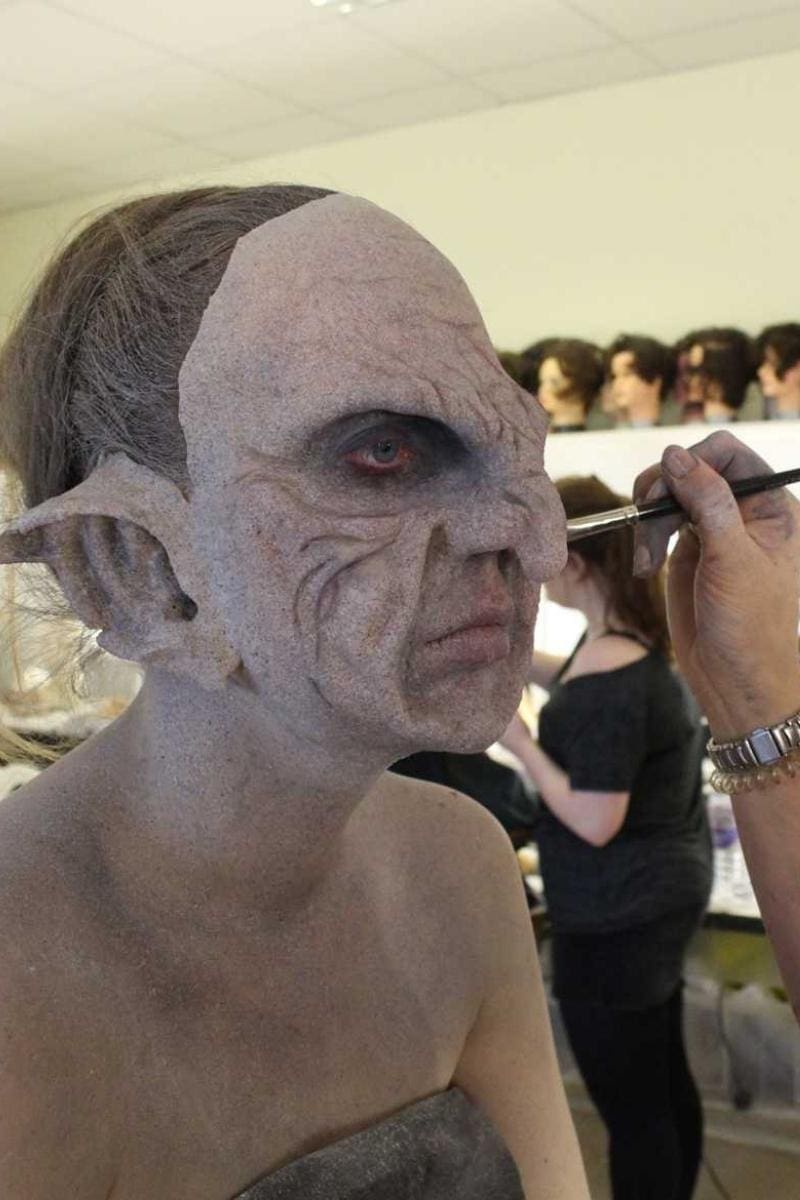 Look at the Training Facilities
After checking to see that it's established, you want to pick a professional makeup academy that has ample training facilities. Learning in the right environment is important. At Brushstroke our facilities are based at the famous Longcross and Elstree studios. We also have additional facilities at Pinewood. These purpose-built facilities are the largest in the UK and Europe, incorporating 4 make-up studios and storerooms (housing  65,000 wigs). This enables us to train and properly prepare our students for the constantly developing needs of the creative industries. The environment is open and spacious, balancing a structured educational format with relaxed, friendly learning.
Find a Course with a Good Range of Tutor Experience
The success of a makeup school is largely due to the people that work there. It goes without saying that the skills that you learn on a makeup course are only as good as the tutors that teach you. Reviewing tutor experience is important. If you're working with a group of fully qualified makeup artists, each an expert at what they do, then the chances are that you're going to learn a lot from them and gain some of those skills for yourself. For instance, if your aim is to learn special effects makeup artist techniques then have a look to see whether those are the type of skills the tutors have.
Brushstroke tutors are specialists in their subjects and highly sought-after artists in their own right. They inspire our students with their creative and technical skills, hands-on, practical training in make up and hair, as well as business-related guidance. Where possible, our tutors also offer students work placements. We're also fortunate that so many of our tutors have international experience (and foreign language skills) helping our students gain a wider perspective of the industry.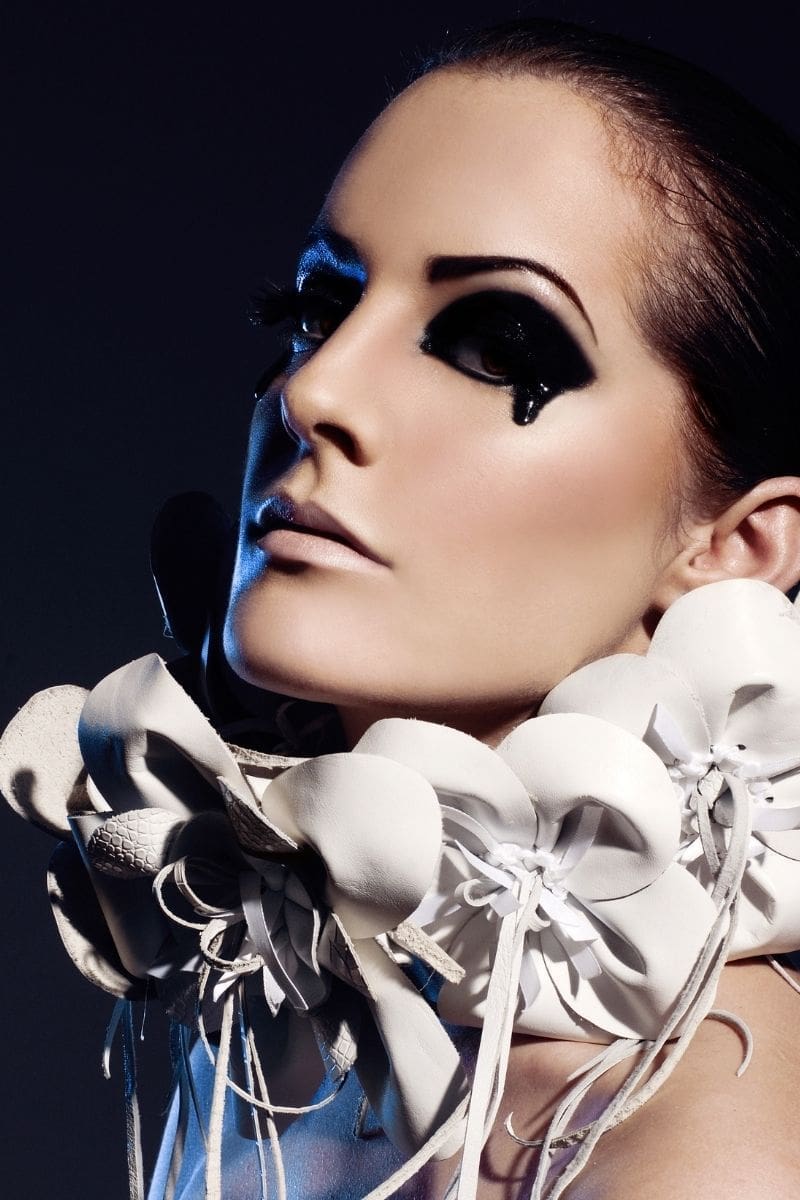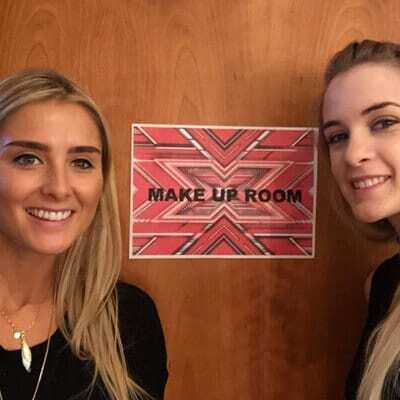 Review Graduate's Work Experience
There are many ways to find this. If you want honest unbiased reviews, look at the comments on Google and Facebook. What is the star rating of the makeup school? What has former and current students said about it? Are there any discussions about the courses? Many makeup schools also put their comments in a graduate section and some have interviews with former students. You can have a look at those students on Linked in and do searches to follow their career progression. If you want to find out more about a makeup school also look at their YouTube and Instagram channels. This is a great way to see what students are currently working on.
Hours of Training Experience
Practice makes perfect. Your success comes through practice and the number of hours spent training. There are some makeup courses online that run extremely short courses with very little training. If you're serious about building a successful makeup career you want to avoid those types of courses. Along with tutoring experience and the age of the school, you want to find an academy that offers many hours of solid training so that you perfect various aspects of the course be that fitting bald caps, perfecting your airbrushing skills, or doing more complicated tasks like special effects scars and creative prosthetic masks.
At Brushstroke, facilitating the very highest level of student achievement and continuing to be a key provider of core training courses in makeup and hair is very important to us. Each course is carefully designed in consultation with professional makeup designers and artists across film, TV, and fashion to ensure they remain relevant and continue to offer valuable training.
In addition to the most comprehensive and hands-on training in make-up and hair techniques, our industry-ready approach includes practical help and guidance. For example, business-focused modules (e.g. managing tax and accounts), portfolio and CV development, and personal presentation guidance. Contract work opportunities often arise through our tutors and many industry contacts, enabling students to not only test their developing skills but also put our training into the context of real, on-set scenarios.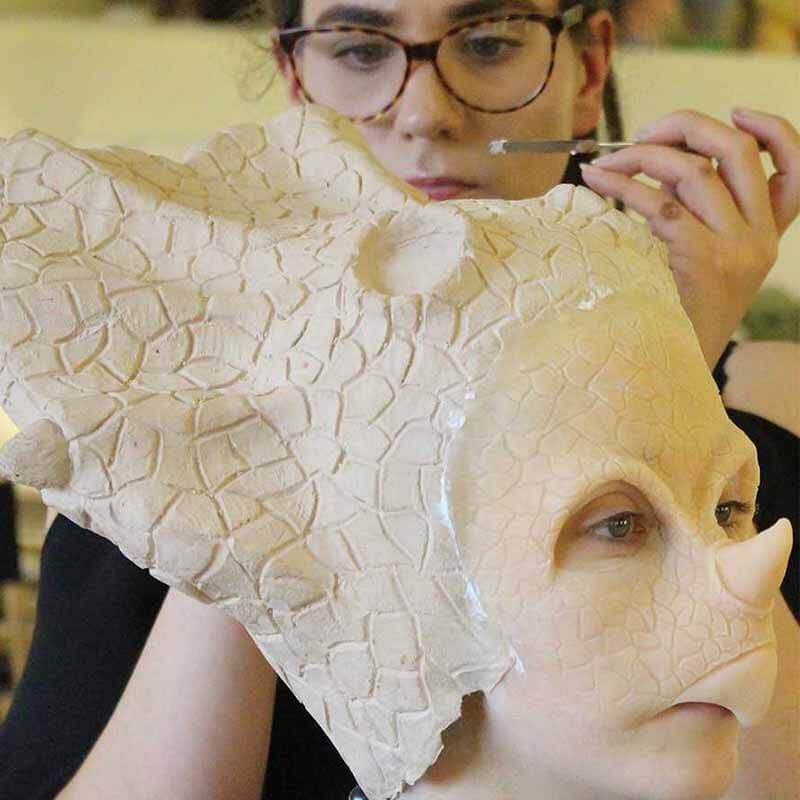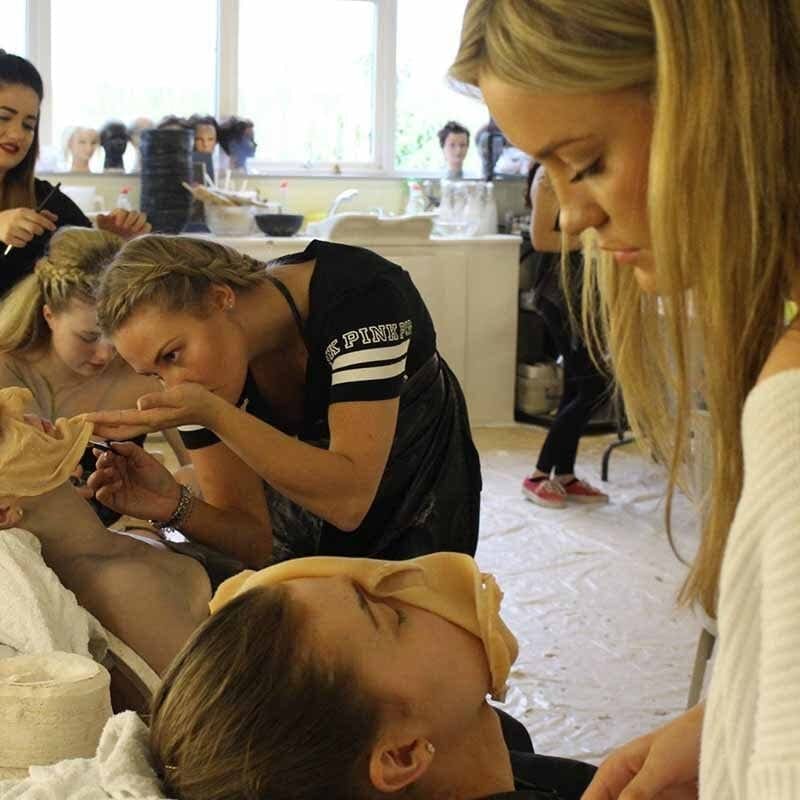 Location of the Makeup School
The location of the makeup studio and training facilities is important, but don't just pick the course that is closest to you. When you're working in the makeup industry you'll need to travel, so think about your course in the same way. Most importantly, you should pick a course that gives the makeup industry experience that you're looking for, and one that will give you the best hands-on training to develop your expertise.  If you're driving or using public transport, we're easily accessible from London Waterloo and Heathrow. We also have accommodation close to the training facilities, which is a particularly great option for international students. With students traveling from across the UK and around the world to join our London courses, we are a truly globally acclaimed makeup school.
Review Course Accreditation
Choosing an accredited makeup course will ensure that the course is high quality and properly vetted. Accreditation and reputation go hand in hand. Choosing an accredited course will ensure that you have something to show future employers and discuss in your work interviews on completion of the course.
Outside of the universities and colleges offering makeup courses, the brushstroke is also one of the few makeup academies with Bafta accredited courses. That means, unlike many universities, you get personal attention, many more hours of hands-on training, and the accreditation to boot. It's like having the best of both worlds.
In fact, Brushstroke is an approved training provider for BTEC and ITEC qualifications. Both these nationally recognized qualifications (ITEC is also internationally approved) equip students with the specialist knowledge, practical skills, and understanding that they need to progress as to make-up and hair artists in the film, TV, stage, and fashion industry.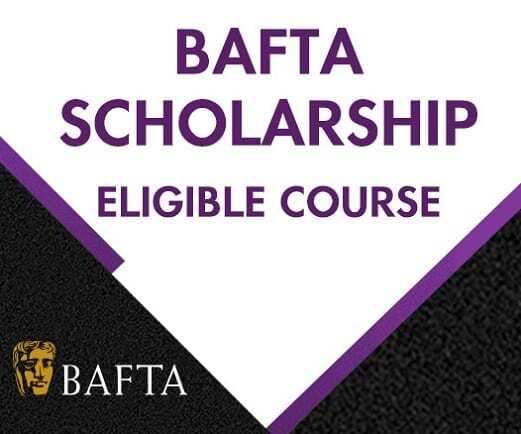 2 Year Hair & Makeup Course
1 Year Hairdressing, Barbering & Colouring ITEC Level 2 Diploma