Unhappy in your job? Chosen the wrong career path? It doesn't have to be like that. Every day people decide to take charge of their lives and work towards a job that makes them happier and more fulfilled while earning a good living. Retraining as a make-up artist is an excellent way to start on the path to a more fulfilling career.
Although Brushstroke is well known for training youngsters straight from school at age 16, we also have older students – career changers – who train with us to help them break into the world of make-up in film, TV, stage and fashion.
In this blog, we talk to Rosie Scott and Charlotte Trendell, both of whom trained at Brushstroke having 'discovered' make-up through different routes. As 'mature students', their experiences and advice are invaluable, and both are inspirational role models for the aspiring career changer.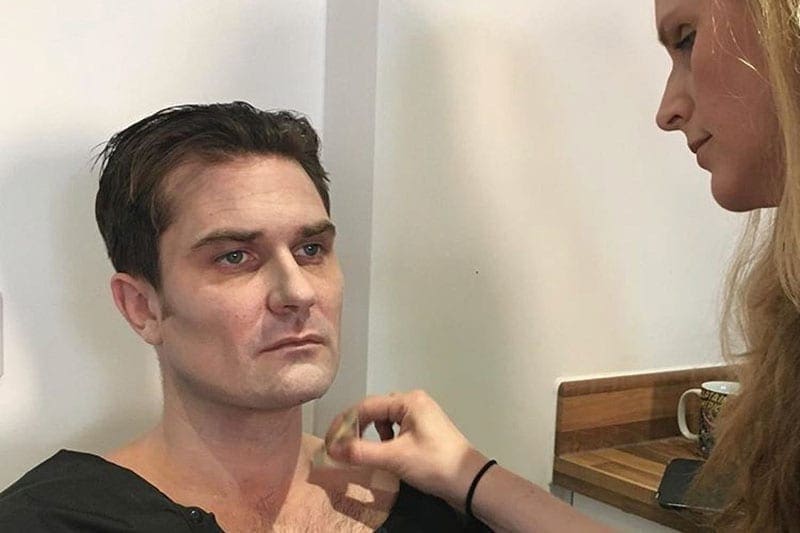 Charlotte working on Orchid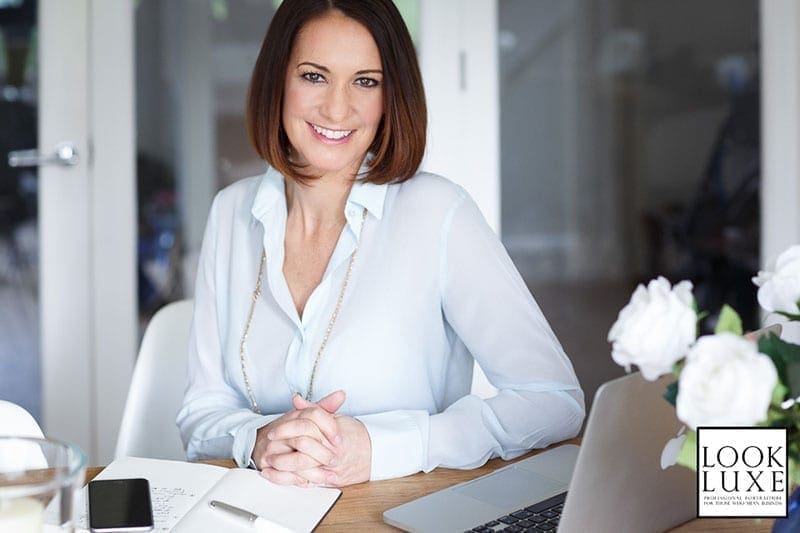 One of Rosie's corporate clients
Changing career could lead to job satisfaction
Both Rosie and Charlotte felt that changing career could lead to job satisfaction. Rosie Scott was in her 30s working in media sales when she decided she needed a complete change: "I was under intense pressure and feeling very unhappy so I took a step back and re-evaluated my life." Now in her 40s Rosie says she wouldn't have believed how satisfying the work is. "Don't get me wrong; it takes determination because you're responsible for your own income but once you get settled and work starts to come your way, there's nothing to match it for sheer satisfaction!"
Rosie had always liked the combination of make-up and creativity. She was already working in a friend's hair salon so it was natural for her to make the next step and consider re-training as a make-up artist.
Charlotte Trendell is another Brushstroke career-changer. Previously a fashion buyer with Selfridges, she left as she wanted to be more creative and was seeking job fulfilment. Unlike Rosie Scott, however, she had no idea that make-up artist was the career she would eventually choose.
Practical advice for career changers
Both Rosie and Charlotte have great practical advice for career changers, starting with "research, research, research" – whatever you decide to do with your career. Extensive reading – blogs, magazines, social media – attending shows (such as IMATS) and general networking are all important activities. The idea is to build up a picture of the career you could have and the best way to go about getting a foot on the ladder.
They both recommend talking to other make-up artists (particularly the more senior and experienced ones). They'll help you understand more about the work and how it might fit in with your particular lifestyle and any family commitments.
As Rosie said: "The more I researched the role, the more I realised it really is a career – and I had a realistic chance of building one for myself." Similarly, Charlotte started looking at short courses and a whole new world emerged. "Obviously I knew make-up artists existed but I didn't know a lot about the role in film and TV."
Put your work experience and maturity to good use
As a career changer you can put your work experience and maturity to good use. It seems that you have 2 important advantages over those joining the world of work for the first time. First, organisational skills. Both Charlotte and Rosie are good at time management having developed a flair for it earlier in their careers. Now, such skills help them manage their work efficiently – both as make-up artists and self-employed professionals.
A little bit of work experience and maturity helps when dealing with people too. For Charlotte it was knowing the best time to talk to other professionals, such as directors and actors, and not get in the way of them doing their job.
Rosie agrees: "Dealing with people is a key part of the job – being able to build instant rapport with those you've never met means you get invited back."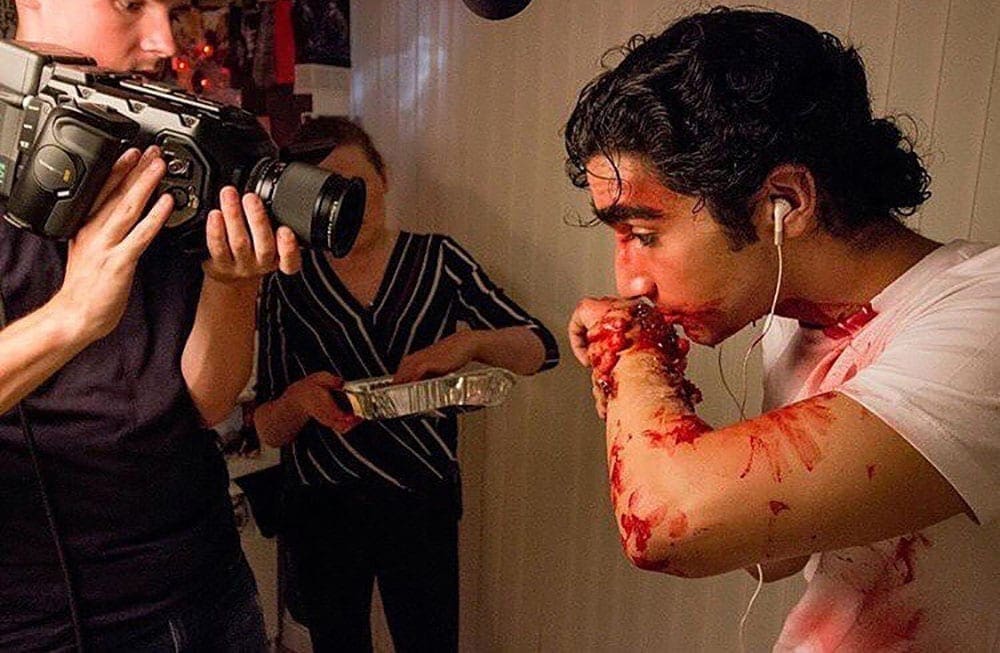 Charlotte standing by on the set of Meat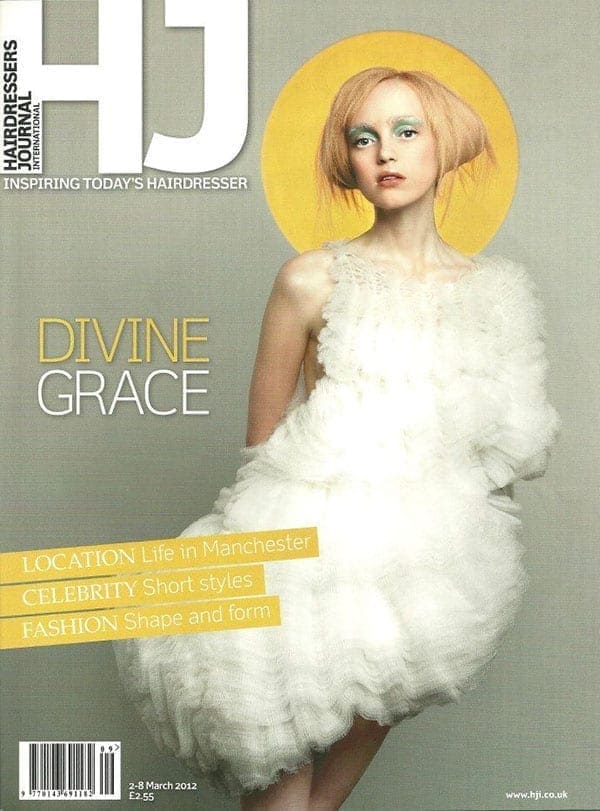 Rosie's work on the front cover of Hairdressers Journal International
Select a course that helps you keep your options open
Re-training as a make-up artist could be your best career move but only if you select a course that helps you keep your options open.
One of the best pieces of advice Rosie received at Brushstroke came from professional make-up artist and tutor, Carla Viljoen. She advised: "don't have a set idea of what you want to do until you know what's out there for you." It's a mantra we hear often from our tutors at Brushstroke. Even Charlotte, coming from the world of fashion, was open minded about where she might end up.
Both Charlotte and Rosie visited other schools and investigated different courses before choosing the make-up school to help them change career. Brushstroke ticked a number of important boxes for them both – namely the vibe from the minute you walk into our facilities located in Shepperton Studios, the high standard of our teaching and clear impression that we know what it takes to be a make-up artist in today's entertainment industry.
But what was it like going back into education, we wanted to know? Rosie claimed to love going back to school. "Being with a mix of people was motivating because we all had different skillsets. Some were artistic, others technically good and it was refreshing to be in the middle of it all."
Charlotte, stressed the importance of being taught the range of skills to help her become an excellent 'all-rounder' – including working with hair. These days, production companies don't want to hire two people if they can rely on a single multi-skilled artist.
At Brushstroke, we work hard to keep our students inspired and motivated to come in each day so it's great to get feedback from our students that they immediately felt at home and supported throughout their studies.
Work opportunities for the trained make-up artist
Our students demonstrate that work opportunities for the trained make-up artist are many and varied. We're delighted that both Rosie and Charlotte are making their way successfully in the entertainment world as make-up artists. Here's a quick run down of their careers to date: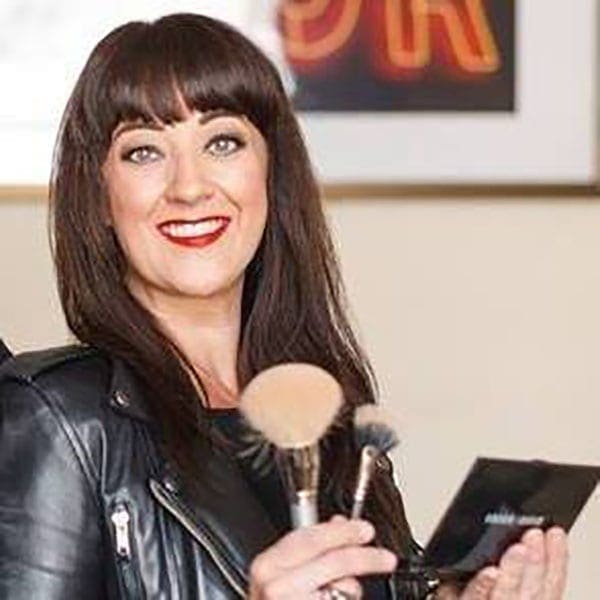 Rosie Scott
Rosie's first piece of work was a music video for director Brett Fallis (Coronation Street, Emmerdale) followed by photoshoots for Marie Claire, Hairdressers Journal International, Wedding Ideas Magazine. She spent 2 years on Celebrity Antiques Road Trip (2014-15) working with actors such as Diana Rigg, Phyllis Logan and Kevin McNally). Rosie also takes on corporate video work for brands such as British Airways and BT. She is now well-known in Berkshire as a leading bridal make-up artist and is joint owner of Look Luxe. You can follow Rosie's career here: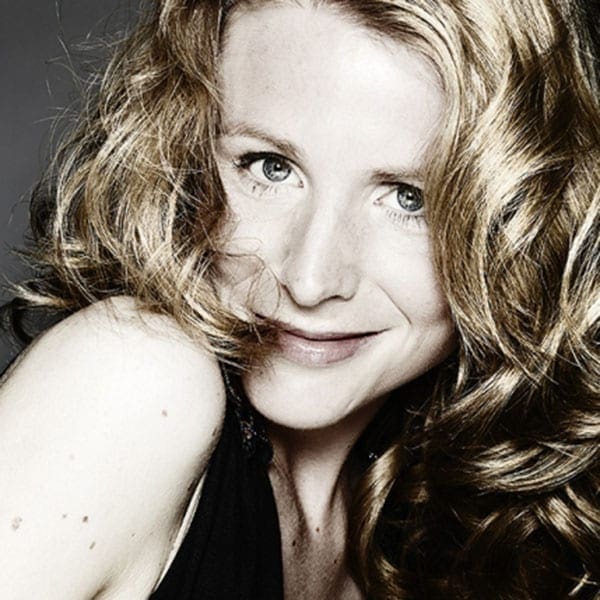 Charlotte Trendell
Charlotte has been concentrating upon film and TV work. 2 days after leaving Brushstroke, she secured her first job designing the make-up for short film, The Pick Up. She was thrilled to visit Albert Square while working on the Eastenders' Victorian dance routine for Children in Need in 2017. Helping Dean Gaffney with his veil and lippie is something she won't forget in a hurry! 4 more short films have followed including (Orchid – Outstanding Achievement Award, Berlin Film Festival, 2017) for which she designed the make-up. Charlotte was also crowd trainee on Farming, a feature film set in Nigeria (but filmed in St Albans) staring Kate Beckinsale. You can follow Charlotte's career here:
Why choose to be a make-up artist?
Ask any make-up artist and they'll tell you how great the job is. We've broken it down into 7 really good reasons why re-training as a make-up artist could be your best career move:
It's a creative job and one you can do well with the right training behind you.
Your opportunities are many within film, TV, stage and fashion. You can work on fantasy, drama or documentary; period or prosthetics and sfx; red carpet, runway or photoshoots; long term TV soap, short, medium or long term film productions; be internationally or UK-based.
It's a dynamic and every-growing industry.
As a freelance make-up artist you can seek ways of working the hours to suit your lifestyle.
You do your own specialist job – as part of a bigger production team.
There's a great family feel – even on a short production.
You can make a good living out of being an MUA
Final words from Rosie: "I never knew how good it would be. I left a reasonably secure job but didn't realise how good it would be working for myself. A bit scary waiting for work but also exciting."
Our thanks to Rosie and Charlotte for spending the time to talk to us. We'll continue to follow their careers with great interest and will report back on their achievements when we can.
(Rosie Scott attended Brushstroke's 3 Month Fashion Make-up & Hair Course 2010. Charlotte Trendell attended Brushstroke's 9 Month Make-up & Hair, ITEC Diploma Level 3 Course 2016.)